Beaches are often considered the most romantic places to head to when it comes to romance or honeymoon. India, with its fair share of tropical islands and coasts, is home to several beaches and in this post, we will talk about the best beaches in India for a honeymoon.
What is it that makes beaches such sought-after destinations to plan a honeymoon?
From the lap of beachfront luxury to the thrill of adventure under the sea or just the privacy by the vast sandy expanse of sea with the sun over the horizon painting it red, golden and yellow, the allure of beaches invariably invokes the inherent romance and stoke the passion of the lovers.
Reason enough, we'd say, that you should also plan your honeymoon at one of the most romantic beaches on the planet. Earlier, we had covered the most romantic islands in the world. Later we also covered the most beautiful islands of the world.
Now is the ripe time to talk about the best beaches in India for a honeymoon to guide our audiences to make an informed choice for the beautiful beginning of their married life. So without further ado, check out the list and take your pick:
Radhanagar Beach, Havelock Island, Andaman and Nicobar Islands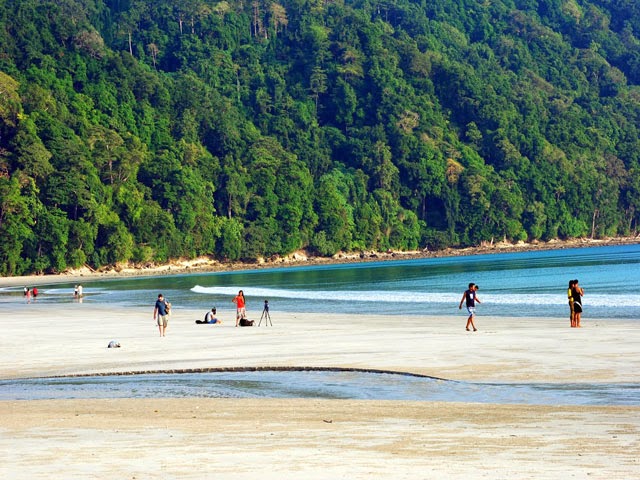 Awarded as 'Asia's best beach' by TIME Magazine in 2004, Radhanagar Beach is undoubtedly one of the most beautiful and tranquil Indian beaches.
Around 12 km from the ferry pier of Havelock Island, this beach has turquoise blue waters and clean white sand. For the romantic souls, there is seclusion.
If you wish to indulge in water activities, you can partake in snorkeling, scuba diving, swimming, game fishing and more.
Both of you can also enjoy a leisure walk, sunbathing while whispering sweet nothings into each other's ears.
Tip: Beach No. 7 on the western coast is far away from the din of the city.
Planning a honeymoon in Andaman? See our recommended packages
Agonda Beach, Goa
Summarizing the romantic feel of Goa at its best, Agonda beach is scenic, wide, heavenly, and serene, making it ideal for a honeymooning couple. Although it is a beach with high tides and is not safe for swimming, you can enjoy beautiful sunset views, leisure walks, and long lazy days along the sandy expanse. There is not much tourist activity here and so it is ideal for a newly-wedded couple but if you want, you can enjoy boat trips.
Actually, the main attraction of this beach is that you do not have to do anything, you can simply lie down and relax, admiring the scenery spread all around. As hawkers are not allowed on this beach stretch of 3 km, you can remain undisturbed. There are beach shacks nearby where you can relish tasty food and drinks.
Explore Goa honeymoon packages to plan your trip
Varkala Beach, Thiruvananthapuram, Kerala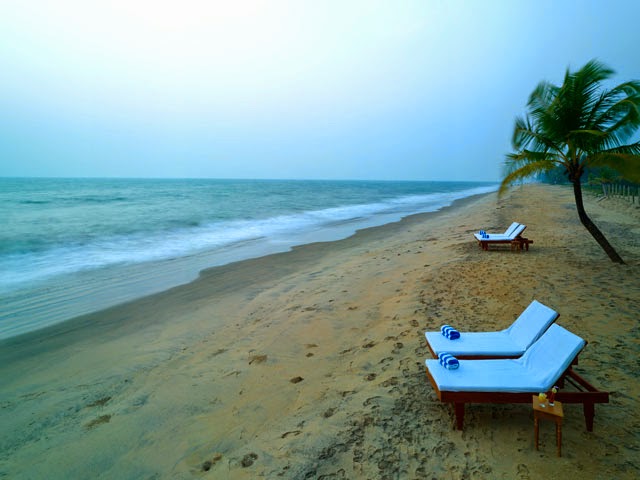 Known for its untainted beauty, Varkala beach in Kerala is a peaceful alternative for a honeymooning couple to the otherwise other busy beaches of Kerala. Its a picturesque setting with cliff stretches and amazing views of the vast Arabian Sea proves to be the major highlight. The paved footpath along the cliff-lined by small shops, coconut palms, and beach shacks is nice to enjoy a walk, holding hands.
Also known as Papanasam beach, it has also been termed as one of the 10 top seasonal beaches in the world by Discovery channel. Identifiable by black sand, Varkala beach is perfect for swimming, sunbathing, viewing the sunset from the cliff-top, and enjoying Ayurveda massages. Couples can also partake in sightseeing of the nearby attractions including Ponnumthumut Island or rent a bike for exploring the nearby villages that are not spoilt by tourism or a dreamy boat ride on the placid waters of Kapil Lake.
[Also check out 5 great ideas for honeymoon and romance in Kerala]
Candolim Beach, Goa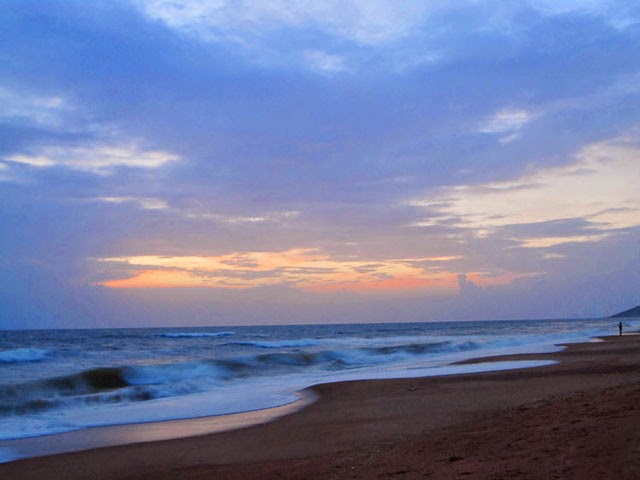 Counted as one of the most popular beaches in Goa, Candolim beach in North Goa enjoys a nice location of being close to Baga, Calangute, and Aguada beaches.
A relatively quiet serene beach, it attracts with its swaying palm trees, calm sea waters, sand dunes, and cleanliness. There is no dearth of happening spots, tasty food, and other tourist attractions, as they are placed quite nearby. Owing to its tranquil and soothing surroundings, Candolim beach is ideal for you to spend some nice moments in intimacy.
The beach offers ample opportunities for water sports such as parasailing and water skiing.
Elephanta Beach, Havelock Island, Andaman and Nicobar Islands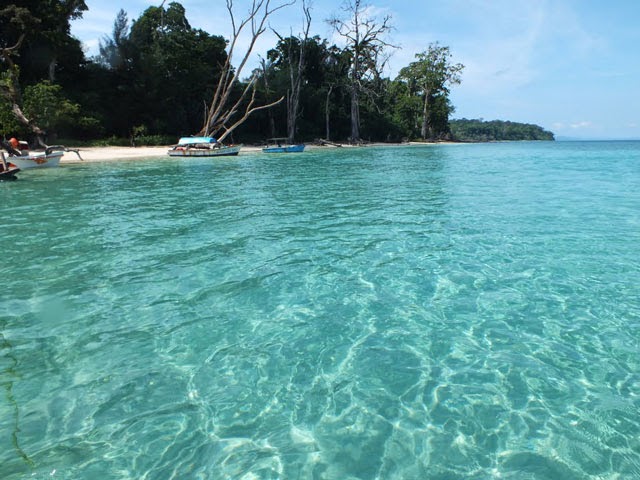 Elephanta Beach, around 30 minutes away by a boat ride from the Havelock Jetty, is a haven for snorkeling and scuba diving enthusiasts, offering them an amazing chance to indulge in their favorite activity.
Famed for its rich marine life and striking corals, Elephanta beach is just perfect for those newly-wedded couples who have an adventurous streak in them. Even human activity has not affected the scenery of this beautiful beach.
Lying northwards of the well-known Radhanagar Beach, Elephanta beach is away from any regular tourist activity. One of the major attractions here is a glass-bottom boat ride.
Yarada Beach, Visakhapatnam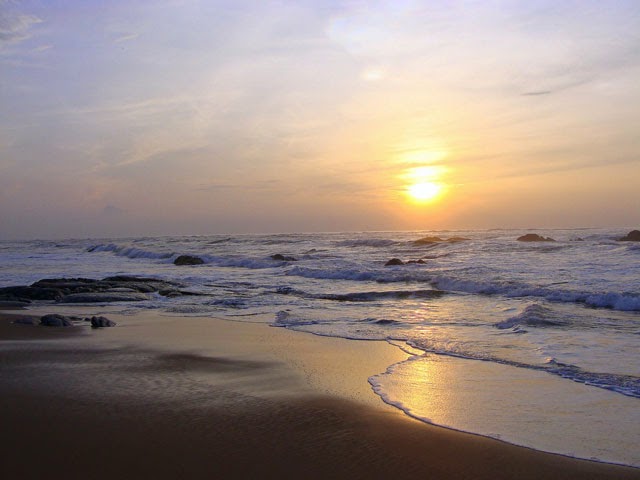 Placed quite close to the main Vishakhapatnam city, Yarada beach is a stunning beach which is not much popular amidst tourists. With its little tourist as well as a local activity, it offers you an ideal location to know each other better on your honeymoon. A secluded environment and stunning sunset views prove to be quite magical.
Take entry from Yarada Beach and treat your eyes to the clean sea waters, golden sand, and lush greenery. Not ideal for swimming, it has a number of eateries nearby serving lip-smacking local food.
Encircled by rocky hills from three sides, Yarada beach is a completely pleasing landscape, away from regular tourist chaos.
Marari Beach, Alappuzha, Kerala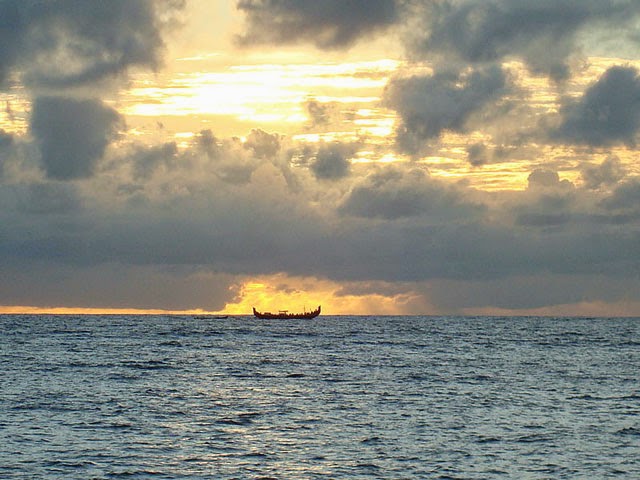 Lying in the sleepy fishermen's village of Kerala Mararukulam, Marari beach is not a typical tourist beach that bustles with activity all around the year, making it an ideal location for a honeymooning couple.
One of Kerala's lesser-known beaches, this beautiful beach offers you a chance to relax and enjoy some private moments with your better half. Although not recommended for swimming, you can definitely plan a number of day trips such as visits to the coir-making units, bird watching at the Kumarakom Bird Sanctuary or romantic houseboat boat rides on the tranquil waters of the Kerala backwaters.
The beauty of it is that you can even plan your honeymoon in Kerala during monsoon. No wonder Kerala is considered one of the most evergreen tourist destinations in India which could be visited around the year.
If you are visiting this deserted spot with white sands and lush coconut palm trees during August, do not miss the Snake Boat Races, held every year.
Also read:
Lighthouse Beach, Kovalam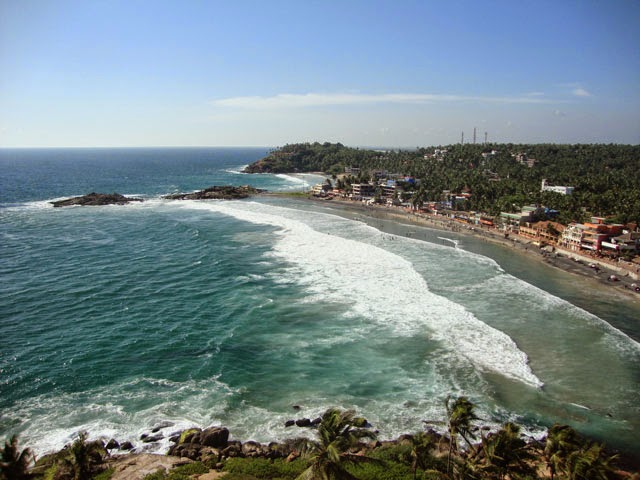 Kovalam in Kerala is one of the most popular beach destinations in India for a honeymoon. Getting its name from the old Vizhinjam Lighthouse placed nearby, Lighthouse Beach is one of the most popular of the three
Kovalam beaches
.
The southernmost crescent-shaped beach has inherent unearthly magic to it. During your visit to Lighthouse Beach, do not miss visiting the closely placed Hawah Beach and Samudra Beach.
Though one of the most famous beaches amidst tourists, its pristine beauty and nearby attractions make it a must-visit. Climb up to the 30 meters red and white lighthouse and treat your eyes to the lush palm grooves, sprinkled all around.
If you have an adventurous streak in you, partake in surfing, swimming, paragliding, and para sailing. Have an Ayurvedic massage, if you wish to relax.
Plan your honeymoon in Kerala with these recommended tours
Palolem Beach, Goa
Surrounded by thick coconut palm grooves, Palolem beach is one of the most striking beaches in South Goa. Semi-circular in shape, this tranquil beach is around a mile in length. One of Goa's lesser-known beaches, Palolem still is a clean beach that has little tourist activity, perfect for you and your partner to enjoy long walks, hand-in-hand.
The beach also offers a number of activities to indulge in. you can hire a boat for fishing or can opt for a dolphin spotting trip. Kayaking is another interesting alternative if you both wish to try it.
Shop for jewelry and souvenirs at the nearby shops, gorge on fresh seafood dishes or simply plan a trip to Cotigao Wildlife Sanctuary.
Explore Packages to Plan your honeymoon in Goa
Devka Beach, Daman and Diu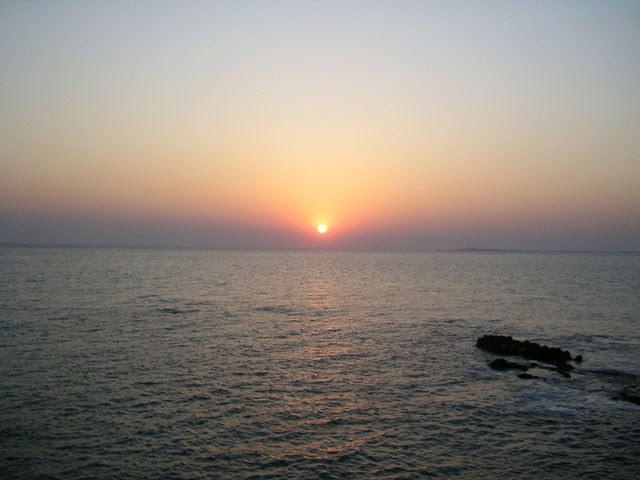 Located around 3 km northwards of Nani Daman, Devka Beach is a laid-back and serene beach. Have a leisure walk on the white sand while the crystal-clear cool sea waves touch your feet slowly; collect shells and colorful stones, if you wish to.
In case, you like to swim, be careful of the rocky formations at the surface. You can also visit the beachside amusement park, which is just a stone's throw away.
Some of the major attractions include camel and pony ride, colorful musical fountains, beautiful walkways, various eateries, shops, and more.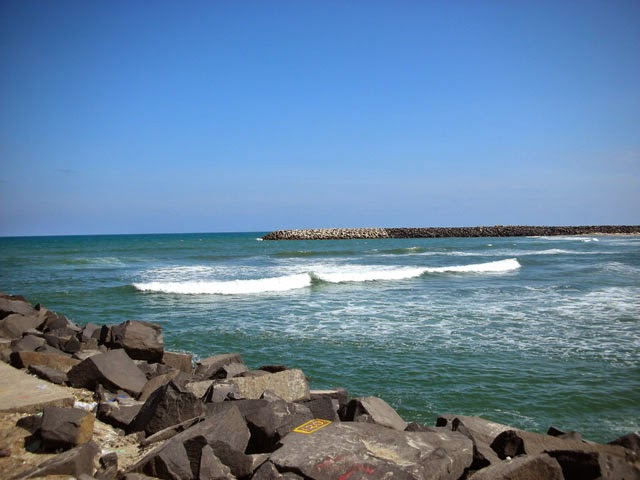 For newly married couples who are seeking love and privacy, Pondicherry, also known as Puducherry is another amazing option, untouched by hassling tourist activity. A popular place for a honeymoon in India, Pondicherry is home to the very beautiful and peaceful Auroville beach.
You can spend some of the most enjoyable and memorable moments of your life here together. Around 12 km from the main city, this beach offers some very amazing sunset views, that will surely leave you spell-bounded.
This beach also consists of a 4 m statue of Mahatama Gandhi and a War Memorial, built in memory of soldiers who dies during World War I.
Do not miss visiting the French-style architectural marvels in the city.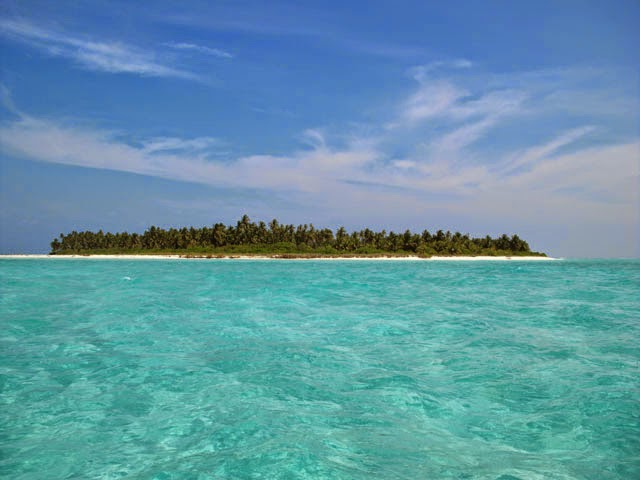 The ever-so-beautiful and pristine Bangaram beach is a part of Lakshadweep Island. Regarded as one of the top 10 mystical beaches, it is best to visit Bangaram during the monsoon rains through a helicopter ride.
For an adventure enthusiast couple, there are a number of activities on offering including diving, angling, and snorkeling where you can explore the beautiful marine life together.
Swaying coconut trees, blue lagoons, and exotic coral reefs, cast a magical spell making Bangaram one of the best beaches in India for a honeymoon.