Kerala in December is just perfect for the beautiful beginning. One of India's most favored honeymoon destinations, Kerala's natural largesse post monsoon recreates a magical ambiance beckoning newlyweds, honeymooners, and couples from around the globe. Time seems to stand still along the tranquil, palm-fringed backwaters. Occasionally, one gets a glimpse of the pastoral Kerala lifestyle, set against the verdant green landscape of paddy fields, spice and tea plantations, and coconut palm groves.
Backwaters/Alappuzha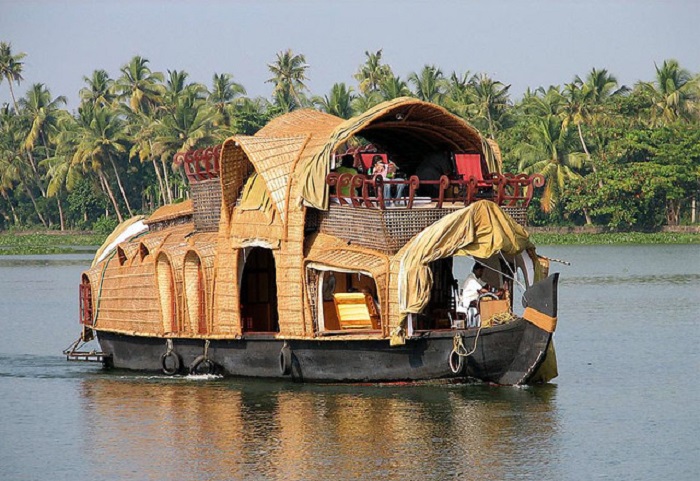 One of the most romantic allures of "god's own country" Kerala is Kettuvallams or the traditional houseboat, meandering along the serene palm-fringed backwaters. There is nothing like being ashore on the boat in the middle of the canal and dining and sleeping in the middle of backwaters with star-spangled sky adding to the romance.
Fort Kochi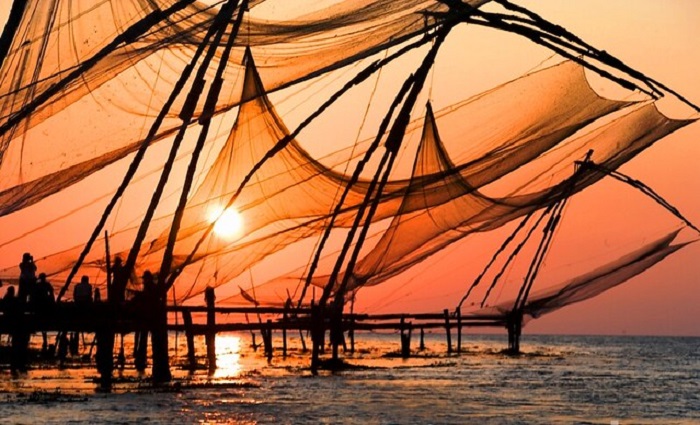 Fort Kochi, is an unlikely blend of medieval Portugal, Holland, and an English country village grafted onto the tropical Malabar Coast. Sprinkled with historical landmarks, Kochi fascinates visitors owing to its colonial charm, architectural marvels, eclectic seafood, and refined hospitality, which make for a perfect romantic getaway. Promenading along the beach at sunset with the Chinese Fishing Nets and ships meandering in the background is a mesmerizing experience.
Homestays around Vembanad/Kumarakom
Another intimate alternative for a memorable honeymoon holiday in Kerala is a private homestay such as the harmonious Vembanad House, on the banks of Vembanad Lake. Homestays have become the preferred choice of the new generation of tourists who ensure that they travel responsibly. Homestays are affordable too and trendy and cost 2,000-10000 rupees per night, for a double including breakfast./
Kovalam
It is a favored destination for honeymooners and those looking forward to a rejuvenating time in the sand and the sun. Another important factor contributing to tourism in Kovalam is Ayurveda and wellness activities to invigorate your body, mind, and soul. Apart from the stunning beaches which are the main highlight of the Kovalam town, the excellent hotels and beach resorts are also wonders which offer the couples great solitude moment and a delightful stay.
Varkala
The magnificent cliffs of Varkala preserve with poise, the kind of development that has left nearby Kovalam gasping for air. For those who love beaches yet want space and privacy – naturally the honeymooners and romantic couples – it's well worth checking out Varkala. With a strand of golden beach nuzzling the cliff edge, the vibe here remains faithfully laid-back. Varkala's beaches are protected by towering bluffs, while all the on-land action hangs precariously, yet mesmerizingly, along the crumbling precipice above.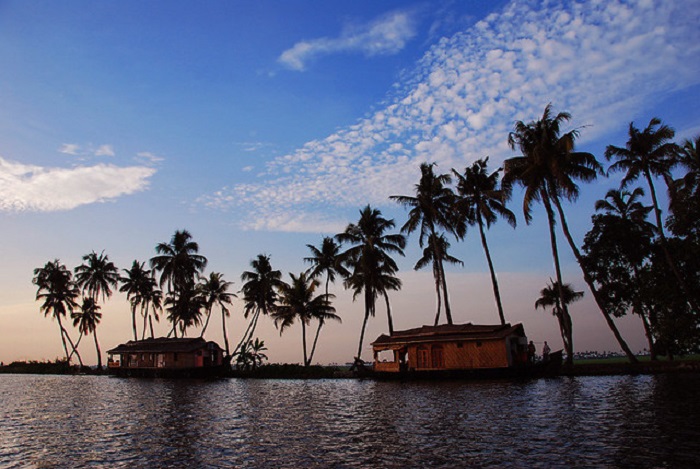 Besides the aforementioned 5 major allure for honeymooners and romantic couples, Spa and Ayurveda definitely add to the spice. Various Spa Resorts in Kerala come with all the ingredients necessary for romance on your honeymoon in India. Somatheeram Ayurveda Resort, Kumarakom Resort & Spa, and Coconut Lagoon with Ayurvedic Spa facilities at luxury hotels are some of them that blend wellness with rejuvenation and romance.
For tailor-made Kerala vacation packages , feel free to visit the website of  Indian Holiday