India is fast emerging as a favored destination for adventure sport blessed as it is with mind boggling geographical diversity and varied landscape. The mountains, beaches, oceans and deserts; all present great opportunities for adventure sports. Mentioned below, in no particular order,  are the top 10 adventure activities available in India.
List of Adventure Sports & Destinations in India
Paragliding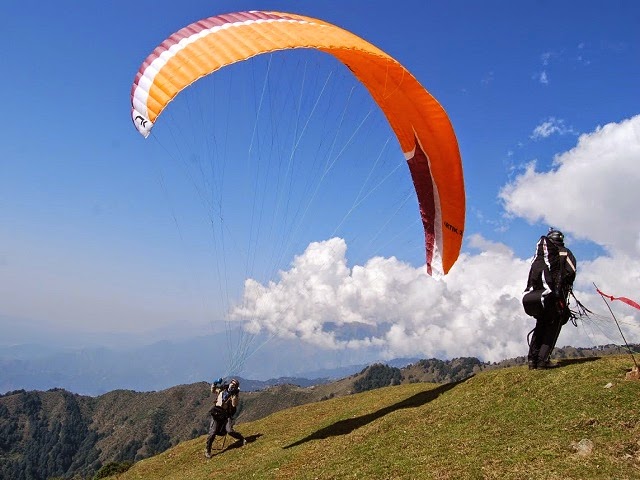 Paragliding is a recreational and competitive flying sport. It is a free-flying foot launched aircraft wherein a pilot sits in a harness suspended below a fabric wing. Its shape is formed by its suspension lines and the pressure of the air entering vents in the front of the wing. It is most popular recreational sport that is performed aerially. Some of the most popular destinations for Paragliding include Ladakh, Kamshet, Darjeeling, Solang, Billing and South Anjuna in Goa.
[Browse through Paragliding tour Packages in India]
River Rafting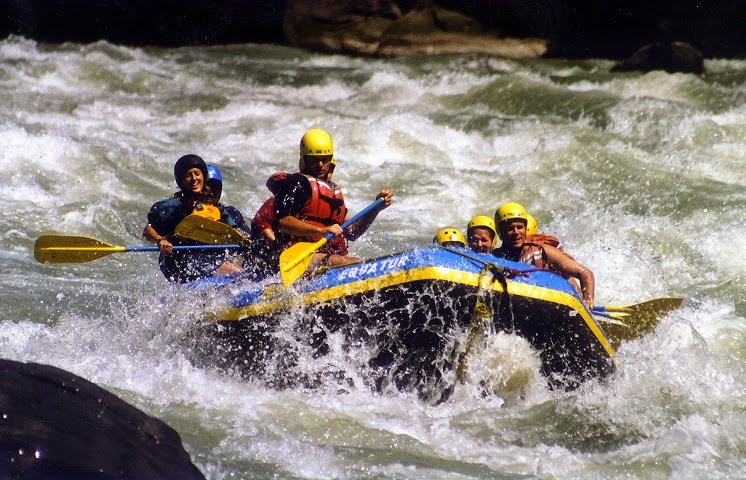 River Rafting is one of the most popular adventure sports in India. It provides an exotic location for tourists who love peaceful ambience and also to those who believe in hardcore adventure activities. There are more than a hundred numbers of operators that operate and offer rafting opportunities. It is a fun-filled activity that lets you plunge into the awesomeness that life has to offer and shun the hectic boredom once in a while. Popular destinations for River Rafting include Zanskar, Manali, Rishikesh, Coorg and Brahmaputra.
[Browse through River Rafting tour Packages in India]
Bungee Jumping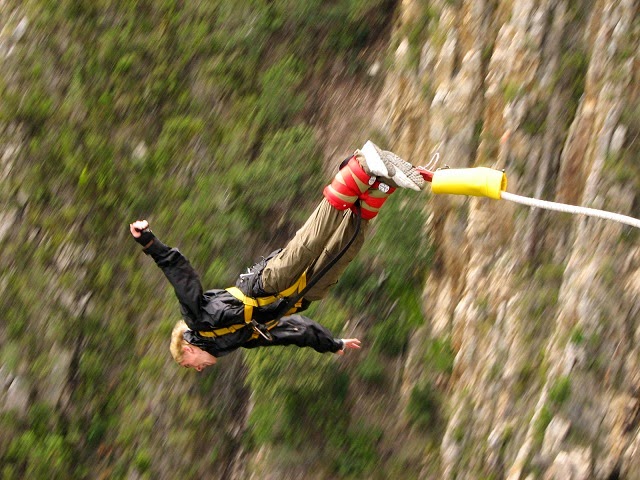 Bungee Jumping is an exciting and thrilling water sport that is a must for all ages, but before you go on an adventure. It is an ill-advised sport for the faint hearted. You might be surprised that though a lot of people take the initiative to try it out, but most back off just before the jump. First a long, extremely strong & stretchy cord is tied around the jumper's ankle, which leaps off of the jumping point. Rishikesh, Goa, Delhi and Bengaluru are the popular Bungee Jumping destinations in India.
Heli Skiing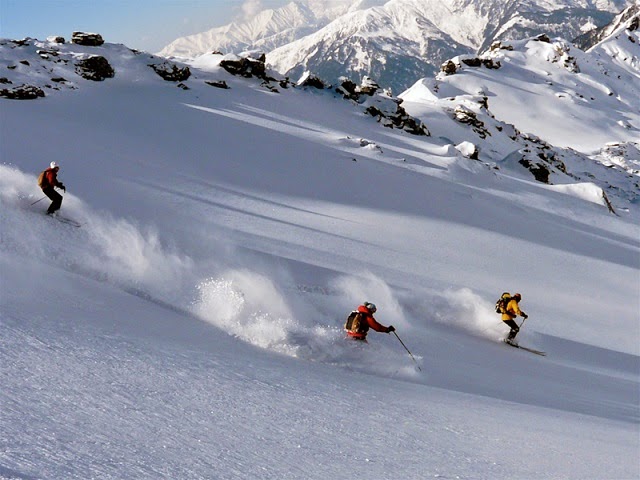 Heli Skiing is an abbreviation used for helicopter skiing. It is also known as an exhilarating winter sport. One drawback of this sport is that it is not for everyone, only the people who are experienced and advance skiers can enjoy the sport. It is one of the recreational activities that has been and still is popular with active people. It is the best way to get acquainted with the snow clad hills of the Himalayas. Gulmarg in Kashmir and Manali in Himachal Pradesh offer astonishing activity that takes place.
[Browse through Skiing Holiday Packages in India]
Waterfall Rappelling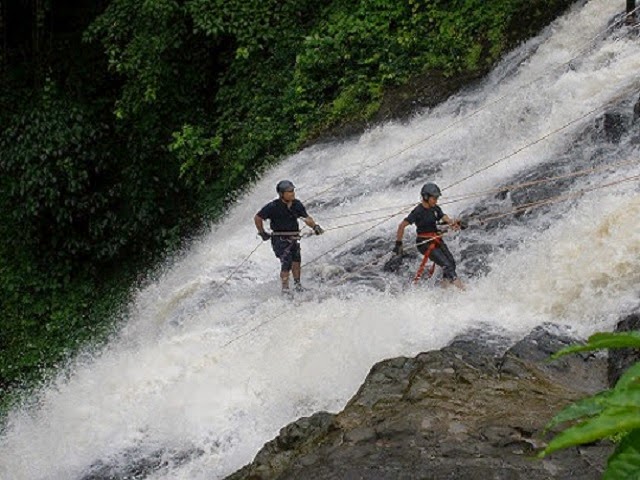 One of the most wonderful creations of nature is the waterfalls. It attracts hundreds of people towards its beauty and offers a chance to explore them a little further and deeper. The best and the most adventurous way of doing it is via trying water rappelling. It is an adrenaline pumping adventure on the waterfall down the rock and facing the extreme water torrent yourself. Coorg in Karnataka and Vihigaon in Maharashtra offer a wonderful experience of Waterfall Rappelling in India.
[Browse through Water Sports Packages in India]
Snorkeling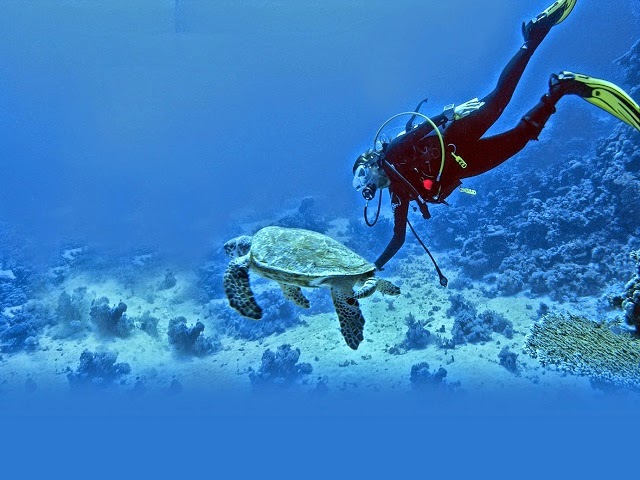 Snorkeling is considered one of the safest ways of exploring life beneath the waters. It is also a popular activity and a unique way of exploring underwater life. This is done from the surface of the water and usually requires equipment's such as diving mask, fins and a breathing tube. India is blessed with amazing group of islands that allows the unique experience of snorkeling. Andaman & Nicobar Islands, Goa, Karnataka, Maharashtra and Lakshadweep are the popular snorkeling destinations in India.
Cycle Trekking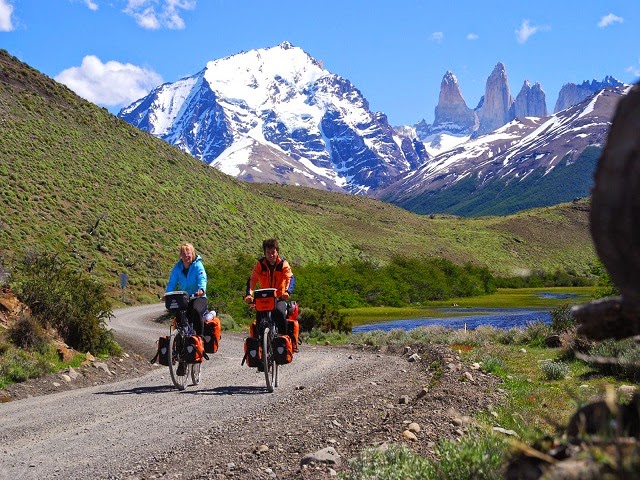 The mountainous region delivers a special kind of excitement to the adventure junkies. The great topography of India will let you experience this excitement. For cycle trekking, the Himalayan range and the mountainous regions of Kerala are the most favorite for the activity. One can ride individually or in groups to rejuvenate their senses.
[Also Check Out Top Tourist Places to Visit in Kerala]
Hot Air Ballooning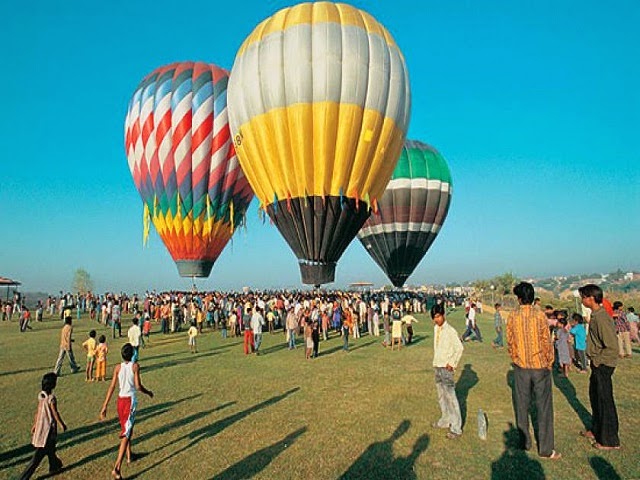 One of the best things for those who don't have money to burn, Hot Air Ballooning is the activity of flying hot air balloons. It is the best to way to feast upon the bird eye view of the place. It also allows people to explore the unknown and breathtaking places in India. Jaipur, Pushkar and Ranthambore National Park, 3 of the most popular places to visit in Rajasthan, offer this excellent experience.

[Hot air ballooning has been featured in our list of 40 ideas for luxury holidays in India.]
Sky Diving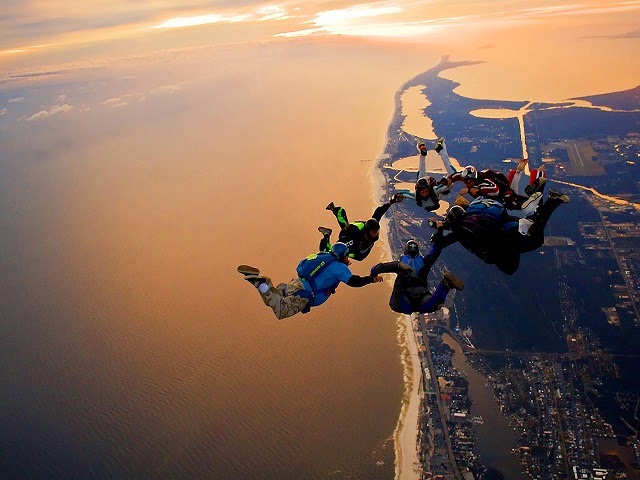 Sky Diving is an adventure activity that was created out of a necessity. You need immense guts to try it out. It offers an experience to fly with the birds. When the diver is all set to fall from an aircraft and is provide with the parachute to land safely on the ground. Dhana in Madhya Pradesh, Mysore in Karnataka, Deesa in Gujarat and Aamby Valley in Maharashtra are some of the popular Indian places for Sky Diving. 
Scuba Diving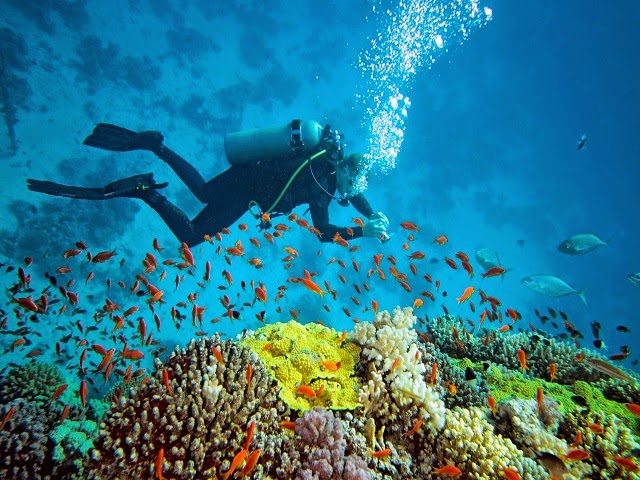 Scuba Diving is one of the greatest sports activities in the world, but there is certain knowledge required before entering into the journey. It is a very complex sport that requires a good amount of knowledge before you actually enter into it. There are several obvious and hidden dangers that accompany a scuba diving mission. It is a great sport and pastime for professionals and novices alike. Indian water bodies offer great underwater experience and the destinations assure the amazing experience such as Andaman & Nicobar Island, Barracuda, Islands of Netrani and Goa.
[Browse through Andaman Tour Package]
Related Post:
Top 10 Best Places for Glamping in India 
Top Winter Holiday Destinations in India
Best Luxury Honeymoon Hotels in India for Beautiful Beginnings
Best Beaches in India for Honeymoon
Ultimate Romantic Vacation Ideas in India