Agra attracts tourists from all across the world most of whom are allured by the irresistible charm of the Taj Mahal. Agra used to be the city of mighty Mughals who ruled vast stretches of India and lived in opulent palaces.
Agra is a bust tourist place in India and a tour to Agra is often combined with trips to Jaipur and Delhi. This collective tour is referred to as the golden triangle tour in the tourist circle.
Since this is one of the most sought-after tour packages in India, tourist inflow is also immense and from all walks of life. To cater to the connoisseurs of luxury and to recreate the ambiance of the opulent and artistic palaces of Mughals, some of the top hospitality brands have constructed magnificent hotel properties in Agra.
We have come up with this compilation of 3 best luxury hotels in Agra that recreates the romance of a bygone era through the seamless fusion of the contemporary elements and Indo-Saracenic architecture.
Hotel Oberoi Amarvilas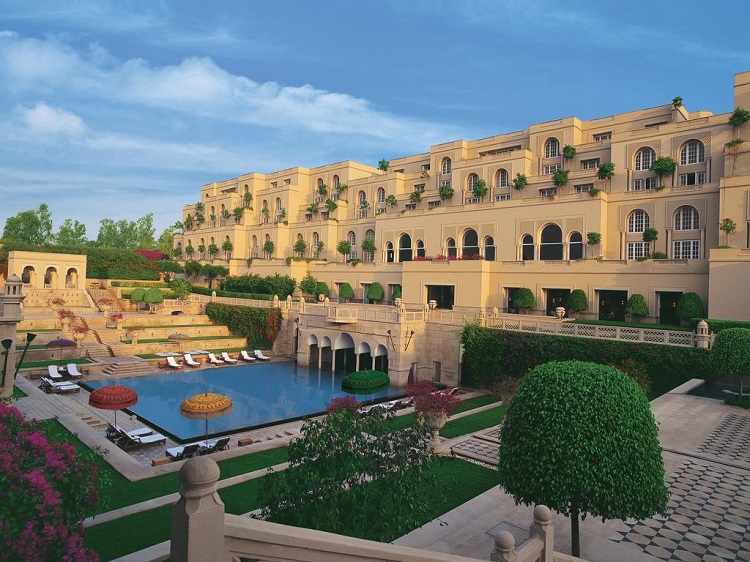 The Hotel Oberoi Amarvilas is a perfect accommodation choice for the guests wanting to experience the past splendor. The hotel is designed with elements that reflect erstwhile royalty. The rooms are also designed tastefully to make the stay highly comfortable and pleasurable.
Further to add the element of luxury, the rooms are equipped with modern facilities and amenities. Thus, the hotel is also adorned with terraced lawns, Mughal gardens, pavilions, pools, and fountains. This is one of the most preferred choices of the guests as this hotel is located at a distance of 600 meters from the Taj Mahal. The dining and recreational facilities of the hotel are also praiseworthy.
[ Read more about The Oberoi Amarvilas Hotel in Agra ]
Hotel Trident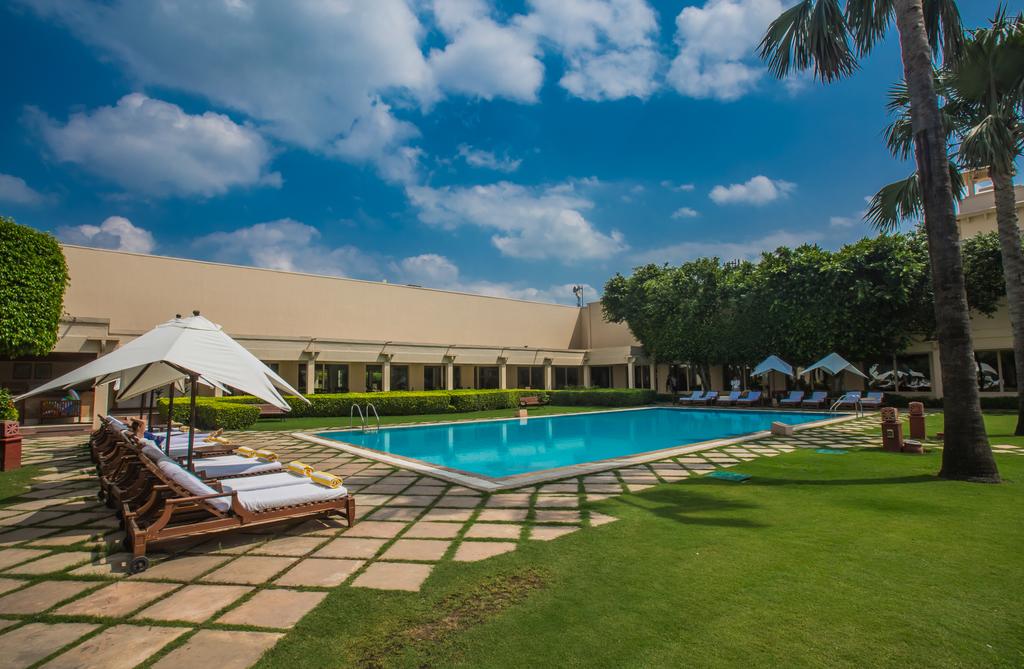 To enjoy luxury at its best, make sure you book a room in Hotel Trident. The tastefully designed rooms are equipped with facilities and services help in assuring a comfortable stay.
The beautiful structure sprawled over an area of 6 acres with all modern and recreational facilities makes this hotel a perfect accommodation type for corporate as well as leisure travelers. The architecture reflects the glimpses of the Mughal Era.
The dining facility serving Indian as well as intercontinental cuisines to the guests also earns huge appreciation.
[ Read more about Hotel Trident in Agra ] 
Hotel ITC Mughal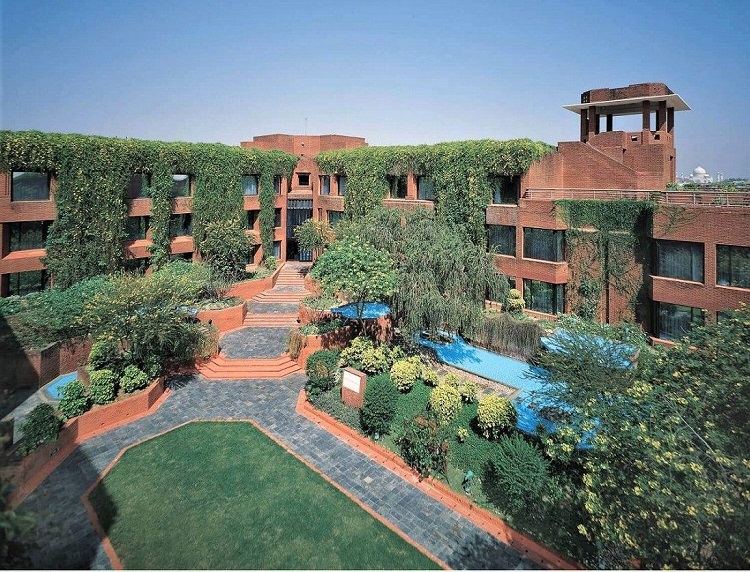 Offering world-class comfort and modern facilities, Hotel ITC Mughal is the perfect accommodation for the guests. The hotel is spread over an area of 30 acres of land and various modern facilities are inculcated to ensure a comfortable stay with the element of luxury.
The hotel has also been crowned with the 'Aga Khan' award for excellent Mughal architecture and the 'Sword of Honor' award by the British Safety Council for commitment to safety. The beautiful ambiance of the hotel also adds the element of indulgence in the stay.
[ Read more about ITC Mughal Hotel in Agra ]

Related Post:
Best Palace Hotels in Rajasthan
Best Luxury Hotels in Goa
Best Luxury Hotels in Kerala
Best Luxury Hotels in Delhi
Best Luxury Hotels in Jaipur
Best Luxury Hotels in Ahmedabad
Best Luxury Hotels in Mumbai
Best Luxury Hotels in Varanasi