Kindness can be touched, warmth can be spread, and emotions can be felt. Where else could you find all these experiences except India? After you return from your India trip, you will again want to make India your holiday playground. The reasons are many behind this, but what you will encounter is;India rarely changes and rarely forgets.
The only nation in the world which throws invariable surprises, memorable moments, and cultural shock in its different regions. At some point in time, you will meet Israelis and Tibetan Buddhists in the Himalayas, while at some point in time, you will meet the community of French and Portuguese in its coastal towns. India is a land where the multi-billionaires like Steve Jobs and Mark Zuckerberg attain the path to spiritual enlightenment before starting their worldly acclaimed brands – Apple and Facebook.
The Dream Recycling Country: Incredible India
Novelists and storytellers like Ruskin Bond describe India as a place to inspire rejuvenated holiday seekers to travel far and often. India challenges you to step outside your comfort zone and explore its breathtaking Himalayan trails and unwind in its expanse of green valleys.
If someone says India is a cradle of the human race, grandmother of tradition, and father of literature, then he would do justice to this country which locals fondly called "Incredible India."
Gear up yourself to take a deep dive into the country that lives in several centuries simultaneously. Prepare yourself for the ultimate travel plunge. Just drop all the notions which you have heard about India. This country will surprise you at each nook and corner and guaranteed to carve such a deep, lasting impression.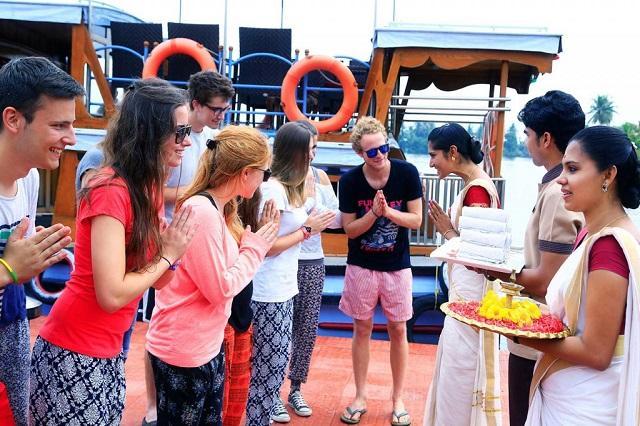 India is a bewildering country with many cultures and traditions. The north of India region is crowned with snow peaks of the Himalayas. Moving towards the south, Rajasthan and Agra strike. The former is the royal playground with erstwhile forts, luxury heritage hotels, and sacred temples, while the latter houses the epitome of love, the Taj Mahal. When you traverse through Central India, witness the exhilarating wildlife in Asiatic elephants and Bengal Tigers.
India's northeast corner exudes Calcutta's colonial charm as Bengali mansions, and neo-Gothic architecture graces the region. Moving towards the West Coast, Goa's coastline, bustling vibes of Mumbai, caves of Ajanta and Ellora are highlights. Down in South India, the soothing backwaters and lush greenery with spices will make your vacations a memorable encounter in India. What is your reason for skipping India travel?
Here you will find inspiration for the practice of mindfulness like meditation, yoga, and manifesting healthy life habits with Ayurveda bliss.
India Travel Tips For The First Time Visitors
In this first time travel to India guide, we will walk you through:
India Travel Tips For First Time Visitors
Unique Experiences in India
If you are going to India for the first time, make your trip as smooth as possible with our essential India travel tips for newbies.
Watch What You Eat
Food is the soul of India, and street food here personifies it. Satiating your craving with the street food in India is one of the best things to do. The experience of street eating in India is nowhere less than enjoying a meal in a lavish eatery. Amidst the people's chaos, it feels different when you nosh on the lip-smacking seafood and other dishes. 
Apart from its delicious dishes, India has various drinks for summers, monsoons, and winters. Here you can relish sugarcane juice on the National Highway, coconut water at the beach shacks, and hot piping tea at the nook or corners of the streets. 
Know About What to Wear in India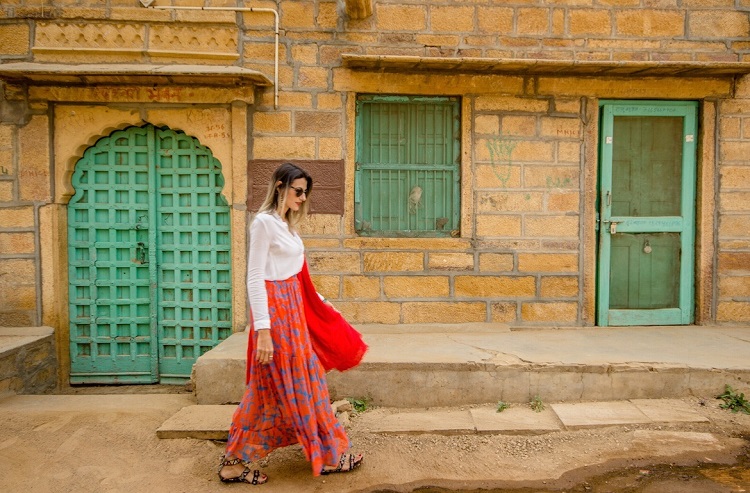 Dressing appropriately in India is a must-learn tip for first-time Indian travelers. The second-largest country in Asia, India, is a blend of traditional as well as modern culture. Traditionally, India is a country of religious beliefs, and you need to respect locals' customs when visiting religious attractions, including temples, mosques, churches, and Gurudwara. Covering arms and legs at religious sites is a must when in India.
However, if you are a foreigner, you will be treated with utmost hospitality and respect by the locals. You can still impart a long-lasting first impression on locals if you respect their customs and traditions. A more refined way to pay respect to India's religious sites includes taking off your shoes before entering the temple premises.
Settle Mutually On Price Before You Do Anything
Agreeing on the price before you do anything in India is highly recommended tip for first-time Indian travelers. Whether you are taking a ride through any transport (especially rickshaw or taxi without meter), you should also tell the second person what you expect regarding the mode of payment and final price. This applies to hiring a guide, hotel accommodation, or going street shopping.
Don't Touch Any Object With Feet
Bookmark this tip because Indians consider feet an unclean thing. Refrain from touching something with your feet. And if you do accidentally, swiftly apologize. This is just another way of showing respect to locals and their beliefs.
Don't Pass Eatables With Your Left Hand
India's left hand is considered unclean as most people use their left hand for washroom activities. Avoid eating things from your left hand. However, there is nothing wrong with eating from the left hands.
Make Sure Not to Point Fingers to Anyone
This is something you should keep in mind, especially when exploring Indian streets as a tourist at night. In India, people consider pointing fingers to the animals, which might trigger the crowd's negative minds if they think you are pointing your fingers towards them.
Protect Yourself From Card Cloning Scams
If a deal in India seems too good to be true, then review it again. Understand this with an example – if you purchase souvenirs from the narrow lanes instead of reputed shopping centers, avoid paying digitally. Instead, pay in cash. Also, keep your eyes peeled on the items you ask the shopkeeper to pack and make payment after receiving the item in your hand.
Slow Down Your Pace
Refrain from cramming too much on your India visit. Else, you will subsequently burn out. If you want to enjoy the best of your India trip, it is better to concentrate and explore only a handful of places in the particular destination you intend to visit rather than ticking off as many places. If you explore 2-4 places peacefully in a particular location, you will unlock rewarding experiences. Doing this will allow you to gain a deeper understanding of where you are.
Luxury in India is Worth Every Penny 
Yes! When it comes to luxury in accommodation options, you will be spoiled with choices. The Indian state in Rajasthan was once the land of Royal Maharajas. You could experience and live their legacy while staying in their properties that is now converted into heritage hotels. The staycation options are lavish and whimsical and will transport you to a whole erstwhile world of royals.
If you consider yourself rich, choose Heritage accommodation in Rajasthan princely towns like Udaipur, Jodhpur, and Jaipur. Don't blame us that we didn't warn us about the whooping cost of luxury in India. Check if luxury can make a hole in your pocket.
Find the Festivals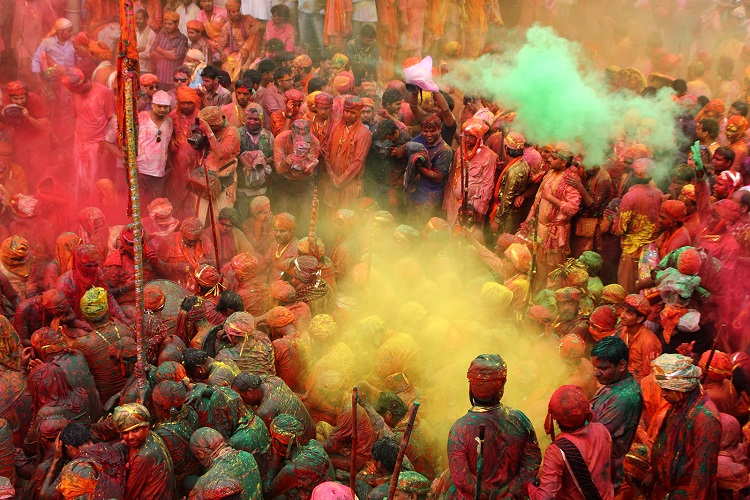 Festivals in India are celebrated with full fervor and enthusiasm – be in villages or metro cities and towns. You can indulge yourself in various festival celebrations with locals. Indians get enthusiastic about their festive gatherings, and it Is the time when you can see India's local side at its best. Every festival in India showcases a unique, dazzling custom and tradition which is hard to find anywhere else in the world. If you want to see the best Indian festivals, you must attend a few of them, including Diwali, Holi, Gudi Padwa, and Ganga Mahotsav.
Learn to Greet People In Local Style
If you are traveling to India for the first time, you should learn some common greeting gestures. Many conversations in India happen through gestures, mainly including 'Namaste." This means Hello, which is done with folded hands. The term "Namaste" has many variants, including "Namaskaram" and "Namaskar."
Install Applications That Will Aid You On Your India Trip
There are a few handful applications that will come in handy if you are going to India for the first time. Install Google Maps, which tends to work better in major metro cities and towns. Another widely used app by locals or foreigner tourists for food delivery is Zomato/Swiggy. Ola/Uber is the transportation application that brings cab service straight outside your home within a few minutes.
Unique Experiences in India For The First Time Tourists
Feel Like Maharajas in the Luxury Heritage Properties of Rajasthan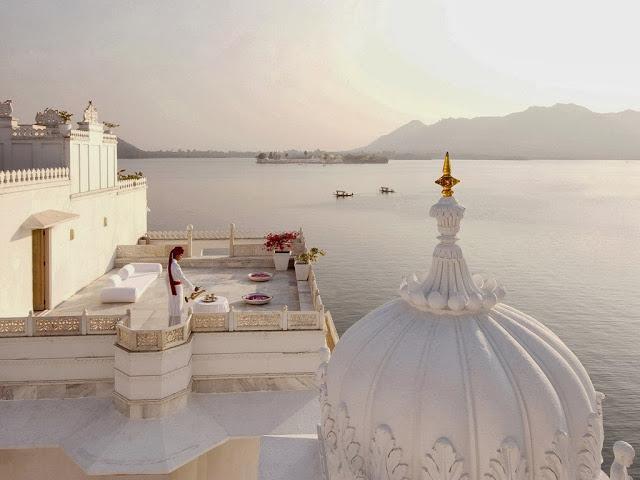 Living like Maharajas in Rajasthan royal forts and palaces is the luxury only a few can afford. If your budget permits you to spend a lavish amount, an overnight stay in the resting place of Erstwhile rulers of Rajasthan's different kingdoms is a legit unique experience in India.
Many spellbinding historical sites in Rajasthan are now converted into luxury hotels by the Rajasthan tourism department with Government collaboration to boost tourism. The finest Indian hospitality is found in Tijara Fort Palace, Neemrana Fort Palace, Fort Rajwada, and Oberoi Udaivilas are a few names.
See Kerala at Relaxing Pace While Cruising on Brilliant Backwaters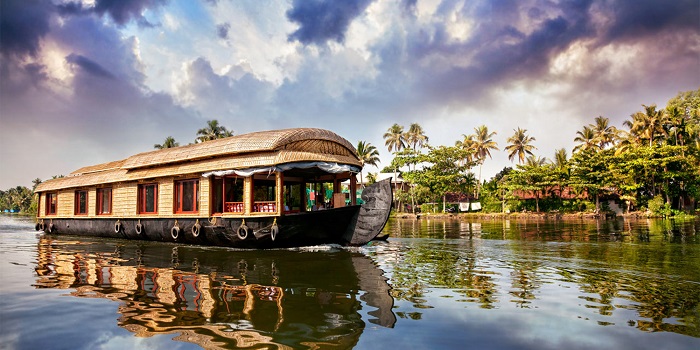 Watching the pace of life drops a gear while relaxing on the brilliant backwaters is the utmost rejuvenation. The God's Own Country – Kerala has brilliant canals of tranquil backwaters. This southern part of India shows the slow-motion pace of India more than anything! Sip your favorite cocktail or cocktail or coconut water on the traditional houseboat deck as you cruise the canals and watch migratory birds and changing hues of sunset. Cruise through the best backwaters canals like Alleppey, Kumarakom, Kuttanad, and Kottayam backwaters. It is a must indulge experience in India because lush paddy fields and exotic village life will be in front of your eyes.
Read More:
Top Tourist Places to Visit in Kerala
Kerala Tours – What to Do and See in Kerala
Best Luxury Hotels in Kerala
Great Ideas for Honeymoon and Romance in Kerala
Monsoon Holidays in Kerala
Witness Opium Ceremony in Jaipur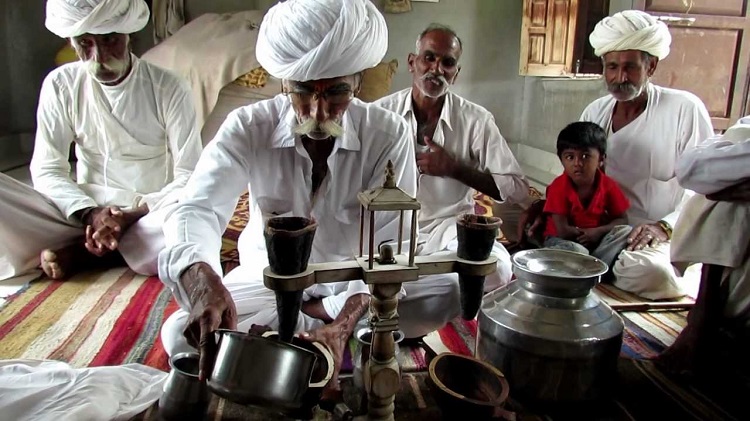 Although Opium is banned in India, there is a specific community in Rajasthan that embraces the 1000 years old tradition of Opium. This ceremony is done by Amal Sabha to celebrate the friendship and brotherhood bond. Amal Sabha. During this, opiate soaked is first offered to Lord Shiva.
Later, participants or visitors sip the opiate from the palms of the eldest group member. Females are not allowed to take part in the Opium ceremony. This experience is sure to tantalize your sense as you will be delving deep into the cultural side of Rajasthan locally!
Witness Gravity Bend Down in Front of Nature in Magnetic Hills in Ladakh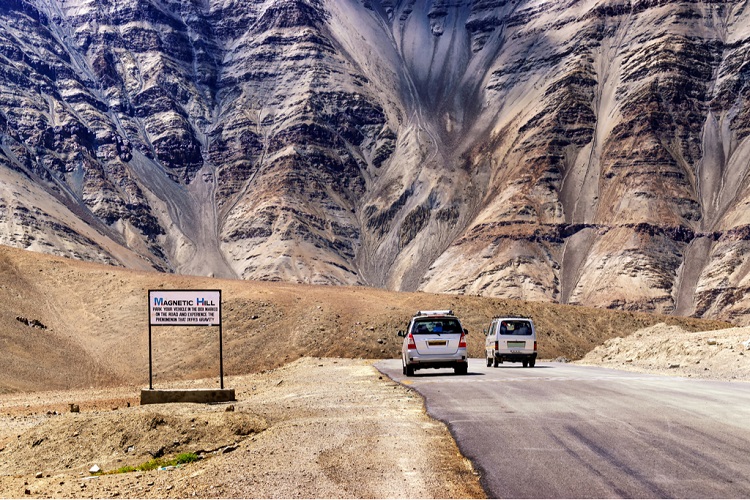 India is a deck of surprising things and experiences. One such kind of astounding experience to taste in India is witnessing gravity bending down in front of nature in Magnetic Hills in Ladakh. While cruising on a bike trip to Leh, you will find a white box marked with "park your vehicle here." You just need to park your two-wheeler or four-wheeler on neutral and see your automobile moving uphill with a speed of 20 km/hr (approx.) against gravity.
Explore the Famously Haunted Bhangarh Fort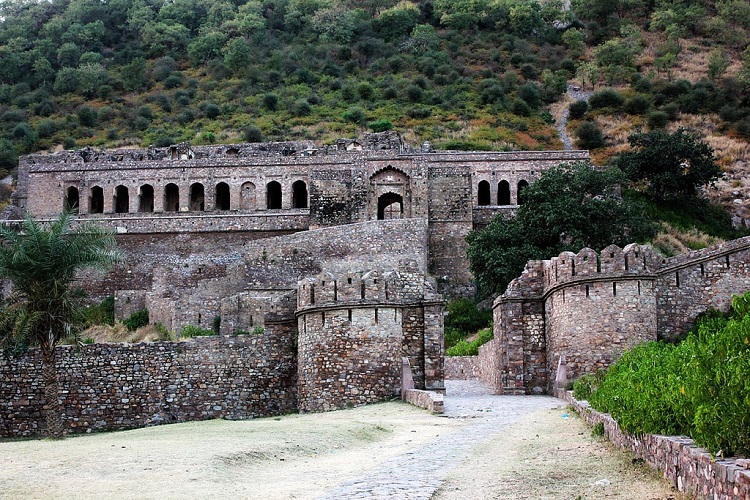 Brave hair-raising haunted fort exploration awaits you in Bhangarh Fort in the Alwar district of Rajasthan. Go, explore this 17th-century fort and unfold its legendary tales on a guide trip. On a guided trip to Bhangarh Fort, you will learn who cursed this village and for whom.
The Archaeological Society of India restricts entry during sunrise and after sunset in Bhangarh Fort because several lost tourists with paranormal activities are heard by locals. In the daytime, you can explore several temples within the fort premises.
Capture the National Animal of India in Frame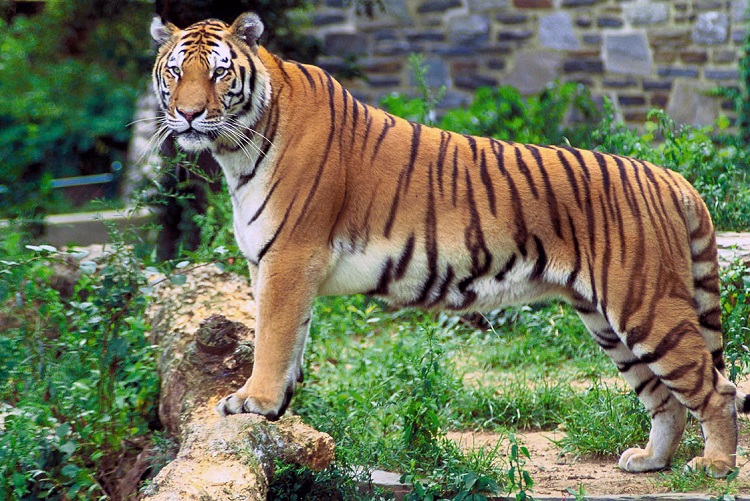 The Royal Bengal Tiger is the national animal of India and reflects India's wildlife wealth. If you are arriving in India in search of wildlife tours, you will be spoiled with choices. There are many National Parks in India where you can enjoy safari excursions to witness wildlife from very close. The most popular places to spot India's national animal are Ranthambore National Park, Simlipal National Park, Kanha National Park, and Tadoba National Park are a few names. In these wildlife sanctuaries, you find other wild animals that are on the verge of extinction.
Read more:
Best Luxury Wildlife Resorts in India
Wildlife Vacations in India | Wildlife Safaris & Holidays
Best Places to go for Wildlife Safaris in India
Best Luxury Wildlife Resorts in Ranthambore
Sawai Madhopur Railway Station Bags National Tourism Award
Indulge in Boat Trip on the Holy Ganges at Dawn or Dusk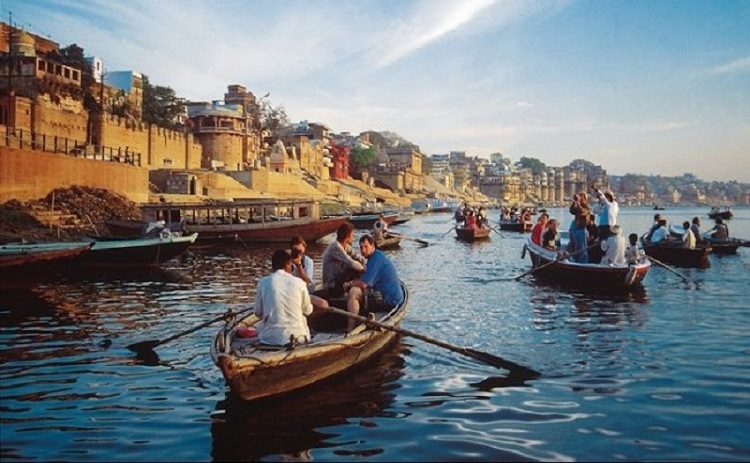 Taking a boat trip on the holy Ganges is one of the unique experiences in India. Several pilgrims flock to Varanasi to take a boat ride on the Ganges to witness the unforgettable dawn and dusk. Wake up early and take the plunge in the Ganges in the morning at sunrise time. Evening Aarti is performed on Ganges Ghats where priests carry rituals. Devotees lit candles and sent them off down the river to showcase their prayers to the holy Ganges. A trip to Varanasi will show you the religious values in India.
Read More:
Meet a Head Hunter Tribe in Nagaland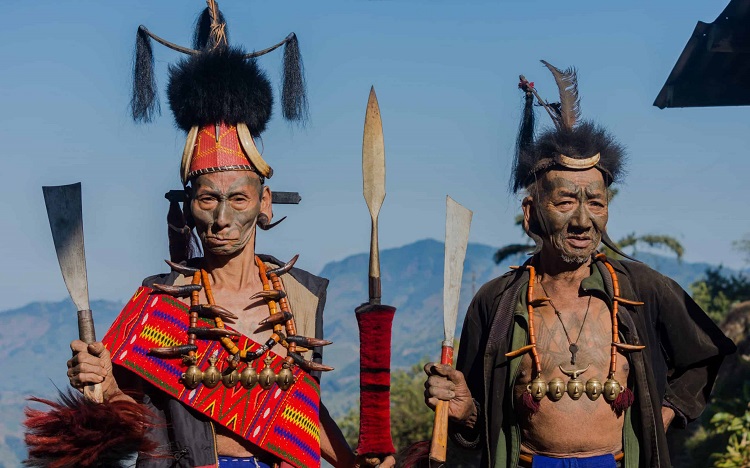 Relive India's history at its best and explore the remote villages in Nagaland to meet up with the Konyak Tribe. They were known for their headhunting skills of humans in the erstwhile era. The same community used to hunt heads of enemies and hand them in "Morungs" as a symbol of pride. Meeting them is completely safe now! They have special facial and hand tattoos, which will leave you fascinated. You can shop the Konyak handicrafts from the nearby villages.
Visit the Upward Flowing Naneghat Waterfall in Maharashtra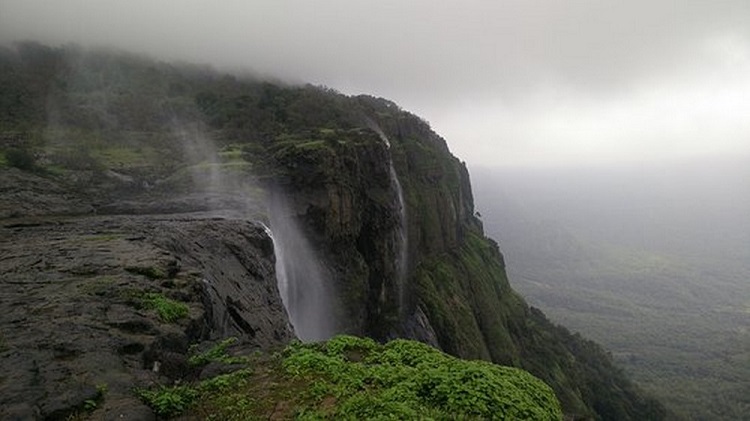 Located in the western India region near Mumbai, the Naneghat Waterfall is unique because it zooms upwards instead of falling down. You can witness this phenomenon during monsoons when water speed and pressure get extremely high, resulting in water zooming upwards.
Hike to the Skeleton Lake of India, Roopkund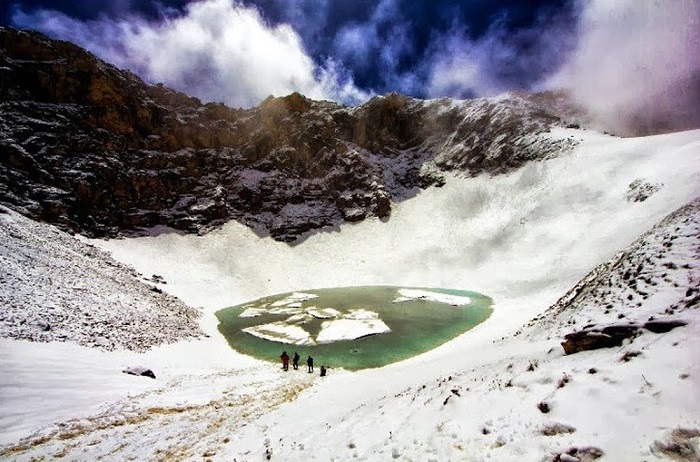 Roopkund Lake is located in the Upper Himalayas of Garhwal at an elevation of 16,500 ft (approx.) This mysterious yet beautiful lake remains frozen most of the year. During winters, the lake becomes a frosty pond in a snowbound valley. While when the temperature drops in summer, one can witness the macabre performance because hundreds of human skeletons emerge with flesh attached, making Roopkund Lake the famous place for enthusiasts trekkers. You can camp and admire flora and fauna at Roopkund Lake. You must go on a guided trip to Roopkund Trek because it is one of India's most challenging treks. The highest elevation of this trek is 16,499 ft (approx.), and your endurance needs to be strong.
Witness Live Exorcism at Mehandipur Balaji Temple in Rajasthan
The ability to surprise tourists at every turn is personified at Mehandipur Balaji Temple in Rajasthan. This is the place to witness the live exorcism from your naked eyes. People who are possessed with black magic, ghosts, and evil spirits bang their heads on walls, and you can hear the mixed voice of men and women in a person. Fret not!
There is a dedicated section inside the temple for those who are possessed with evil spirits. The Mehandipur Balaji Temple is dedicated to Lord Hanuman, and hoards of devotees flock here to relieve black magic.
Voyage Across Upper Himalayan Foothills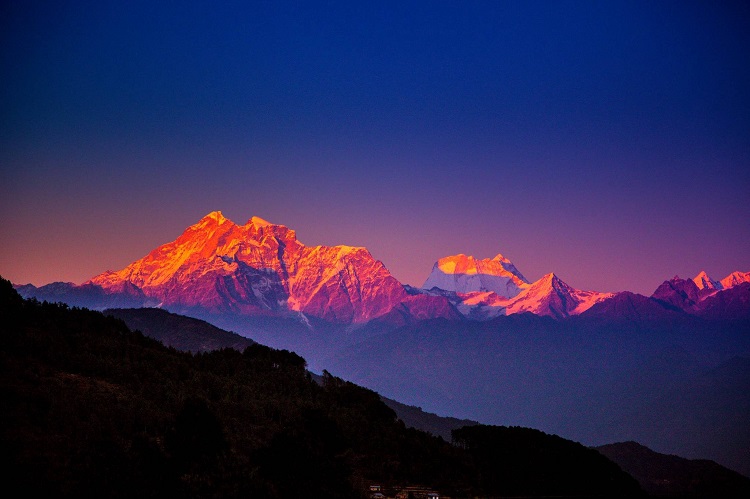 The upper foothills of the Himalayas provide absolute respite from the heat. The favorite Himalayan escapes in India include Himachal Pradesh, Sikkim, Gangtok, and Darjeeling. In the Himalayas, you will find snow, no matter when you will visit. Although still snow is found in summers and in winters, you can bathe in the snowfall till you can bear the chill weather. Apart from the snowy aura, the upper foothills of the Himalayas are known for spiritual significance. Go explore the Himalayan abode regions in India for a remarkable hill holiday experience in India.
Read more:
Luxury in the Lap of the Himalayas
Most Luxurious & Boutique Hotels in Himalayas
Ready to plan your trip to India? Curious to know about the best time to visit India? Don't just think about it. Instead, share your ideas about holidaying in India. We will suggest to you how you can make the most of your time on India vacations. This first-time travel to India guide is just a small effort to persuade you why you should visit India.
Enquire now to plan your trip to India with your particular holiday taste.