How will you describe India? The Land of Taj? Spices? Bollywood? Diversity? Festivals? Well, that's not all! There is a solid parallel between what India looks like and what it offers. Didn't get it? We are talking about the rich culture, which brings us to today's topic about the best cultural experiences in India.
Walking down the busy streets and suddenly someone bursts into a song and dance. That is quite funny and cool but it is not going to happen! You will experience something even bigger and better! Want to know what? Keeping reading to know the incredible cultural activities to experience in India.
Here are the 8 Best Cultural Experiences in India to make your trip memorable.
Visit Agra and the Taj Mahal
Light candles in Varanasi
Visit the Golden Temple in Amritsar
Wander through Rajasthan's forts
Uncover heritage in Fort Cochin
Staying in Indian palaces
Celebrate the festival of colors
Join an Indian cooking lesson
Visit Agra and the Taj Mahal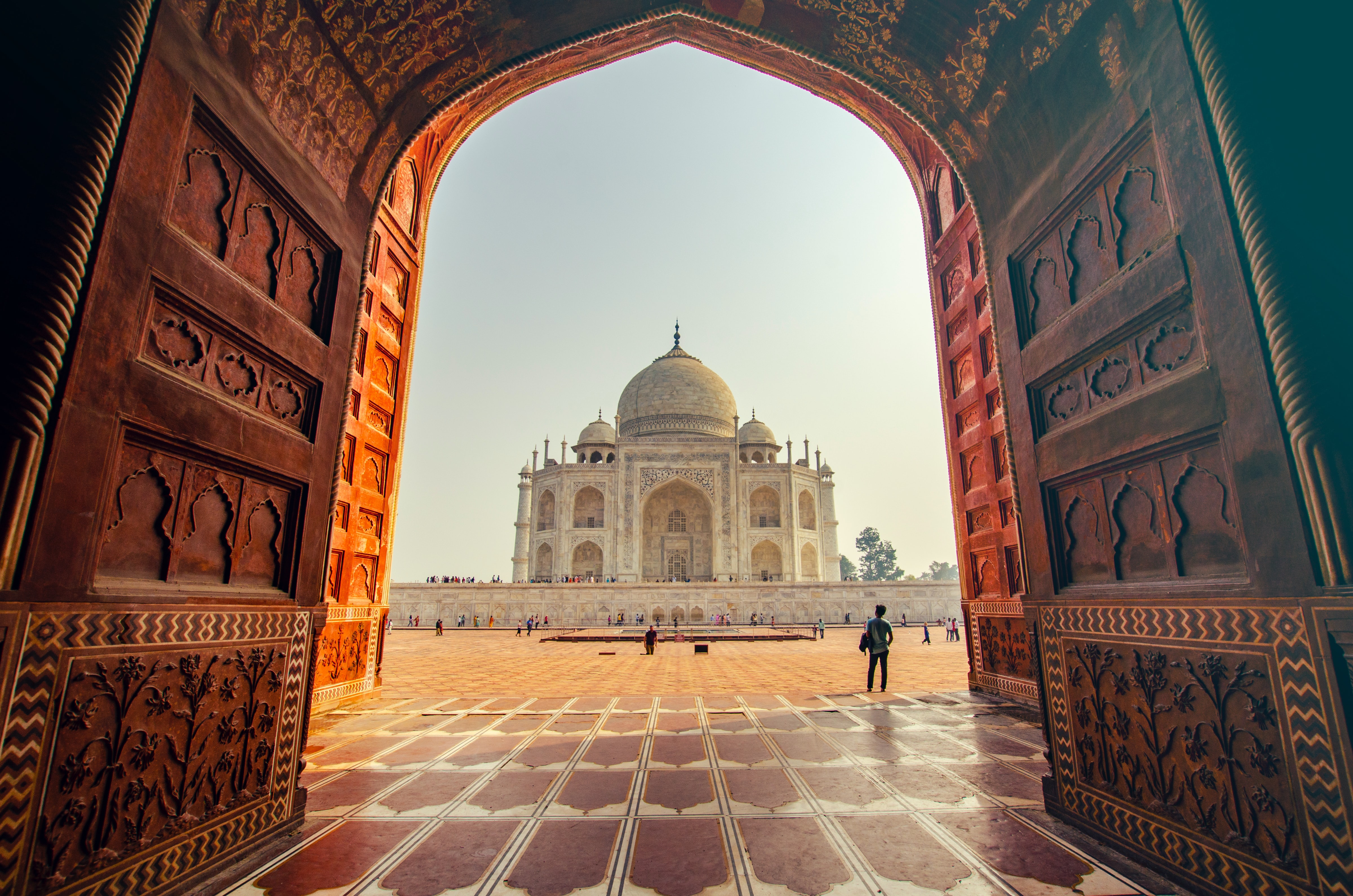 Why do you think the Taj Mahal is so iconic and millions of people visit it every year? It took 22 years to be built by 22,000 men. Can you imagine? The Mughal Emperor, Shah Jahan, after her beloved wife, Mumtaz's death, created this masterpiece, which we see today and admire.
India is blessed to possess such a wonder which takes one's breath away at the first glance. Walking down the side of the fountain on red sand, getting photographed in the most famous Taj Mahal pose, and spending time admiring the beautiful gardens in the premises are some of the best things to do in Agra. Behind this marvelous Makrana marble structure flows River Yamuna parallel to which one can see one of the famous attractions in Agra, Mehtab Bagh. You will be mesmerized by the beauty the Taj Mahal holds especially during the golden hours.
Shah Jahan did what he wanted to, but you need to put down this tourist place in Agra in your travel bucket list, visit one of the best cultural cities in India, Agra, and witness this masterpiece by yourself to believe what a beauty it is!
Light Candles in Varanasi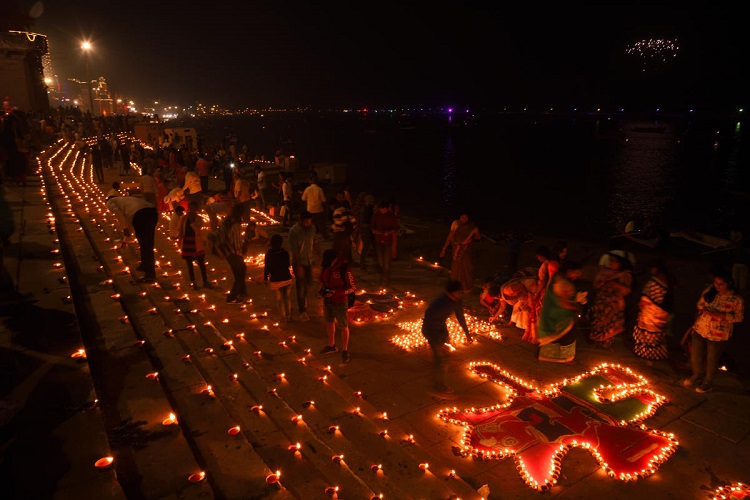 When we think about spirituality at its best, Varanasi always tops the list! Small alleyways, pious River Ganga, and celebrated Ghats make Varanasi one of the best cities to gain cultural travel experiences in India. And if you want to get deeper into the Indian culture and traditions, then Varanasi is a must-visit destination in India.
As we said, Ghats in Varanasi are what make this city a popular tourist place. And while some of them are jam-packed with tourists, others remain constrained to cremation only. According to people's beliefs, taking your last breath in Varanasi will free you from the cycle of birth and death. Don't believe it? Well, plan a trip to Varanasi and ask a local. You will find your answer! Also, to get the full cultural experience in India's holiest and world's oldest inhabited city, start with the small alleyways, a plate of Kachori sabzi, and catch the sunset on a boat ride in Varanasi.
Spent time at Dashashwamedh Ghat and later, partake in the devotional ceremony at River Ganges. The sight of people chanting prayers, lighting candles to praise the lord, and floating lamps in the rivers will make you want to try all the best things to do in Varanasi. Immerse yourself in the process and see the magic happen. And if you visit in October/ November, experience the festival of lights, Diwali, and light a candle on the bank of the Ganges.
Visit the Golden Temple in Amritsar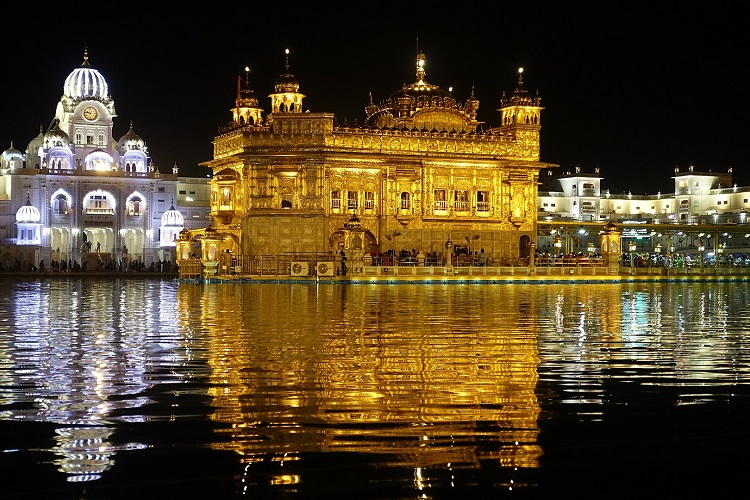 Faith is a big part of India and people consume it in masses. Golden Temple is the perfect example of that. Also, called Harmindir Sahib, Golden Temple is the largest Sikh temple in the world. And it is not only restricted to Sikhs living in India but outside too making it one of the top pilgrimage places in India. The fourth Sikh Guru, Guru Ram Das Ji initially made a pool here, and later built this huge place of worship.
And when it comes to the city of Amritsar, cannot be described through mere words. Famed for Amritsari Kulche, buttermilk or lassi, some known historical sites, and kind-hearted people, you have to visit Amritsar to get the best cultural experience of your life. Also, spending time in solitude, and listening to kirtan in the Gurudwara while the sun rises over the temple's golden exterior is the best way to start your morning in Amritsar. Parikrama of the Sarovar, and savoring langar or free food for all, sitting with people of all races, and castes will help you gain knowledge of the teachings of Sikh Gurus.
You will be surprised to know that over 80,000 people are fed free meals at Golden Temple each day in their community kitchen. Stick around to see the Palki Sahib ceremony, when Guru Guru Granth Sahib Ji, the holy book, is carried by members of the congregation, while pilgrims and visitors bow their heads down in their honor as it goes back to its resting place. Before you take off, explore the city and the most popular places to visit in Amritsar.
Wander through Rajasthan's forts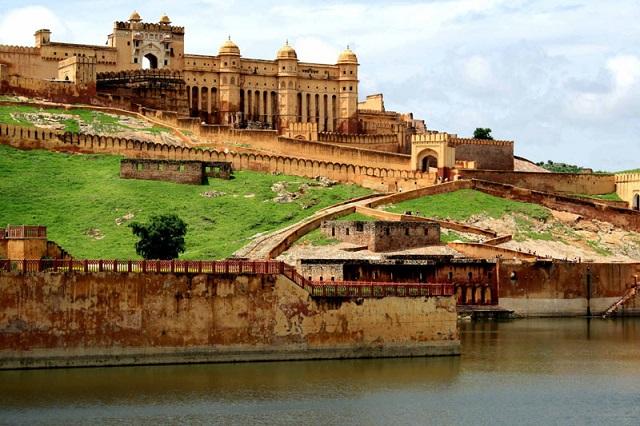 How can we curate a list of places for cultural experiences in India and not include India's biggest state? Home to the Pink City – Jaipur, the Blue City – Jodhpur, the City of Lakes – Udaipur, and other equally important cities, Rajasthan is the ideal destination to experience the true essence of Indian traditions. The beauty, the architecture, the forts, the palaces, and the Rajasthani foods are some ingredients that make the perfect recipe for the best cultural experience.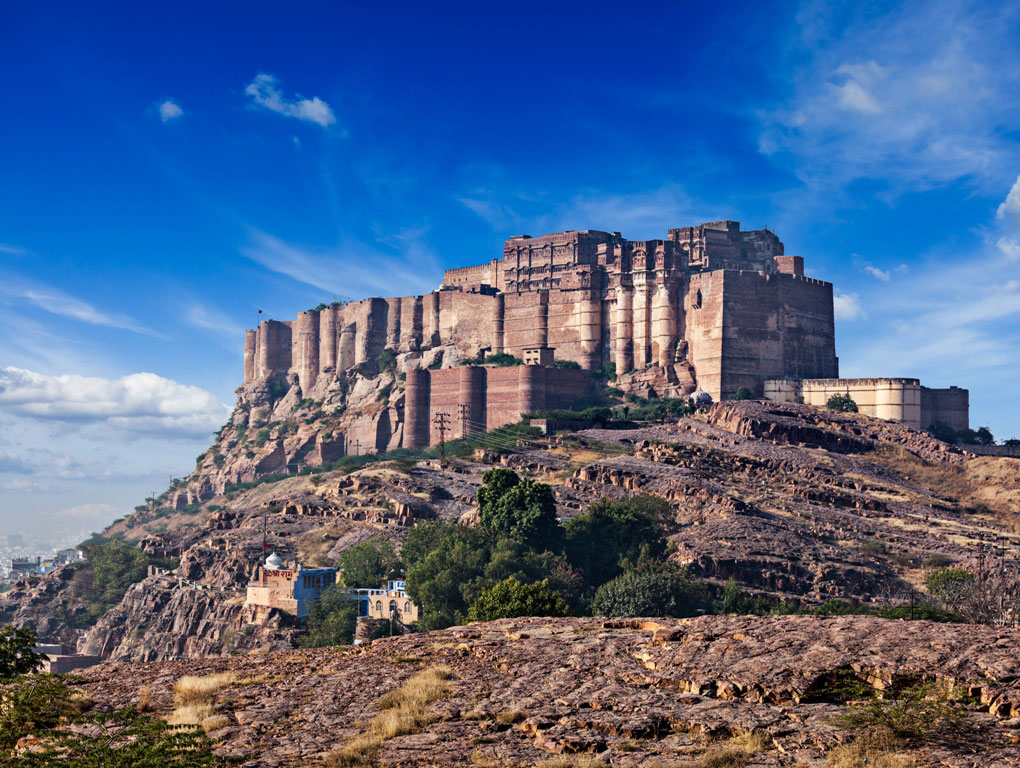 Starting from the state's capital, Jaipur, the entire city is covered in the beautiful shade of terracotta pink. It is quite big on hospitality, iconic attractions, and dal bati churma. On your visit, witness some of the most iconic Jaipur attractions including the Instagram-famous Hawa Mahal, Jantar Mantar, and City Palace. Explore the architectural marvels of Jaipur like Amer Fort and take a look at the testament of the bygone era. Coming further to the south-west, you will find the romantic, grand, and historically rich city, Udaipur. Taking a boat ride on Lake Pichola, witnessing the majestic Sajjangarh Monsoon Palace, and admiring the ornate architecture of Kumbhalgarh Fort are among the most famous things to do in Udaipur.
Needless to say, Jodhpur, Ranthambore, Jaisalmer, Pushkar, and other cities are extremely magical and hold the most enjoyable cultural experiences in the country. Plan a Rajasthan trip, and plunge into exploring the locals, savor famous Indian cuisines, shop at bustling yet vibrant bazaars, and encourage local skilled craftsmen.
Uncover Heritage in Fort Kochi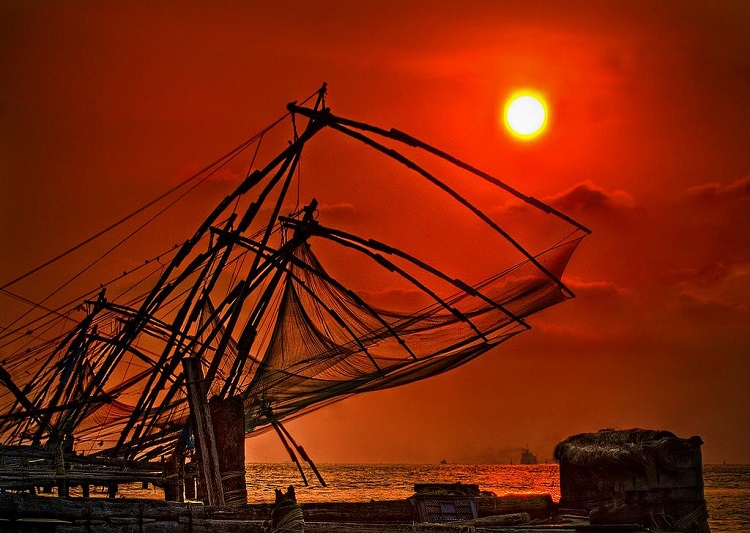 After all the hustle-bustle of cities, you need some relaxing time and that's when Kochi comes in. As you travel from the North to the southernmost tip, you will find this beautiful place in the leafy state of Kerala. Influenced by the Portuguese, Dutch, and British colonial influences, Fort Kochi is one of the best tourist attractions in Kochi. 
Kochi was once a small fishing hamlet and later went through a transformation in 1341 CE into a natural harbor by a flood. Spices and sandalwood were and are a big part of Kochi, whose aroma lured the first even colonial merchants here in the 16th century CE. Why we are telling you this, is exactly what you will experience in Kochi, the colonial history! To get the full experience, stay at Fort Kochi Heritage and Luxury Boutique Hotel, delight in the best culinary experience, and enjoy a time connecting with your inner self. As you explore Fort Kochi, witnessing the iconic Chinese Fishing Nets lining the seafront is one of the best things to do in Kochi. Walk around the streets to see more Dutch, Portuguese, and British influences at Kochi's tourist places like Santa Cruz Cathedral Basilica, St. Francis Church, and Dutch Palace.
Finish off your Kochi tour, with a striking Kathakali dance performance. Witness the story play in Keralan dance style based on myths and legends. If you visit early to the show, you might be able to see the Kathakali dancers, turning themselves into these beautiful mythical creatures. This, honestly, is a great way to get the best cultural experiences in India.
Stay in an Indian Palace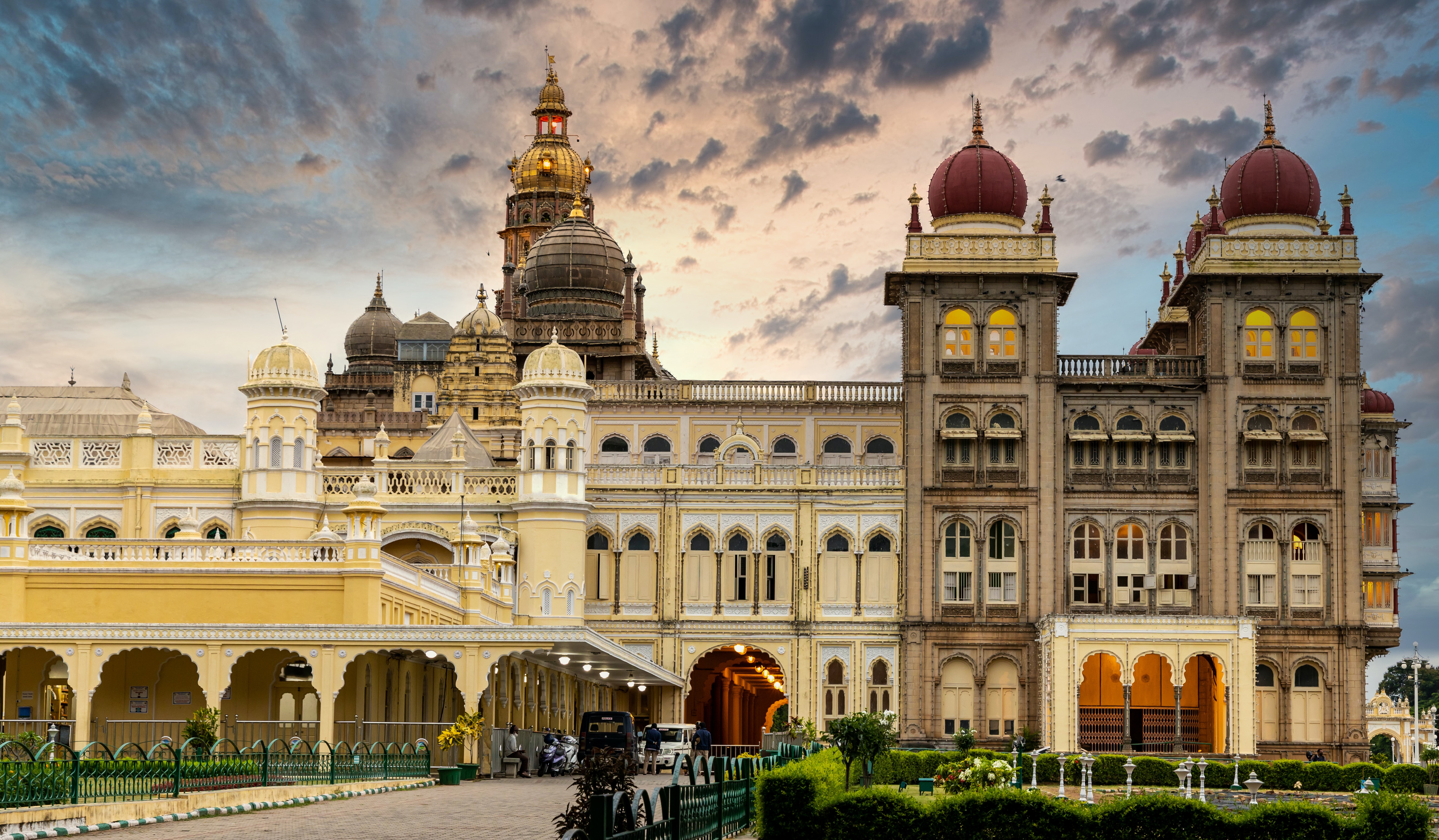 India has a long history of Maharajas, wars, valor, kingdoms, and palaces. The stories we consumed as children about royalties living luxuriously in their grand palaces still mesmerize us. Doesn't it? For the same reason, you need to spend time in heritage, luxurious, and architectural palaces in India. And when we think about the word 'palaces' the first state that comes to our minds is The Land of Kings, Rajasthan.
The best possible way to gain a deeper insight into India's culture and heritage is by staying in an Indian palace. Feel like a royal without being born into one! On your Rajasthan tour, ditch the regular hotels for a while and book a lavish stay and experience the grand lifestyle in Rajasthan's intricately designed palaces. There are several palaces available in cities like Jaipur, Udaipur, Alwar, Jodhpur, and Bikaner. Enjoy your stay with luxurious to ultra-luxurious facilities, deluxe rooms, relish a great culinary experience, and of course, the royal treatment. Though these palace hotels you see today are converted, their charm and grandeur still remain.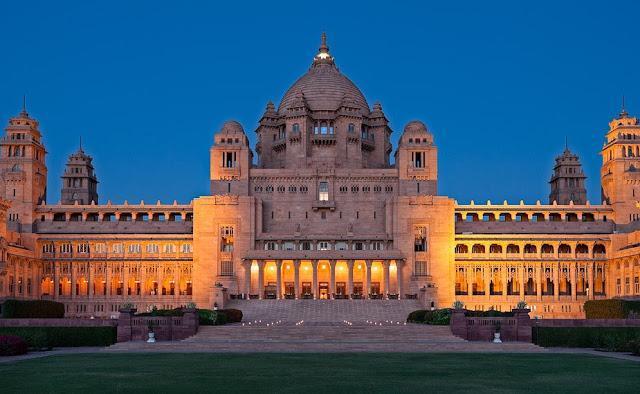 We don't need to drag much about these palace hotels in India. You need to stay here to believe it! But just thinking about staying like royalty gets us excited. Find the palace hotel, that suits you best and take the opportunity to stay in a grand hotel for at least 2-3 days for the extravagant luxury experience.
Celebrate the Festival of Colors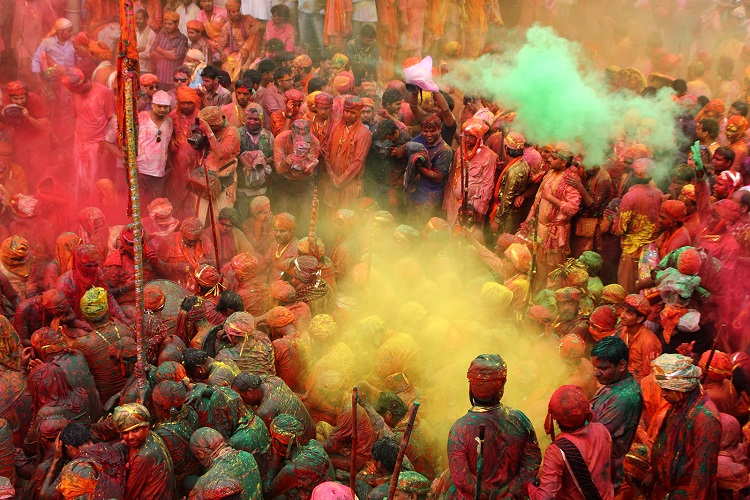 Much awaited time of the year in India is the festival of colors. With the highest levels of enthusiasm, Holi in India is celebrated with much fun and fervor. It not only paints one's skin but also fills the hearts with colors of happiness. The best cultural experience in the country can be ensured during the time of Holi rejoiced in different parts of India. So, if you are looking forward to Holi activities, fun things, and a lot of mithais, plan a trip to India in March.
Mathura, where Hindu God Krishna was born, is visited by thousands of Indians and foreigners to partake in the Holi festivities. Lord Krishna loved to celebrate this festival, which is exactly why it is so popular here. On your visit, witness the different shades of colors being thrown up-in-the-air, dance to the music blasting through the speakers, and savor bhang (a refreshing milk and saffron drink, infused with dry fruits). This is honestly one of the best experiences you can have only in India. Apart from this, temple rituals, colorful parades, and royal celebrations, all make Holi celebrations in India something to travel for from far and wide.
India sees a huge influx of international tourists during Holi, especially at places like Vrindavan, Agra, Barsana, Agra, Udaipur, Jaipur, Pushkar, Hampi, Delhi, and Mumbai. So, if you are already jumping with joy, plan a holiday trip in March and visit to be part of one of the most prominent festivals of India.
Join an Indian Cooking lesson
Indian food is a huge part of its cultural identity and what better way to get the best cultural experience than to join an Indian cooking class. Don't you agree? By taking a cooking class, you will get to immerse yourself in the exotic and rich flavors of Indian cuisine. Also, by taking these cooking lessons, you will not only learn to cook the most popular Indian dishes but also get to share the experience with your loved ones.
Okay, you tell us, what's more rewarding than replicating the Indian dish back home in your kitchen and getting appreciated by your friends and family? So, set off on a culinary vacation in India and try to learn not so complex dishes. There are many homestays available here that offer in-house and personal cooking classes to tourists. Kerala, Tamil Nadu, Delhi, Jaipur, Uttarakhand, Goa, and other major cities and states in India offer cooking classes for kids and adults. Yes, kids can learn simple dishes too! If you start to learn to cook Indian dishes, you must learn to eat with your hands (if not already), because the best way to relish food here is through fingers.
Today, more and more tourists, especially foreign travelers indulge in cooking here and spending time at the best cooking classes in India. Head to these places and try your hands on the best and most famous food and make yourself proud!
So, what are you waiting for? You have the listicle of the best cultural experiences in India, the places you need to visit, and the things you need to do. All you have to do is catch a flight and dive right into these cultural activities in India and have the best experiences of your life. Be it visiting the most iconic structures, wandering through the biggest state's streets, savoring authentic Indian food, or uncovering the rich cultural heritage, India welcomes you to have a gala time and go back home with a big smile on your face and a fulfilled heart.