The list of UNESCO World Heritage Sites includes sites, which are significant in terms of cultural, historical, scientific, architecture, etc. It also includes forest areas, mountains, lakes, deserts, monuments, buildings, and cities. India has listed 38 World Heritage Sites, and it is the 6th largest number of World Heritage Sites in the world! Scroll down and know about the list of 11 UNESCO World Heritage Sites in India:
Ajanta Caves, Maharashtra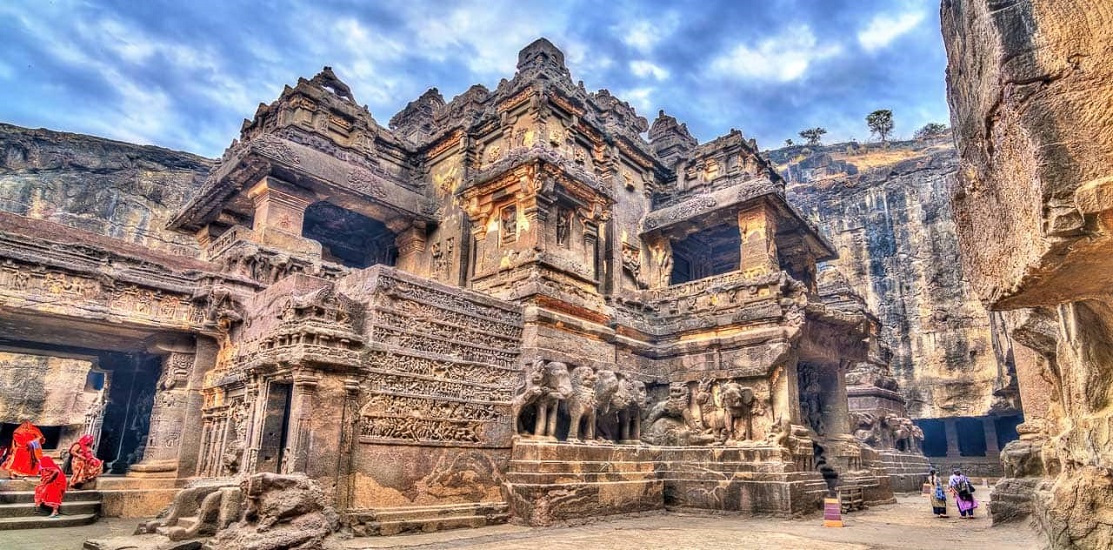 Ajanta Caves are one of the first World Heritage sites in India. It is located 107 kilometers north of Aurangabad, Maharashtra. The caves were discovered in 1819 by a military officer of the Madras Regiment of the British Army while hunting. These caves are famous for rock-cut cave monuments, richly decorated paintings, and frescoes similar to Sigiriya Paintings. Ajanta caves were included in the list of World Heritage Sites by UNESCO in the year 1983. These caves were dug in different periods (circa second century to sixth century AD).
Read More:
Ajanta and Ellora Caves Repository of art and culture of ancient India
Things to do in Ajanta Caves
Ellora Caves, Maharashtra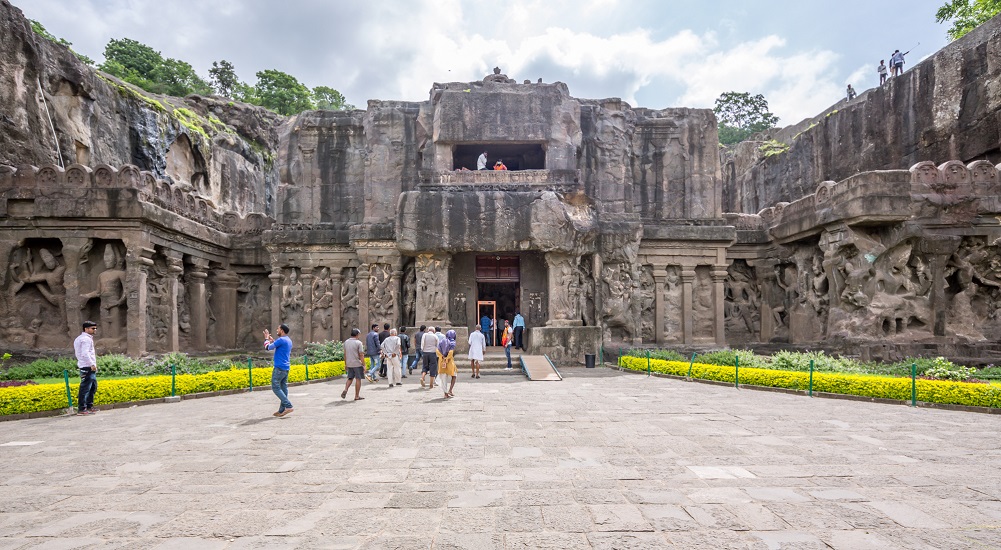 The Ellora Caves, known for its Indian-rock cut architecture is one of the famous World Heritage sites in India. It is located 29 kilometers north of Aurangabad. With more than 34 rock-cut temples and caves dating back around 600 to 1000 AD precisely depicts the entities of the people living in that time. The Hindu, Buddhist, and Jain temples along with stunning sculptures denoted the richness of Ancient Indian History.
Bodh Gaya, Bihar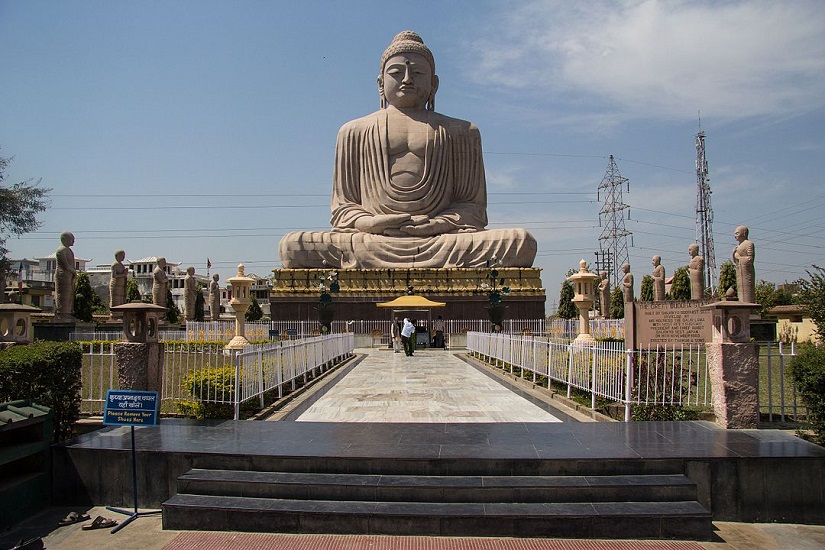 Bodh Gaya, a village in the northeast Indian state of Bihar and located about 96 kilometers away from Patna. It is one of the renowned Indian heritage sites recognized by UNESCO. According to Buddhismsms, it was the place where king Siddhartha attained enlightenment and became Gautam Buddha. The great emperor Ashoka, who earlier followed Buddhism built the famous Mahabodhi Temple around 250 BCE. Bodh Gaya is one of the important religious centers for the Buddhists, various people around the globe visit here to witness the beauty of the Temple Complex and the other ancient Votive stupas.
Read More : Must Visit Places in India to Awaken the Spiritual You
Hampi, Karnataka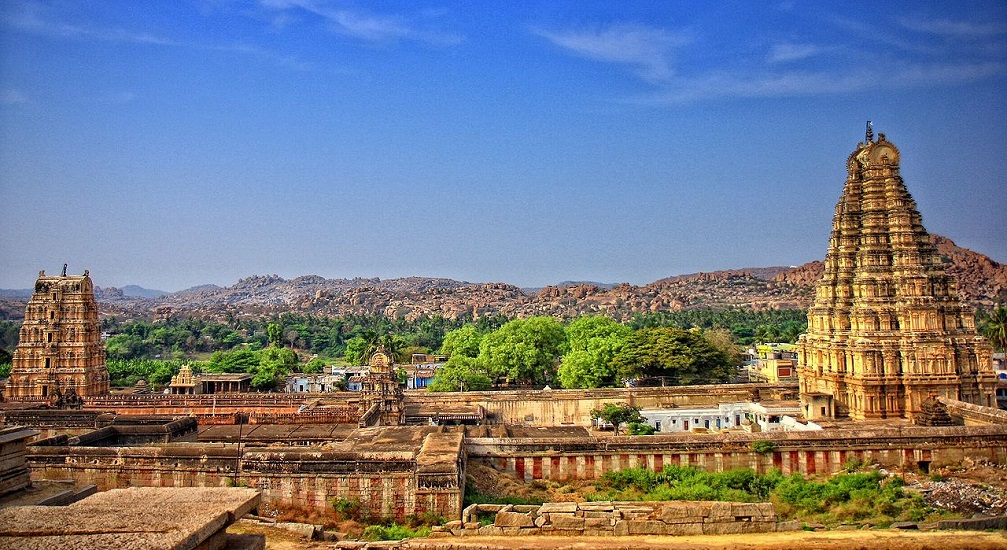 The integrity and glory of Hampi mainly consist of the remains of the capital of the last great Hindu kingdom, the Vijayanagara Empire. About 1600 remains reveal a diversity of urban, royal, and religious systems. These remains include forts, river bank artifacts, royal and religious premises, temples, water structures, etc. Vijaya Vittala temple, Lakshmi Narasimha temple, Sri Virupaksha temple, Hanuman temple, Hemakuta Hill temple complex, Sasivekalu Ganesha temple, Queen's Bath are some of the monuments, which come under the ruins of Hampi.
Read More:
Hampi Group of Monuments – World Heritage Sites in India
Hampi Festival in Karnataka
Jantar Mantar, Jaipur, Rajasthan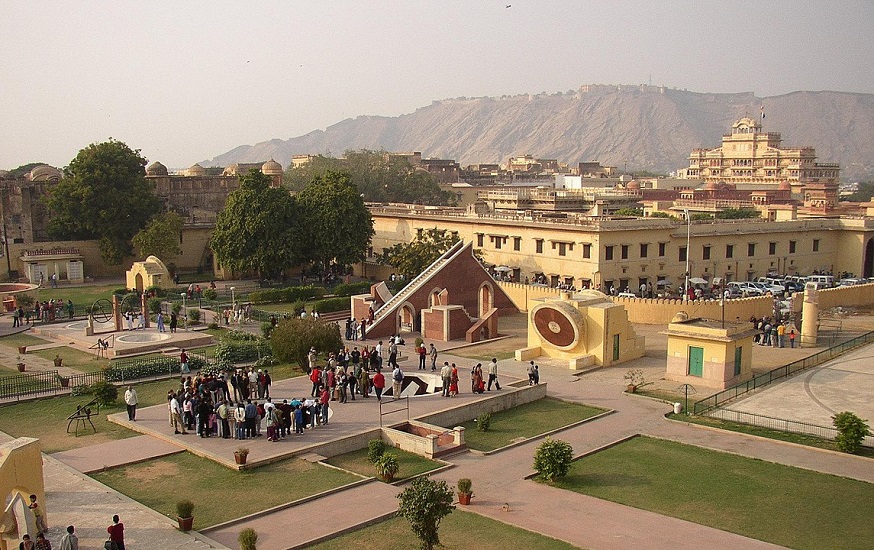 Jantar Mantar in Jaipur, one of the largest observatories in the world, is a UNESCO World Heritage Site, which displays an attractive astronomical observatory. It is home to a collection of nineteen architectural astronomical instruments built by Raja Jai ​​Singh II. The instruments inside the observatory include chakra instruments, Dakshina Yantras, Digamasha Yantras, Disha Yantras, and more ancient instruments. The major attraction of Jantar Mantar is Vrihat Samrat Yantra which is the largest one and it measures the actual time. Apart from Jaipur, there are four such observatories located in different states of the country: Mathura, Delhi, Ujjain, and Varanasi.
Read More:
Top 12 Tourist Attractions in Jaipur 
Best Luxury Hotels in Jaipur 
Hill fort of Rajasthan
Group of Monuments at Pattadakal, Karnataka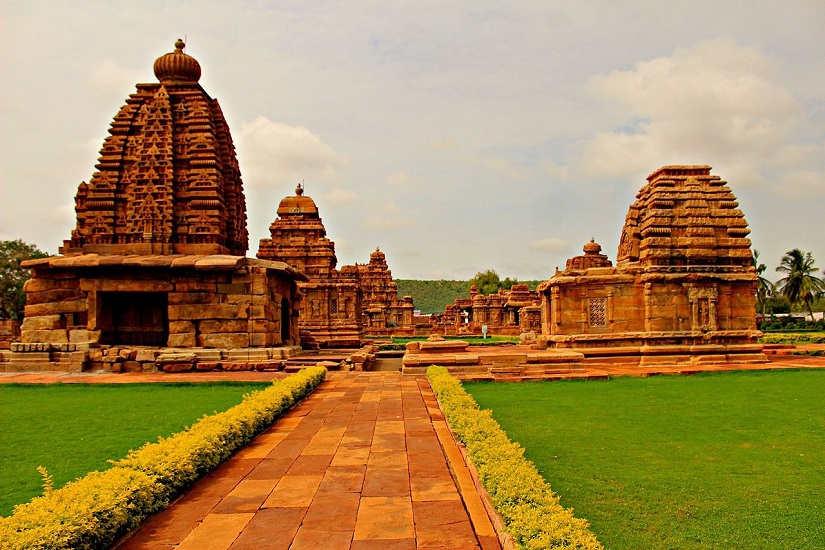 Situated in the southern state of Karnataka in Bijapur district. Pattadakal gains recognition for its ancient Indian group of buildings which was a holy place for a royal coronation. The Pattadakal group of monuments is famous for showcasing the architectural beauty of monuments from northern and southern India. The temples built here are a mixture of Rekha Nagra Prasad and Dravidian Vimana styles. This famous world heritage site is a cluster of 10 large temples, each one has exceptional architectural highlights. The oldest temple at Pattadakal was built by Vijayaditya Satya Shrey as a huge Sangameswara. The Mallikarjuna and Virupaksha temples, Jammu Linga temple are some of the amazing temples placed here.
Read More: Best Places to Visit in Karnataka
Qutub Minar and its Monuments, New Delhi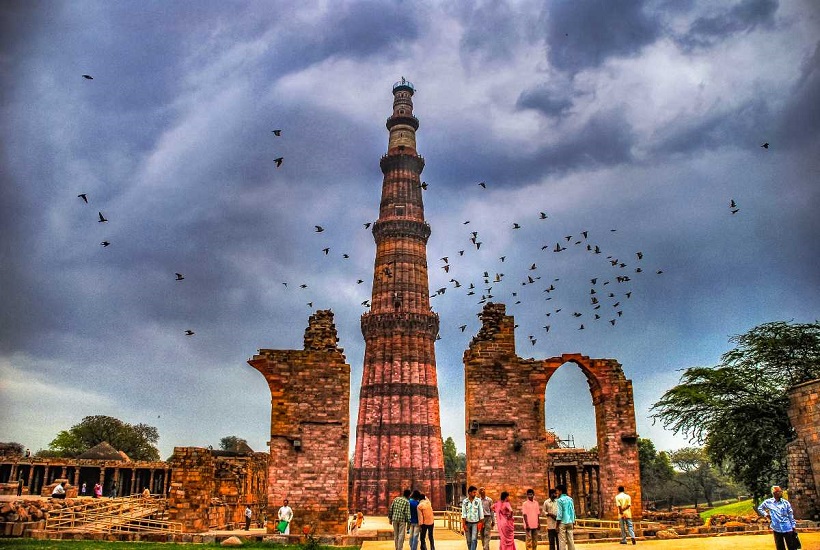 The red sandstone tower, Qutub Minar is one of the best architectural marvels. It took a long time of about 75 years to build this huge tower. Its construction was started by Qutub-ud-din Aibak and was completed by Iltutmish. Qutub Minar is a five-stored structure. The first three-stores are constructed with red sandstone whereas the top two-stores are white marble. The beauty of this epic tower is justified with its artistic carving on its wall. The ruins near Qutub Minar are also wonderful things to see.
Read More: World Heritage Sites in and around Delhi
Churches and Convents of Goa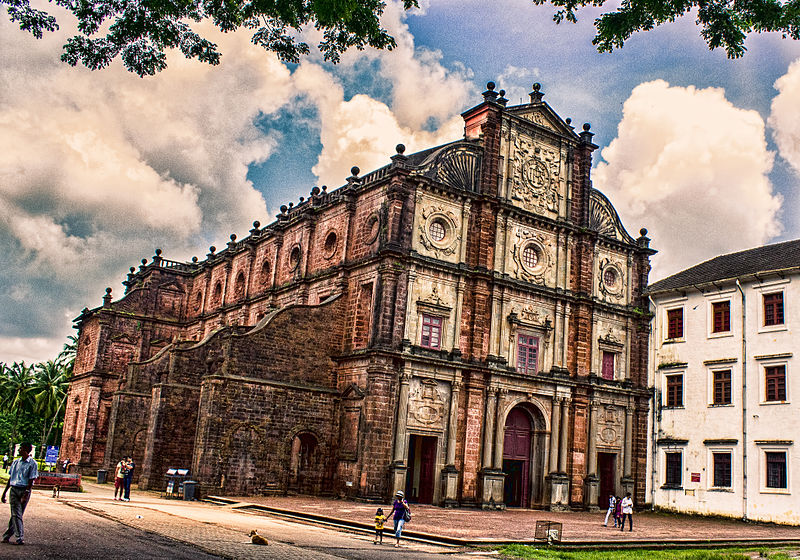 Velha (Old) Goa depicts a perfect blend of Indian and Portuguese cultures. It is an epitome of ancient beauty loaded with architectural attractions of olden day's churches, museums, and some other pre-eminent tourist attractions. The churches and ashrams of Old Goa are great examples of the era of Portuguese rule. Churches were built extensively in Old Goa between the 16th and 17th centuries, which include Cathedral, Church, Ashram of St. Francis of Assisi, St. Catherine's Chapel, Basilica of Bom Jesus, Church of Lady of Rosary, Church of St. Augustine.
Read More:
Why is tour to Goa so Popular among tourists?
Tours to Goa: A Slice of Sun and Sand
Best Luxury Hotels in Goa
Goa Fiesta: Christmas and New Year Vacation Ideas
Khajuraho, Madhya Pradesh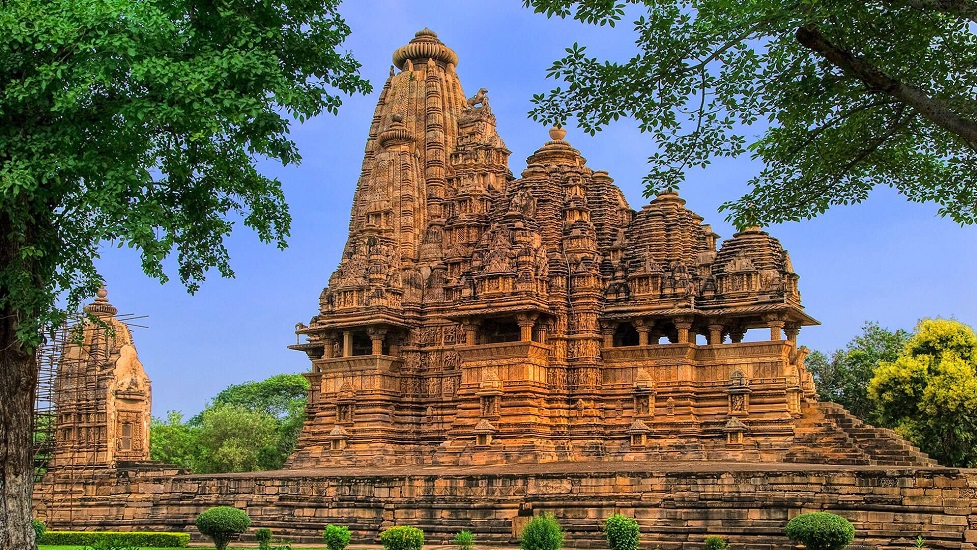 The beauty of temples built by kings in Khajuraho in Chhatarpur district needs no introduction. These temples of Khajuraho are the most beautiful medieval monuments in the country. The temples were included in the list of world collectors by UNESCO in the year 1986.
The largest group of temples of Hindu and Jainism are located here, which are considered to be one of the most beautiful and most famous heritage sites of the world. The temple located here was built by the Chandelsharas between 950 to 1050 AD, which depicts a great masterpiece of Nagara style.
Taj Mahal, Agra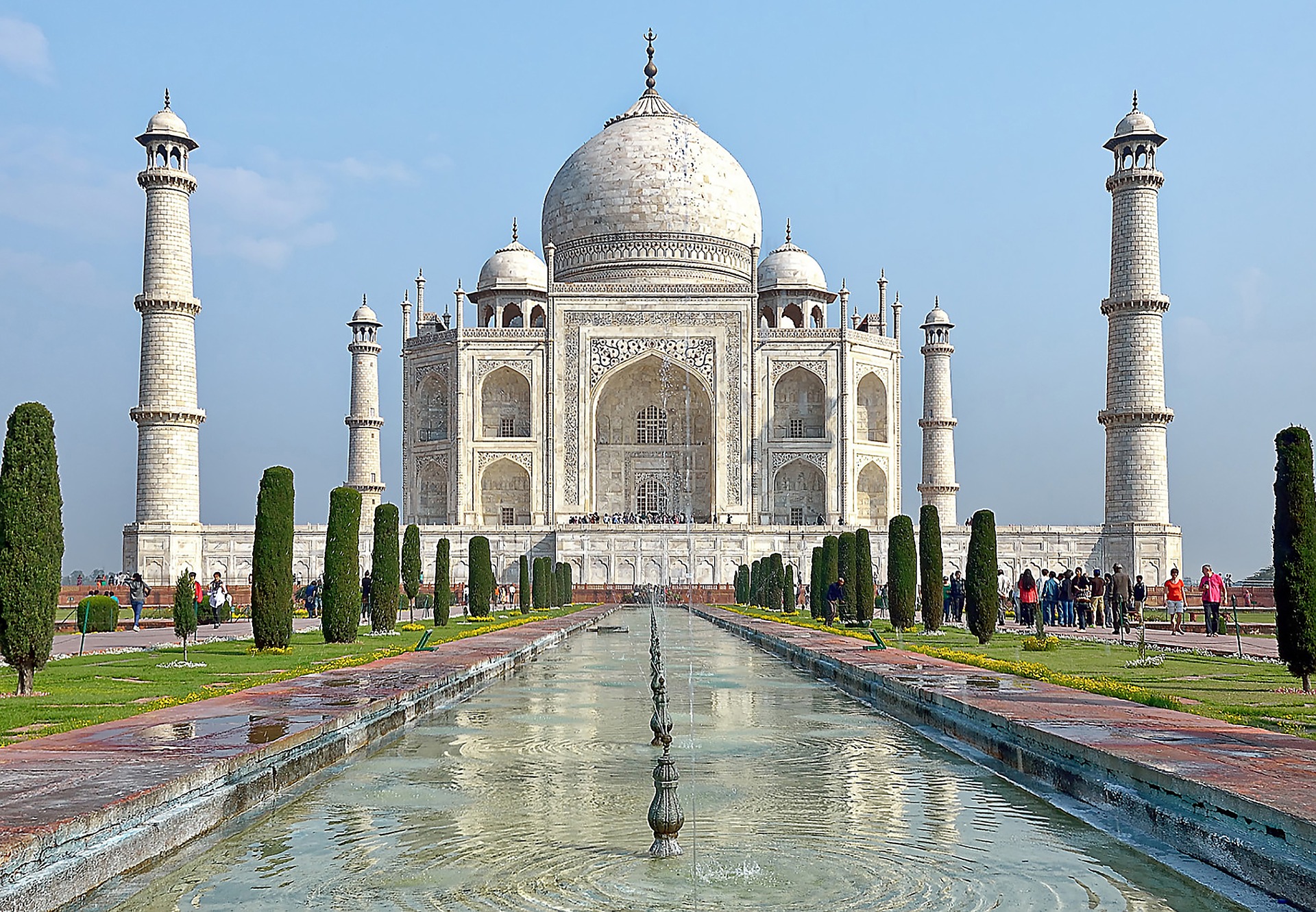 Situated on the banks of the Yamuna River in the Mughal Gardens on 17 hectares of land in Agra district, Uttar Pradesh. Taj Mahal was built by Mughal emperor Shah Jahan in memory of his Begum Mumtaz Mahal. Apart from top world heritage sites, this ivory-white marble beauty is also one of the seven wonders in the world.
The chief architect of the Taj Mahal was Ustad Ahmad Lahori. Masons, stone-cutters, inner wall builders, carvers, painters, calligraphers, dome-makers, and other artisans were called in from all over the empire and Central Asia and Iran for its construction.
Kaziranga Wild Life Sanctuary, Assam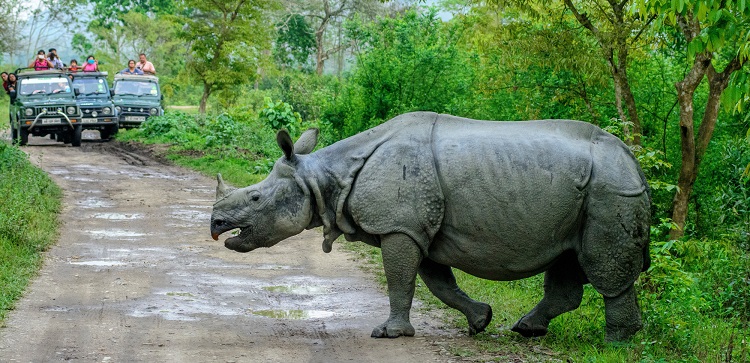 Kaziranga is spread over 378 sq km, located in Assam, renowned for its one-horned rhinoceros, Kaziranga Wildlife Sanctuary is one of the beautiful natural sites in India. This Wildlife Sanctuary sprawls on the plains of the river Brahmaputra and is surrounded by thick grasslands, forests and also has several streams and lakes running through it. This World Heritage Site in India was a project started by Lord Curzon to protect the endangered Rhinoceros. Apart from Rhinoceros, the park has several varieties of wild animals such as tiger, leopard, gaur, sambar, swamp deer, sloth bear, capped langur, hoolock gibbon, wild boar, water buffalo, and hog deer.
Related Post:
20 Amazing Indian Monuments and Landmarks