Scattered over 26 square kilometers, these 14th Century ruins designated as the UNESCO World Heritage Sites are a delight to watch and explore if you appreciate the imagination and diligence of human potential. And strangely these same ruins remind you of the utter destruction which can be wrought upon by humans themselves. The ruins give a peek into the splendor and wealth of a bygone era, a lesson that civilization and progress lead to creation and excellence and degeneracy leads to war and destruction.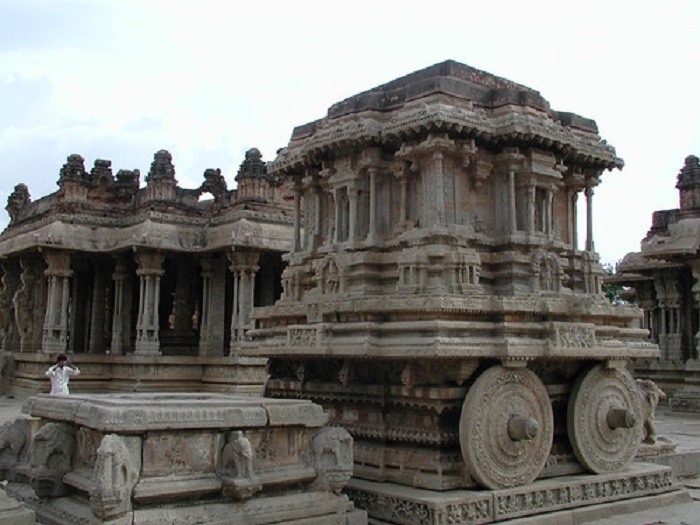 Hampi has an interesting story attached to it from the Indian epic Ramayana. It is believed that Kiskindha, where Bali used to rule, was located near Hampi. The monkey chief had a quarrel with his brother Sugriva and Sugriva along with Hanuman took refuge on Matanga Parvat. It is believed that when Ram and Laxman came looking for Sita after she was kidnapped by Demon King Ravana, they stayed on the Malyavana Hill nearby awaiting Hanuman's return who had gone to search for Sita – She was eventually located in Lanka, the kingdom of Ravana.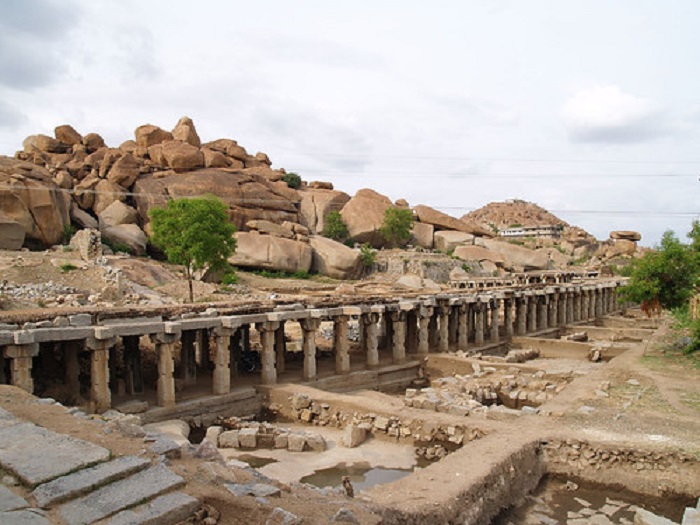 Also, there are a number of legends attached to the rise of the Vijayanagara Empire during whose reign the Hampi attained its golden age. Hampi formed one of the core areas of the capital of the Vijayanagara Empire from 1336 to 1565 when it was finally laid siege by the Deccan Muslim confederacy and the rulers of the Vijayanagara Empire were defeated and the city was put to looting and destruction.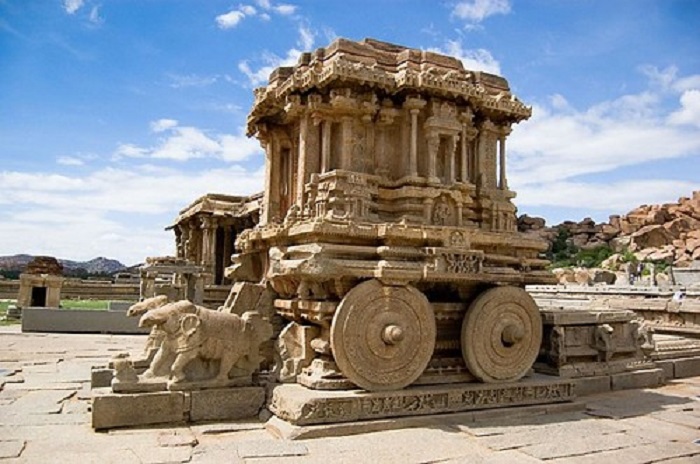 The site is an important one both historically and culturally. Among the ruins are several splendid temples which include the Vitthala temple, Virupaksha temple, Krishna temple, Pattabhirama temple, Hazara Ramachandra, and Chandrasekhara temple. There are a number of secular constructions too at the Hampi but mostly ruins. Recent excavations have brought to light several interesting facts about the art and craft of the empire of a bygone era.
[Browse through our collection of Karnataka tour packages]