Traveling solo is one the best experiences for any excursionist. The joy of discovering places in your own pace and time, without having to adjust to interests and temperament of others is unique. It invariably feels like you are nomad and the world at large is your Pandora Box waiting to be discovered and experienced. Besides needing to have at least basic accommodation facilities, their safety and security is a major requirement and any destination must fulfill this criteria.
Luckily of late, women have started to travel a lot alone or in women-only groups. In this blog, we present a list of Top 22 Destinations in India for Women Solo Travelers. Most of these places are secure and are frequently visited and endorsed by other women travelers. The locals are warm and hospitable and attractions abound in terms of natural sceneries, shopping spots and rich and lip-smacking delicacies. Find out below which places find the spot in your checklist for most suitable to travel alone.
Goa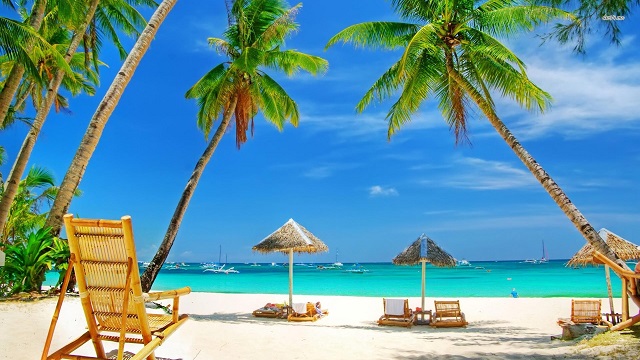 The ultimate beach destination in India, Goa stands on a different pedestal from all other beach destinations in the country and hence it is no surprise that it attracts almost 2 million tourists to its vast sandy beaches every year. Although the culture and atmosphere in Goa is a lot gender neutral and every year, a huge number of women travel alone or in women only groups, it hardly needs any emphasizing that they still need to keep safe and avoid unwanted attention. Goa can be one of the most incredible places to have fun, adventure and diversion. One can find almost all types distraction here.
From afternoon long walks along its picturesque beaches to cool and frolic ambience during the evening and then nightly party atmosphere, anything and everything is cool and delightful in Goa. On the other hand, the place has numerous sightseeing options with buildings like old cathedrals which have considerable Portuguese influence. The beach markets, excellent sea cuisines, adventure water sports, open and carefree culture and amazing environment makes Goa quite an attractive place to enjoy and spend a memorable vacation time.
Jodhpur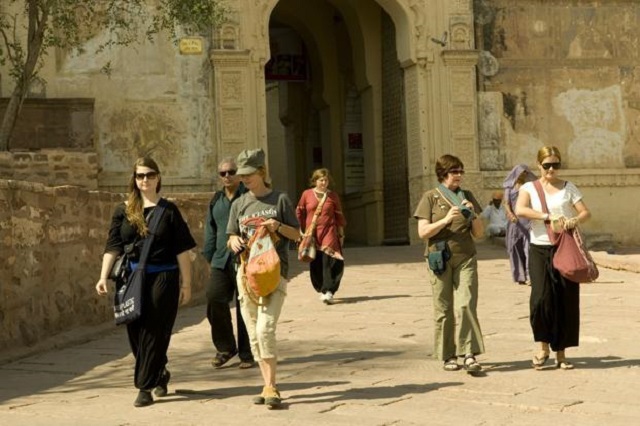 Jodhpur, located on the western side of Rajasthan's capital Jaipur, is the 2nd biggest city in the state. The "Sun City" as it is famously called is positioned very near to the India's great desert Thar. Almost all the houses near the principal fort of Mehrangarh are painted in blue, due to which the city is also called the "blue city". It is a common knowledge that Rajasthan state is known for its hospitality, thus a woman traveling solo can expect a safe and secure holiday time. The site is one filled with a romantic charm of a quintessential desert city.
The mighty Mehrangarh fort with its imposing walls and massive battlements is a sight to behold. Moving through winding, narrow lanes with shops and bazars that seems to sell everything and vying hard for the tourist dollar is an experience that one must have. The colors, the views, the camels, cuisines, crafts and palaces etc. make the city vibrant and lively, thus amazingly alluring to a woman traveler. Therefore a solo woman must make an endeavor to experience the city at least once in a lifetime.
Sikkim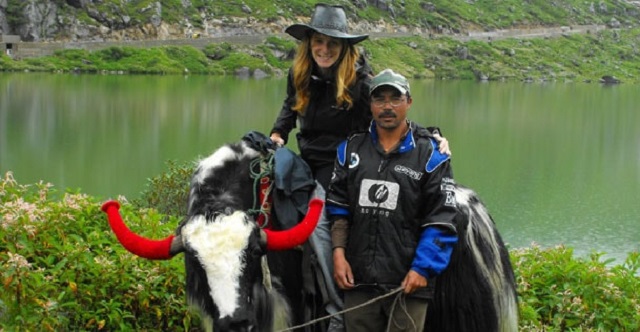 The North Eastern part of India is a tourist's heaven with spectacular sights, amazing weather and hosts which are some of the warmest and friendliest people in India. In this regard, it is one of the safest places in India for solo women travelers. The capital city of Sikkim, Gangtok, has some of the rich, picturesque views whereas on moving further out, one can find the scenes and thrill of Nathu-la pass and Indo-China border truly exciting.
Sikkim is also one of the hubs of Tibetan Buddhism and has often been called as the world's last utopias by the legendry Buddhist Guru Padmasambhava. Other highlights at Sikkim includes exotic views of Kanchenjunga peak which can be viewed from any location throughout the state.
The People of Sikkim are extremely welcoming, humble and helpful. Tourism is one of the major contributors to economy and is extensively promoted by the state government. It is also one of the cleanest cities in India with exotic flora and fauna. Thus there are numerous charms that draws one to Sikkim and an exquisite place like this should not be missed.
Puducherry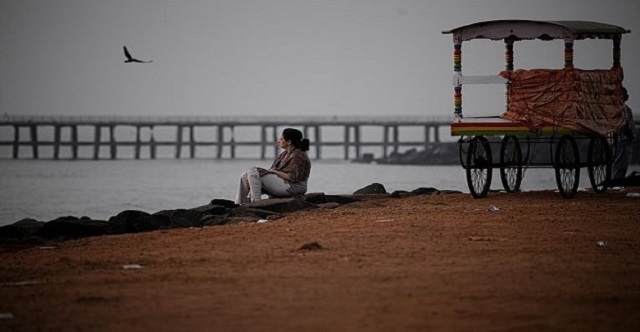 A charming South Indian escape, Puducherry will take your heart away with its elegant captivity, its endearing colonial architecture, cobbled roads and warm and friendly people. French influence is clearly conspicuous everywhere-in its houses, food, culture and language. The town has an astonishing relaxing environment. One can move around and check out memorials, museums, gardens and of course alluring buildings like the Sacred Heart Cathedral and other temples. The serenity beach is an incredible getaway and has one of the cleanest waters and sands in any beach in India.
Another highlight is the world famous Aurobindo Ashram, the building of which was once the home of Sri Aurobindo and this ashram draws visitors from all over the world seeking to learn his philosophy. Another attraction is the delightful little city of Auroville, set up by the Mother for which she called people to live in here from all over the world. The people of Puducherry have a friendly and accessible attitude due to which it is pretty safe destination for women only travelers. South India generally has an open outlook towards females and hence solo travelers will find the environment conducive and pleasant.
Shimla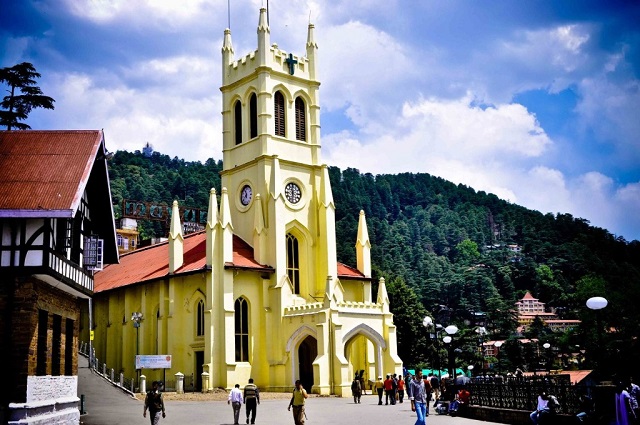 Hill stations are best places for women only travelers primarily due to their small size and closely located public spaces, hotels, markets and restaurants. In this regard, Shimla assumes a significant importance due to its amazing picturesque charm and exotic weather suitable for lots of fun, all throughout the year. Shimla has remained a prime tourist hotspot since a long time now. The lush green slopes that turn into white in winters, the charming colonial architecture, friendly and welcoming people are too much a temptation as the place is riddled with excellent street side restaurants and eateries as well as good accommodation option across a wide range of pockets.
Primary attractions in the city which have enamored tourists since time immemorial are The Mall, Christ Church and Jakhu Temple which also remain crowded for most of the time, so it's quite safe for a single woman to venture out. Another attraction in Shimla is the famous toy train which is favorite amongst many and is quite a charm.
Nainital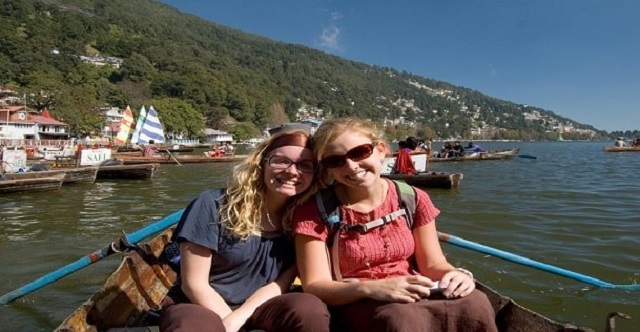 A nice little town of picturesque sights, home to beautiful Kumauni people with warm smiles and friendly and helpful demeanor, Nanital has retained its place amongst the top hill destinations in India. Nainital or the Lake City as it is sometimes called is considered a safe place women. The locals are simple, approachable and receptive people and thus the destination turns out be quite conducive and convenient if a solo woman decides to travel to the place. The sheer tranquility and isolation in the ambience of lush greenery with a quaint backdrop of hills and vales is a wonderful experience.
Though the destination is mostly known for its lakes, the place has other attractions like the vibrancy of sites like the Tibetan market from where one can procure latest clothing at an affordable prices and the Mall, which is the central street which is dispersed with restaurants, hotels and offices.
Another attraction is the Nainital Zoo, which is home to rare species of snow leopards, Himalayan black bear, and steppe eagle. Besides one can enjoy good, hot delicacies, mostly Chinese like the momos in the cool and salubrious weather. Located at an altitude of 1,938 meters above sea level, Nainital is a pleasing place to enjoy some peaceful moments.
Udaipur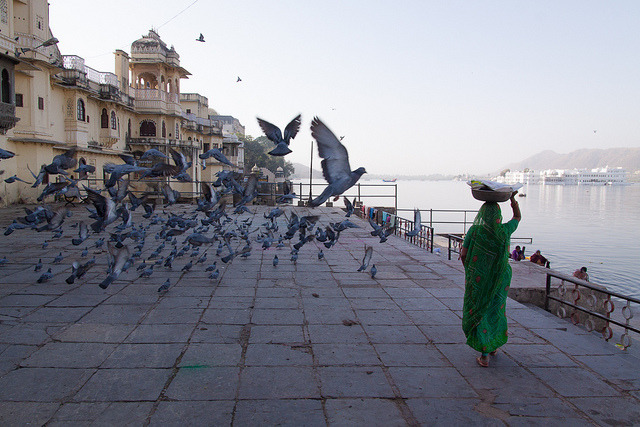 Udaipur is an amazing city with wonderful architectural marvels and a stunning romantic ambience which is so endearing to a keen traveler. The locals of Udaipur are warm, friendly and welcoming individuals. The city is one of safest in India for women travelers and they can move around freely without much of a hassle barring the usual struggle with touts, agents and guides.
Udaipur brings alive one of best instances of true Rajasthani culture and life. Palaces, pavilions, havelis, lakes and other works of exquisite architecture offers a glimpse into the life and times of the golden era of Indian royalty. A women traveler will find a lot do and experience, from markets to clothing and local dishes to their personal delight. A mirror of exceptional culture and lifestyle, Udaipur is a wonderful place to be.
Khajuraho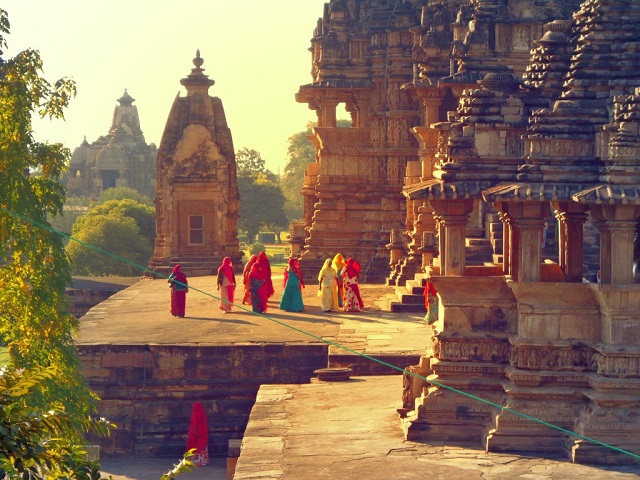 Khajuraho is seemingly an unexpected destination for female only travelers but from the experience of most them, it appears quite safe and secure place. Of course the trouble of the usual touts is always there. But once you get over them, Khajuraho becomes an amazing spot to enjoy some great art and architecture. The Khajuraho complex has been enlisted in the UNESCO World Heritage Site list and there is much to love and admire at the complex than simply the erotic sculptures for which the site is mostly known for.
However, outside the main complex, there is very little to explore, except the two lakes that be visited, while boating can also be enjoyed at the site. Besides, some delectable street food in definitely in order for tourists to have a comprehensive experience. The best time to visit Khajuraho is during winter months since weather during this is most conducive for close exploration and sightseeing.
Munnar
Adding another glorious feather to the crown of the picturesque and exotic state of Kerala, Munnar is like a wonderland for tourists who seek tranquility and peace on their vacations. Surrounded by large tea plantations in all directions where eyes could go, the charm of Munnar is such that it make you forget the noise and chaos of urban life. Adding further to its grace is the fact that it is one of the safest place for women-only travelers in India with warm and welcoming hosts. The exquisite hill town has plenty of options for accommodation across any range of budget.
However, the best experience of Munnar lies in exploring the town rather than staying inside your lodge. It is a great place to go for cycling, trekking and hiking as well as expending comfortable and peaceful holidays away from the crowd of a usual tourist spot. With its incredible mountains and valleys, fascinating species of both flora and fauna and an amazing spicy aroma in the air, this is the place that one will love and cherish to visit.
Kasol

Located in the exotic Parvati Valley with elegant Parvati River flowing nearby, Kasol is an incredible little hamlet of lush greenery and amazing sights. Although being small, the place surprisingly full of bars, cheap guesthouses and bakeries while it is increasingly replacing Goa as the venue of rocking summer parties.
Kasol is situated 42 kilometers east of Kullu and is perched at a height of 1640 meters above sea level. It is one of the most accessed destinations for tourists due to its picturesque sceneries and excellent climate throughout the year. Kasol has recently become a hotspot of Israeli tourists in India and now hosts a significant population from the country. It is also a safe place for solo women travelers and locals are very much used to receiving them and also respect them.
Kaziranga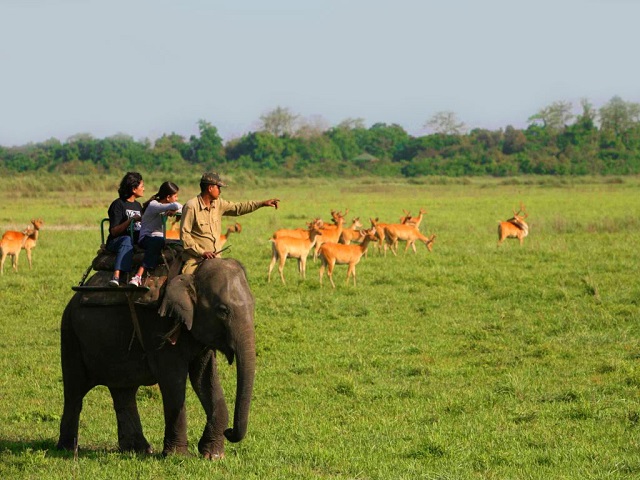 The name Kaziranga National Park reminiscences the image of the Great One-horned rhinoceros in the mind of every Indian. And why not? The national park is the home of two thirds of the world's population of this specie. However, as with some of the other destinations, Kaziranga is not popularly perceived to be a tourist spot for solo women traveler but nevertheless, it can be a great fun and adventure if it is covered as one. Besides the rhinos, the national park hosts the highest density of tigers from amongst the protected areas of the world. Kaziranga National Park was declared a Tiger Reserve in the year 2006.
In addition to these, the Park boasts of a diverse variety of flora and fauna and includes other animals like elephants, wild buffaloes, swamp deer, hog deer and samba and a huge population of distinct species of birds. Safaris are another way of enjoying the vast diversity of Kaziranga. There are three kinds of safaris viz. elephant safaris, jeep safaris and trekking. The best time to visit Kaziranga is between the months of November and April. Thus one can plan a trip accordingly in the months of winter to enjoy the best experience.
Hampi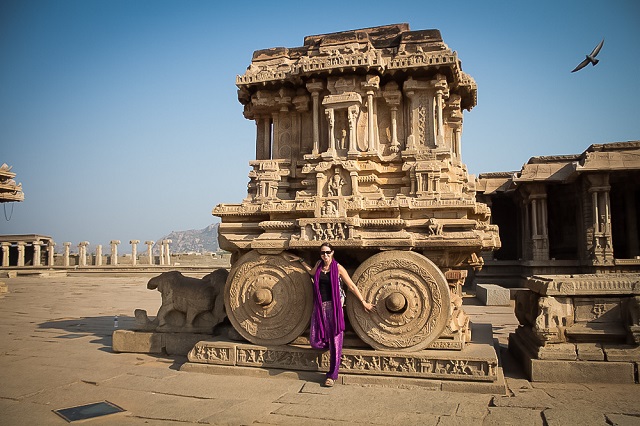 Hampi, the relics of the rich and opulent Vijayanagara kingdom are one of the most spectacular and exotic group of monuments in India. These charismatic structures, numbering almost 500 in total, consists of temples, ruined palaces, ancient markets, royal pavilions, aquatic structures, bastions, treasury buildings and much more. It is a kind of a paradise for travelers with a passion for beauty and architecture in the same manner as it a delight for any curious pilgrim.
The people of Hampi and thus Karnataka are open minded and welcoming and sympathetic to solo women travelers. Thus, with the usual trouble of any tourist location (with touts, agents and guides) the place will definitely mesmerize you and take you back through the chapters of history and make you imagine the golden era that was once in effervescent here.
Outside the ruins, the main point of attraction is the Hampi Bazaar dispersed with cheap accommodations, restaurants and shops all of which brilliantly overlooks by the majestic Virupaksha Temple.
Hampi is a great place to enjoy some exquisite dose of a flourishing era and is one of the most popular tourist location in India.
Varanasi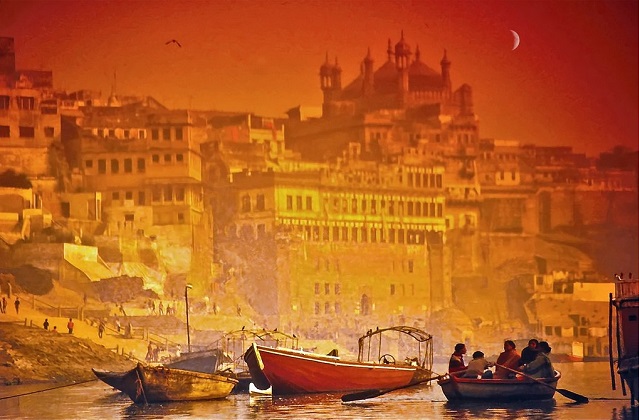 Varanasi or Banaras as it was previously called, is widely acclaimed to be Jerusalem of India. Here one can find layers of civilization stretching as far back in time as Iron Age coexisting with modern, 21st century cultures and ways of life. Traditions, history, religion and divinity play hide and seek as you uncover subtle elements of this astonishing wonderland and try to understand certainty behind the chaos.
At the first impression, the densely populated and crowded by lanes, streets and alleys may look intimidating for a woman traveler and in certain ways it can be unsafe too, but again, as with other places, one needs to adjust a little according to the Indian way of thinking and sensibilities. At most places, it would be better to keep quiet and discreet in your behavior while a general discretion on when to speak and enjoy and when to say no is desirable.However it is not a dangerous place so after keeping some important things in mind you can have a lot of fun time here while exploring the place's ancient and exotic temples, religious site and Ghats.
Ladakh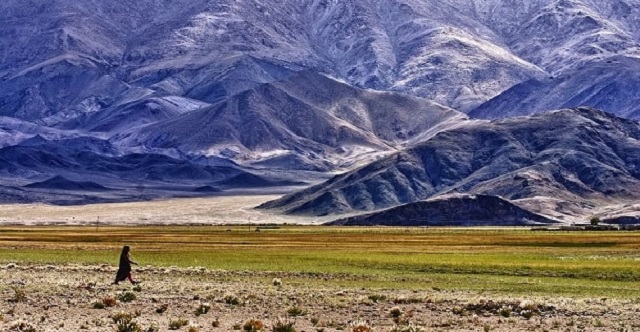 Ladakh is an ultimate fantasy of every traveler and why not? The vast stretch of this astonishing mountain desert is one of most beautiful places in India and the world. But can it be included in the list as a safe destination for a solo women traveler? Well, the expansive and deserted character of most of the areas may not sound very positive but warm hospitality of its people definitely makes it a secure site for single female travelers. The Ladakhi people are generous and large-hearted people, so much so that one can even live in their homes and they will treat you as a family member.
Furthermore, there is nothing like enjoying some of the most pristine, postcard perfect views with huge imposing, snow clad hills and virgin landscapes and perfect peaceful and serene ambience. This tranquility is further accentuated by presence of Buddhist monasteries and gompas with their fluttering flags and prayer wheels releasing the positive influence of mantras or incantations in the air.
The Ladakhi people are happy, mostly self-sufficient individuals and hence it's sweet and memorable experience to meet them. Ladakh is best acceseed in summers, otherwise almost all of the region gets closed due to bitter cold and heavy snowfall in winters, so plan your trip accordingly.
Mysore

Popularly known as the city of palaces, this amazing South Indian metropolis is the erstwhile capital of the Woodeyar rulers. Due to their great patronage to art and culture, the rich heritage of the city is clearly conspicuous. Mysore is believed to be quite a safe place for women. The warm and friendly locals make it a pretty charming place to be. It has quite an attractive historical character and buildings are architecturally amazing.
On the other hand, the city is also one of the center-points for the production of sandalwood, incense and premium silk, while solo women traveler can also relax with rejuvenating treatments in Yoga and Ayurveda centers. Moreover, Dashara (Navratri) festival is also quite an attraction in the city for which people from across far and wide come to enjoy and participate. Mysore enjoys quite a moderate climate. Hence it is never too hot or too cold to carry out an excursion to this beautiful city.
Andaman and Nicobar Islands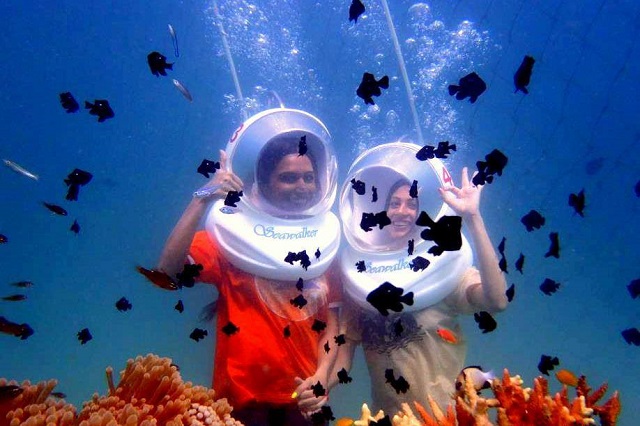 Although located far off from the mainland India and an unlikely place for women solo travelers, one will surprisingly find many women who have come alone to enjoy this exotic destination. The islands are unmistakably one of the best places to revel in the adventure sports. Scuba diving, snorkeling, water skiing, fishing, Aqua cycles, kayaking can be experienced relished to the full. There is no inadequacy of accommodation, which is available in range of different options.
Besides an array of amazing and exquisite delicacies including the rich diversity of sea food can be thoroughly relished.Those who want to truly savor the incredible isolation and exotic views will find the wonderful beaches with fine sand and blue and azure waters a great treat. Trekking is another popular adventure activity in which tourists can participate and enjoy. An amazing getaway, Andaman is one of best beach destinations in India.
Rishikesh

A small hill town on the foothills of Himalayas, Rishikesh is an excellent destination for all kinds of adventures and very much favorable for women only travelers. Almost the second name for rafting in India, there is no dearth of other thrilling sports with fox-flying, cliff jumping and bungee jumping etc. also popular with the tourists. Rishikesh also hosts a number of centers for rejuvenation and recreation with Yoga, meditation and other spiritual exercises to let the travelers enjoy a wonderful time. It is now almost identified as the "Yoga Capital of the World".
Camping at riverside with most exquisite views of rushing Ganges and high mountains with a cool and enjoyable weather is an unforgettable experience. Similar to Varanasi, there is also an incredible Ganga aarti in the evening which is worth attending and which fills the entire atmosphere with divine aura. The town remains busy with tourists, pilgrims, sadhus and other holy men and together it forms an amazing mood that worth not missing.
Ziro Valley

Although a lesser known tourist destination, Ziro valley is an incredible place enveloped in the hills of Andhra Pradesh. The valley is fast emerging to be one of the most beautiful places in India. The lush green vales, crisscrossing rivulets, raw and rustic habitats and expansive rice fields make it nothing short of a wonderland. One the best highlights of visiting the Ziro Valley is the opportunity to understand the cultures and lifestyles of local people, who love to decorate themselves with a distinct get up of tattoos and ornaments like nose plugs. Due to its astonishing landscapes, the valley has been enlisted in the tentative lists of UNESCO World Heritage sites.
The Aptanis, who inhabit the Ziro Valley are the largest ethnic groups of Eastern Himalayas who have their unique colorful culture wherein they celebrate numerous festivals, exhibit their complex handloom skills and their creativity in bamboo and cane crafts as well as their judicious use of natural resources. Since the place has an amazing, friendly population, it is one the best destinations for women solo travelers. There are few good hotels and lodges with basic facilities and warm staff makes the place a favored spot.
Mahabalipuram

The exotic site and astonishing structures of Mahabalipuram are one of the most popular getaways for people traveling to South India. At all times there is something special and unique to find and explore amongst the treasure trove of these architecturally beautiful masterpieces. Most of the structures at Mahabalipuram are temples. These were founded in 7th century by Pallava King Narsimhavarman, who was also called Mamalla, due to which the site is also known as Mamallapuram.
Mahabalipuram is located around 60 kilometers south from the city of Chennai and has been listed in the index of UNESCO World heritage Sites. It is also counted as one of the safest destination for women only travelers since people are receptive and open to accommodate women who travel alone. With the exception of the usual trouble from touts, women will find the place hospitable and cordial as well as quite safe to plan a solo trip.
Darjeeling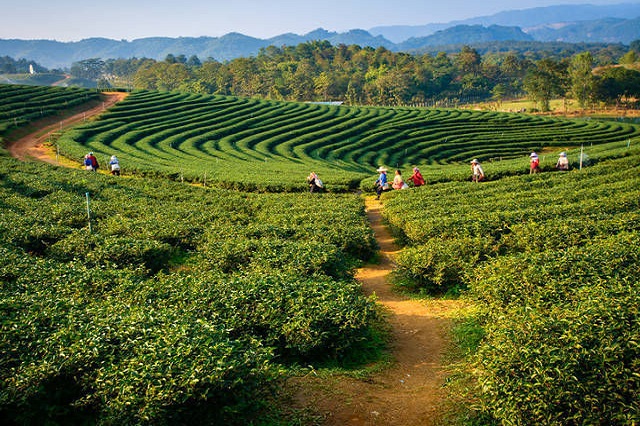 Surrounded by mighty Himalayas and hosting verdant tea garden with incredible picturesque views Darjeeling seems to be a chunk of heavenly landscape, just out of the misty dream. The breathtaking views of Kanchenjunga, Himalayan Zoological Park (the home of the exotic species of Red Panda), and the romantic ride of Himalayan Railways, amazing winding roads, street markets and tranquility of the Peace Pagoda are a tremendous allure of the site.
Darjeeling is one of the most popular destinations in West Bengal and is popular for its warm hosts and helpful people. This is the reason why it is considered a friendly place for solo women travelers. Colonial architecture, Buddhist monasteries, bustling streets with crowded eating joints and sights of steaming coffee everywhere is a great scene with charm of a quintessential hill station. The best time to visit Darjeeling is in autumn and spring but winters are especially cold here. Visit this beautiful place to soak in misty ambience of this amazing location.
Sangla
Nestled in the rich, panoramic district of Himachal Pradesh, Sangla is full of mesmerizing views and picturesque locations. The word Sangla in Tibetan means "Pass of Light" and the location has excellent climate throughout the year. Sangla is famous throughout India for its wonderful apple and cherry trees and pine nut orchards. Apart from this some exotic locations like the Kamru fort, Buddhist Monastery, Sangla Meadow and Tibetan Wood and Carving Center etc. are popular tourist spots. On the other hand, adventure travelers may enjoy trekking through its exquisite forested paths, rappelling, cross the valley on rope, relish in trout fishing or plan a trip to Sangla Village.
Sangla is counted as women friendly and secure place from a solo woman traveler's point of view. The accommodation options include several hotels and retreats that offer not only state of art luxury living alternatives but a great choice to spend comfortable and enjoyable vacation. Camping on the banks of Baspa RIver is one of the favorite activity for tourists descending here. Overall, a wonderful place to expend some peaceful holidays.
Read More: Places to Visit in Himachal Pradesh
Alleppey

Alappuzha or better known as Alleppy is a beautiful and exquisite destination, the hub of Kerala's excellent backwaters with an amazing transport and accommodation network of houseboats. Alleppey is widely acclaimed to be called the "Venice of the East". Its lush green surroundings, palm fringed canals, aesthetically pleasing lagoons, picture perfect lakesides and long sandy beaches are a great draw and too much a temptation to give it a miss. The canals are like the lifelines of Alleppey. The long array of boats, bridges, pathways and channels give this city an incredible setting, like just out of any dream.
The town has the credit of being a safe place for women. The place greets thousands of tourists every year and a significant number of them are solo women travelers. The best time to visit this astonishing labyrinth of canals is between September and March, when the weather is most conducive to relish its hypnotic charms. The endless panorama of verdant paddies, gigantic coconut trees, shining waters and warm and friendly culture makes it a must place to visit in Kerala.
Safety Tips
Avoid travelling alone at night. It is better to pay extra amount and choose safety than otherwise. Hire a porter at train stations and prefer to travel by first class for extra security.
Transition during travel is one of the most hectic times and the best way to avoid it is to plan as much as you can in advance. You can do this by doing extensive research on the bus, train or plane that you will take whilst the best option is always to buy your tickets well ahead of your schedule.
Make sure you have a place to go when you land at your destination. The best way to do this is to book the first night's accommodation ahead of time so that you don't have look out for a place if you reach at odd hours.
You can ensure more security at your hotel by checking whether any families or any other solo women travelers are also staying there. Check your room as soon as you arrive.
Try to reach your destination during day time so that you have enough time to change your hotel in case you don't like it.
Try to stay in public space as much as possible and avoid taking short cuts down the dark corners and alleys. Stay clear from shadows while walking.
Use your discretion as much as possible and don't rush into any decision or get pressurized from any stranger, vendor or a taxi driver. Dress suitably to avoid attention.
 Make sure to keep you cell phone charged at all times and always keep your closer friends and family in loop when departing or arriving at a destination.
Whenever you are in a cab or an autorickshaw, always pretend to be on phone or texting someone so that the driver assumes that you are expected at some place.
 Always walk with a confident demeanor.
 Don't accept any eatables or drink from any stranger.
 Don't hesitate to shout or call for help if threatened or attacked.
 Try to learn some self-defense techniques.
Related Post:
Is India safe for women to travel alone? 
Tips for Your First Solo Trip in India 
Travel Tips for Smart Luxury Travelers