The mystical charm of South India attracts millions of tourists from all around the globe to this fascinating land which offers an amazing concoction of diverse culture, varied landscapes, exotic wildlife, and rich cultural heritage.  Of the many ways available to explore the beauty of South India, a rail tour with the Golden Chariot is definitely one of the most opulent and unique ways to unravel the treasure trove of the South.
Characterized by modern amenities and traditional décor reminiscent of the days of yore, the train with its two weeklong journeys and a 14-day journey endeavors to bring you face to face with the vibrant south Indian Kaleidoscope.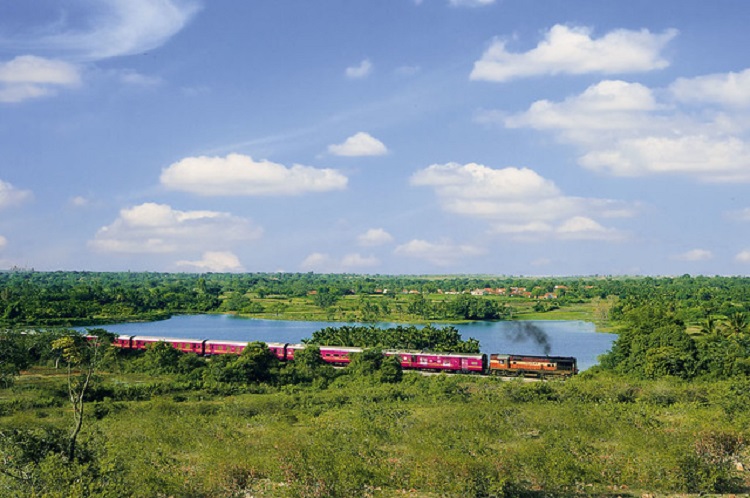 This Indian luxury train with its two itineraries – Pride of the South and Splendor of the South- takes guests on a whirlwind tour across various destinations in south India. Whereas Pride of the South familiarizes guests with some of the most spectacular destinations in Karnataka, the Splendor of the South encompasses major destinations of Tamil Nadu and Kerala. Besides these two weeklong itineraries, the train now offers a 14-day journey that combines both itineraries and provides the option of hopping in at any destination and hopping out after three consecutive days of the journey on board the Golden Chariot train.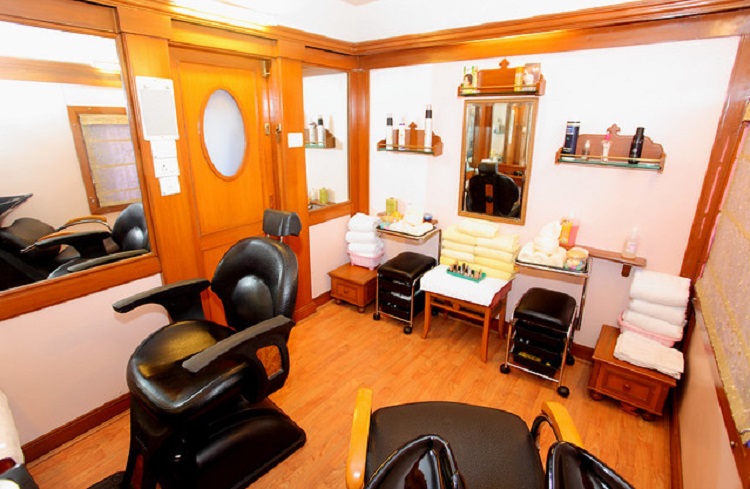 The Golden Chariot train is named after the famous chariot in Hampi and is operated by Karnataka State Tourism and Development Corporation in collaboration with the Indian railways. The Golden Chariot train exudes gold and purple hues and the logo of the train is a mythical animal with the head of an elephant and the body of a lion.
There are 13 guest carriages in the Golden Chariot which can accommodate 88 guests in all. The luxury train comes equipped with high-end amenities such as Wi-Fi internet, LCD television, DVD with satellite television which can be availed with the aid of money and technology, and intricately designed cabins reminiscent of the Hoysala and Mysore styles of architecture.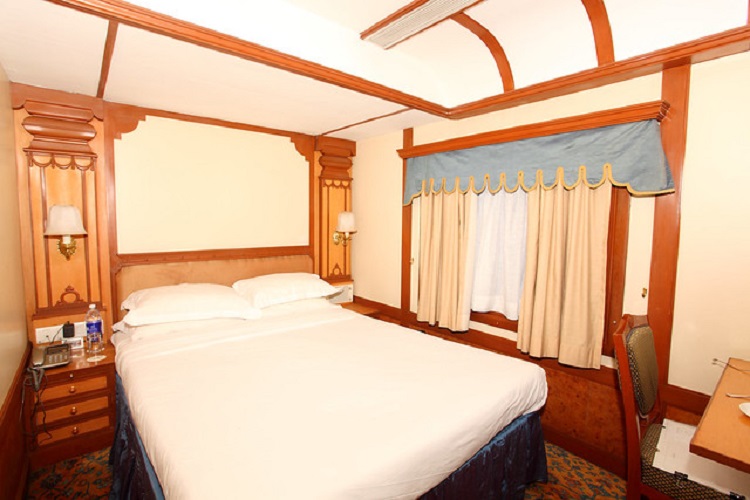 Considered one of the world's best luxury trains, the dining facilities on board the Golden Chariot are akin to a deluxe five-star hotel. The train has two plush restaurants, Nala and Ruchi, which offer an array of lip-smacking cuisines to tantalize the taste buds of the guests. Then there is a lounge bar Madira literally means the mythical drink of the gods and serves an assorted collection of international wines and spirits.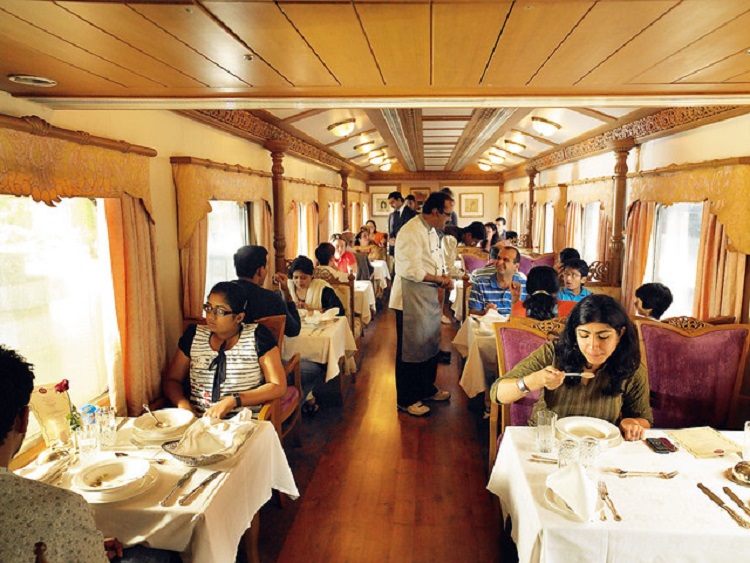 Besides dining facilities, the train also has a conference coach, gymnasium, and a rejuvenating spa previously unheard of on a luxury train. A luxury train journey on board the Golden Chariot does come for a price but the experience that you will gain is certainly priceless. To get a peek into the interiors of the train visit the Flickr photostream of the Indian Luxury Trains.