For all these cultural and geographical diversities, India is counted among the best tourist places in the world. Thus, exploring the rich heritage of the country, and riding on one of the luxury trains could be the best lifetime experience for a person.
Even in this technically advanced era, rail services are intensely related with the day-to-day life of every Indian. To present the royal and cultural facet of India, the Indian Railways, state tourism departments, and some private players has reinvented the art of opulent and elegant train traveling in the country.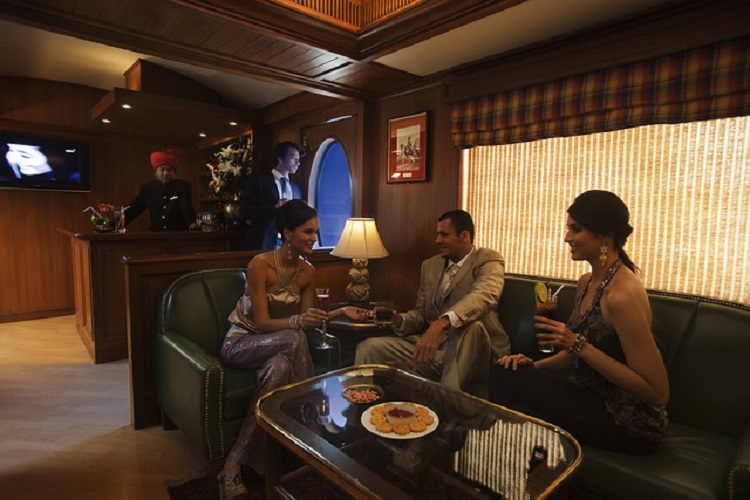 India is such a place that unfolds new wonders to its visitors every time they come to explore it. It might be stereotyped as an abode of the snake charmers, but it still bears the crown of 'unity in diversity. One can witness different shades of life in every corner of the country.
From the cloud-kissing mountain range to azure deep oceans, from wild dense forest to the far spanning desert land, everything has found a place in this magnificent country.
One can choose from a variety of 6 luxury trains to explore the incredible India diversity that including the Palace on Wheels – India's first luxury train – and the Maharajas Express among others while planning their trip to the distant parts of the country.
Each of these trains is designed keeping in mind the luxury requirements of the travelers as well as their security concerns.
Special emphasis has been given to the décor and services of these luxury trains so that every explorer can enjoy a cozy journey. A separate dining zone with a royal look, spacious living room, health spa, and gym are just a few of the many facilities that one can enjoy while traveling in these luxury trains.
These 6 trains cover a different part of the country from the North to the South and from East to the West.
Travel is not only for the sake of enjoying a few days in a new place, it also unfolds many informative chapters about the culture, people, and history of the place that you visit.
These luxury trains were conceptualized to present before the visitors a picture of the royal lifestyle of the ancient Indian rulers as well as to offer them a peek into the real essence of India.