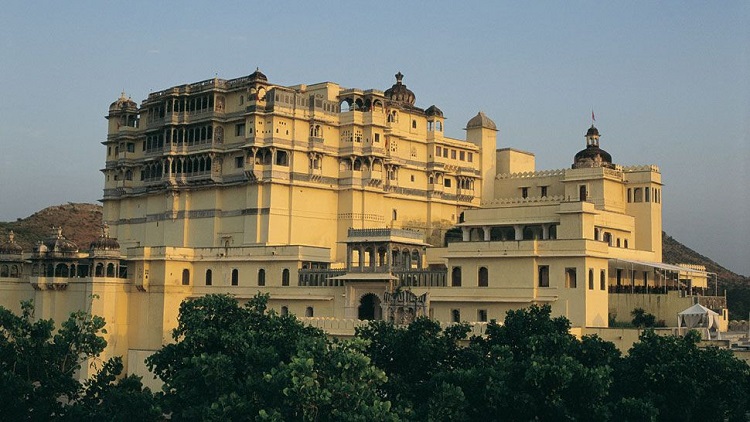 A seamless fusion of past with presents brought to life the spectacular heritage property Devigarh, a palace converted into boutique hotel, restored after years of painstaking efforts. Dubbed as "more than beautiful, it is inspiring" in leading luxury travel site Frommers',  Devigarh Resort fuses traditional Rajasthani aesthetics with minimalist modern.
Devigarh Resort is located on between city of lakes Udaipur and Nathdwara which houses the famous temple of Shrinathji. Devigarh Resort was built in the principality of Delwara which was bestowed to Raja Sajja Sing by the legendary Rajput King of Udaipur Maharana Pratap Singh after the epic battle of Haldighati which took place between Mughal Emperor Akbar and Maharana Pratap.
Set amidst the foothills of undulating Aravalis, this 18thcentury seven storey resort is a work of art. This heritage hotel in Rajasthan has a total of 39 suites which include Devigarh suite, Aravali suite, Palace suite and Garden Suite. The design of this hotel extensively used local marble and precious stones as embellishment. The contemporary design with motifs reminiscent of a bygone era of Rajput splendor showcases spectacular Rajputana heritage.
In 1984, the crumbling Devigarh Palace was acquired by the wealthy Poddar family, industrialist family in Sekhawati region and a massive restoration spanning over 15 years and employing 750 people took place to turn it into an exquisite boutique hotel. Mumbai based architect and designer Rajiv Saini is accredited with turning Devigarh Resort into a modern work of art blending Rajput motifs with minimalistic design patterns.
Devigarh Suite is the most opulent and refined accommodation option spreading over 1200 sqaure feet. As if state of the art amenities and exquisite design patterns of semi-precious stones were not enough, black marble pool, private sun deck and Jacuzzi add to the royal aura of this presidential suite.
Then there is Aravali Suites spread over 810 square feet, Palace Suite spread over 721 square feet and Garden Suite spread over 510 feet, each of them characterized with a distinct motif and ornamented with semi-precious stones, lapis lazuli, jasper and malachite etc add to the elegance of the interiors décor of the resort.
On dining front, Devigarh serves cuisines to suit the needs of global clientele that it serves. Authentic flavors and fresh ingredients are used by skilled chefs to serve gourmet dining to the guests. There are in-house restaurants, special venues and in-room dining to suite the need of guets staying at Devigarh Resort. A well stocked bar serves finest labels of wine, spirits and liquors along with spirits stirred with pomegranate juice and jasmine syrup.
Conference and event facilities as well as weddings are also arranged in Devigarh Resort in Udaipur, Rajasthan. This boutique hotel is known to have hosted global celebrities such as Arun Nayar and Liz Hurley, Amitabh Bacchan and Ambani Brothers among others. And if there's more relaxation you are looking for, then a rejuvenating spa with an array of Ayurvedic massages and therapies lets you relax in the royal and serene ambience of Devigarh. Lebua Spa by L'Occitane housed in Devigarh Resort offers 5 treatment rooms, 1 cabana, steam, sauna, Jacuzzi and gymnasium to offer ample opportunity to relax and rejuvenate.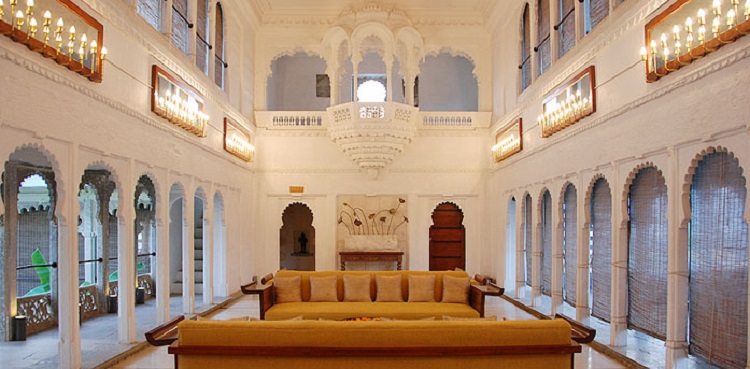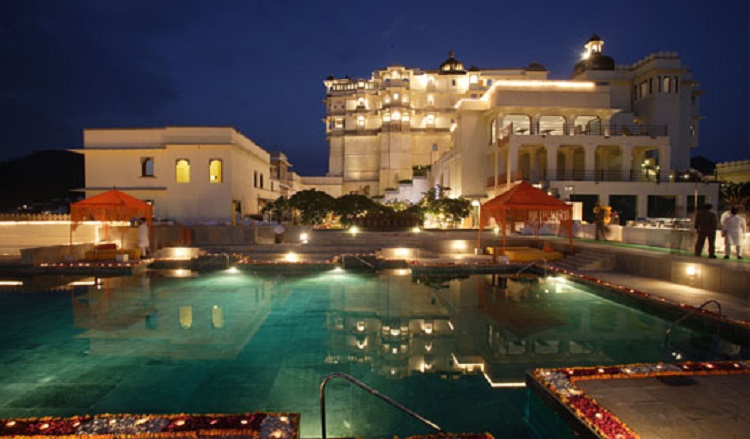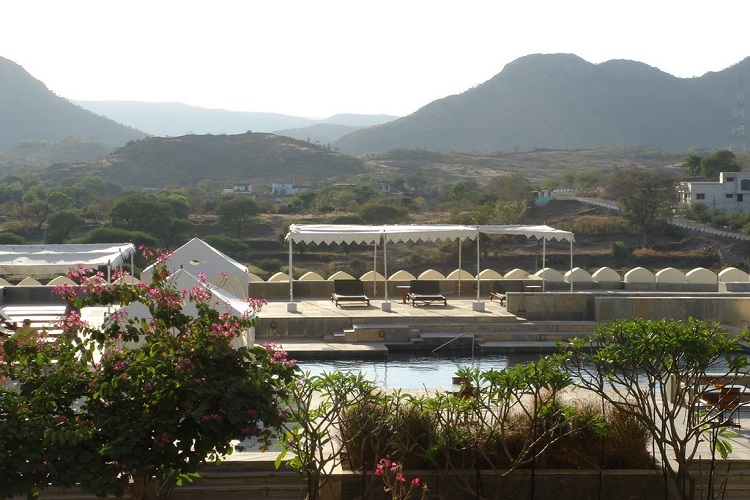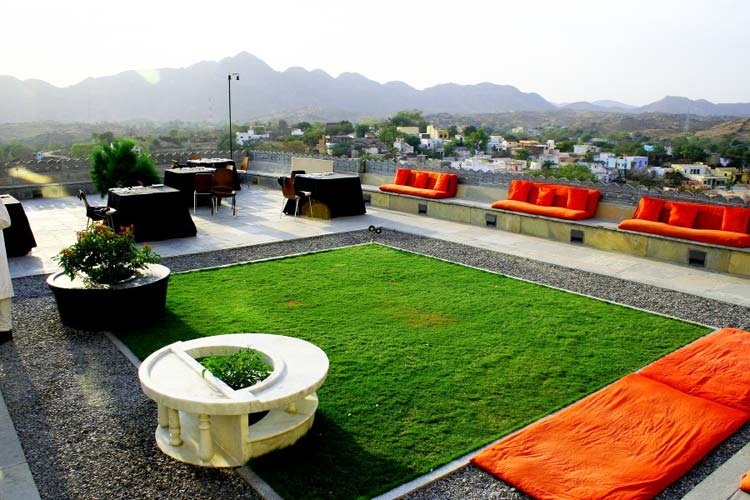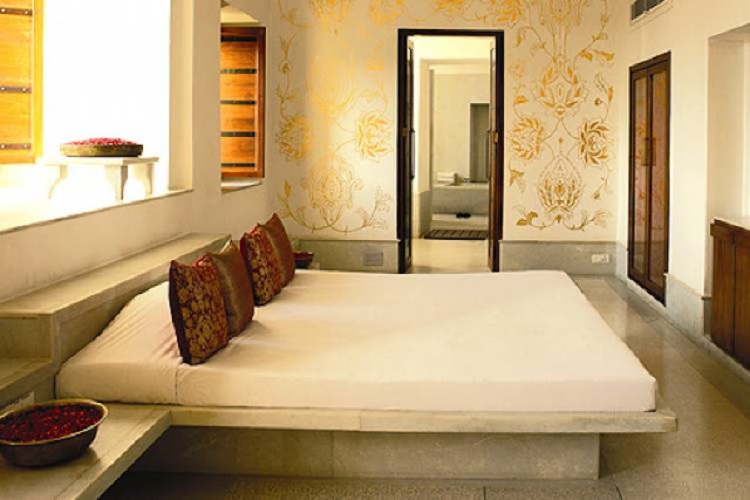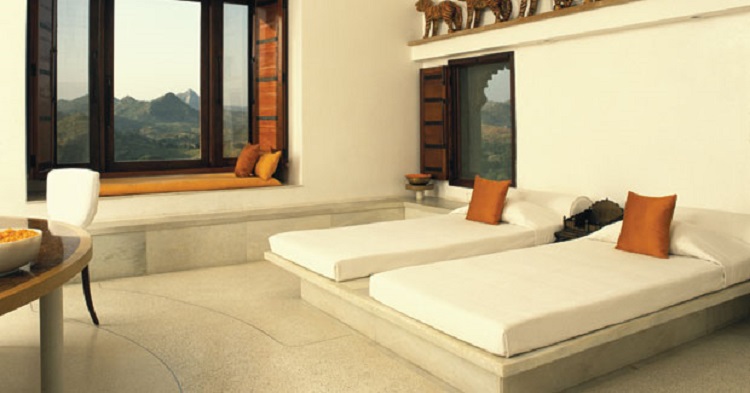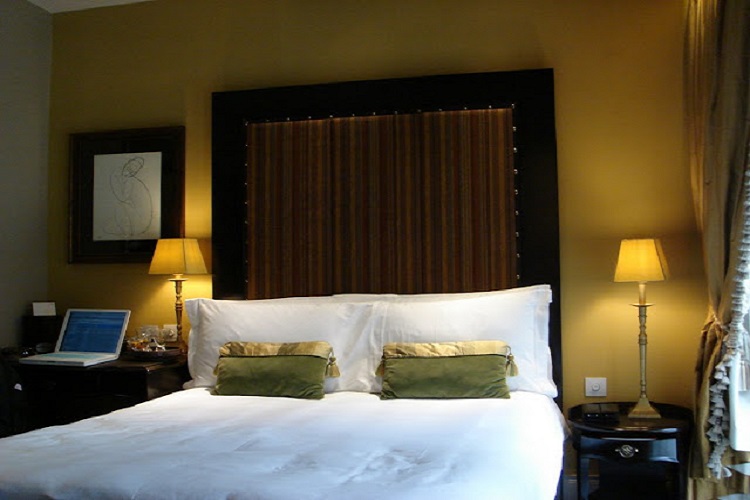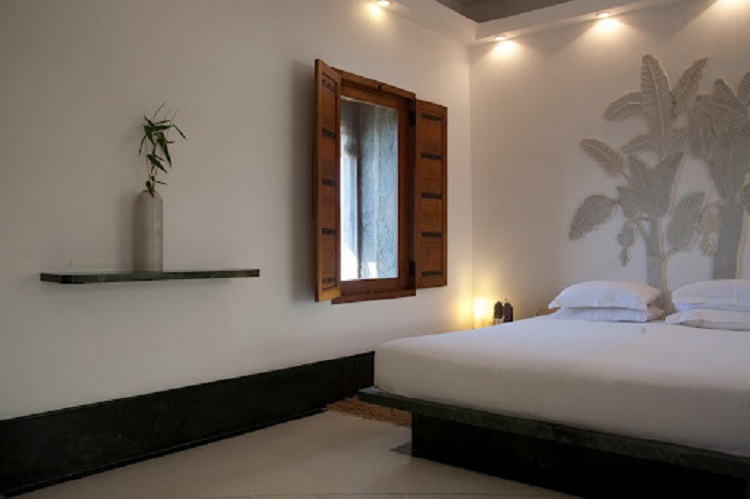 Related Post:
Best Luxury Hotels in Udaipur
Top 15 Tourist Attractions in Udaipur