Most of the top hill stations in India were established by the European colonists who looked for milder salubrious weather conditions they were used to back home to find respite from the scorching summer in India.
Today, these hill towns spread across India are some of the top tourist places to travel to in India in summer and they are also very popular for places to go for a honeymoon in India. Mentioned below – in no particular order – are some of the best hill stations in India to plan your summer escape.
Best Hill Stations in India
Shimla: Queen of the Hills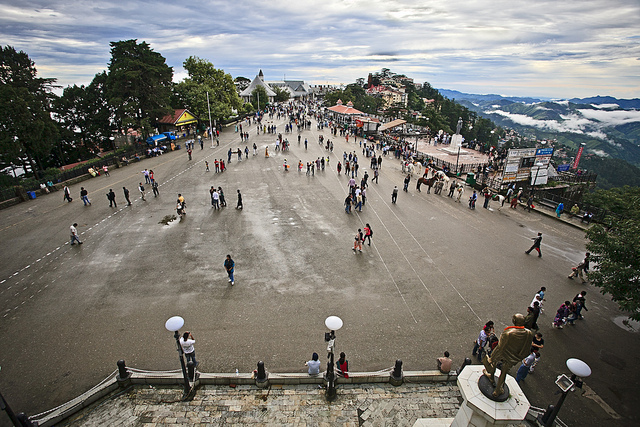 Gone are the days of the British Raj but its echoes could be still found in Shimla. Located deep in the foothills of the Himalayas, Shimla, located at an altitude of 2159 meters (7000 feet approx.), is one of the most popular hill resorts in India. The entire city is strung across a single ridge with sharp hillsides surrounded by pine deodar, oak, and rhododendron forests stretched out in all directions.
It is the long winding main street called Mall where most of the action takes place in Shimla. The town is renowned for a host of splendid colonial edifices and quaint cottages with characteristic Victorian architecture.
Charming walks along the Ridge and the Mall Road are the most popular activities. The city also offers a variety of shopping and entertainment activities all stretched across and connected with the arterial Mall road where thankfully vehicles are not allowed to enter
Main Attractions:  Arki Fort, Gaiety Heritage Cultural Complex, Scandal Point, Viceregal Lodge, Jakhoo Temple, and Christ Church.
Luxe Recommendation
Splurge with a stay in Oberoi Cecil, one of the finest heritage hotels in India, or have a luxurious honeymoon at the Wildflower Hall which we have covered previously in our article on luxury in the lap of the Himalayas.
[Browse through Shimla Packages to Plan your Trip]
Related posts:
Top 10 Places to visit in Himachal Pradesh.
Best Ideas for Romantic Vacations in India
Ooty: The Jewel of Nilgiri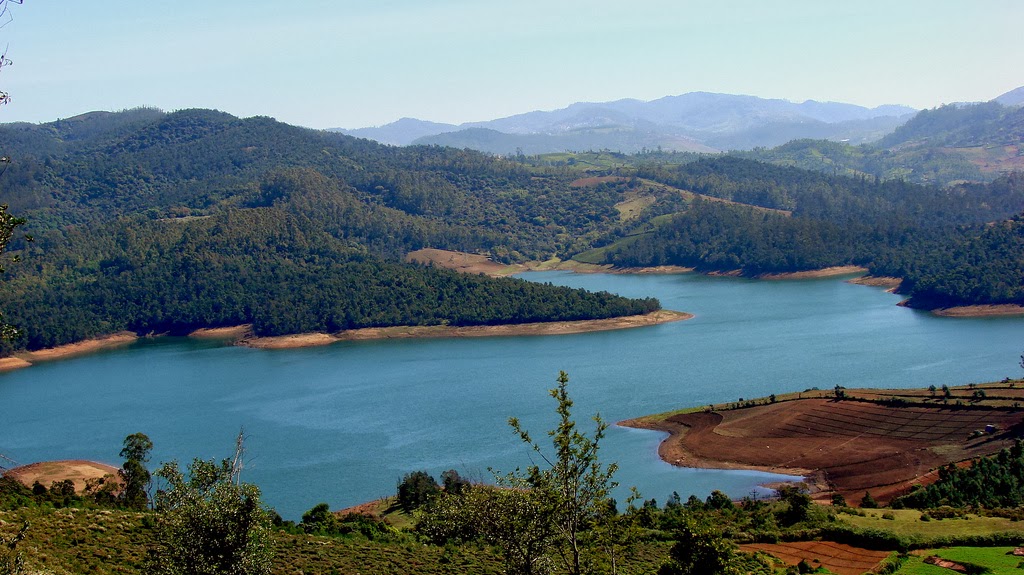 Established as the summer capital of Madras by the British, Ooty is a bustling hill station in the Nilgiri Mountain Range in Tamil Nadu. Although the heart of this hill town is crowded and is not that good shape due to a spurt in tourism, the treasures of Ooty are located deep inside and on remote corners. Well, manicured parks & gardens, temples, sunset points, Raj-era Bungalows, and verdant surroundings dotted with pines and moss are Ooty's charm.
For a charismatic experience, hitch a ride on the Nilgiri Mountain Railways, yet another World Heritage "toy train" that meanders through the awe-inspiring scenery of the Nilgiri Mountain. The best time to visit this hill station is from October till March.
Main Attractions in Ooty: Avalanche Valley, Dolphin's Nose, Lamb's Rock, Rose Gardens, Kalhatti Falls, Doddabetta Peak, Nilgiri Mountain Railways, Botanical Gardens, Emerald Lake.
[Browse through our collection of Ooty tour packages]
Related Posts:
Top 30 Things to Do in Ooty
Best Luxury Hotels in Ooty
Best Hill Stations in South India for Honeymoon
Where to go in South India for Summer Holidays
Darjeeling: Lure of Black Tea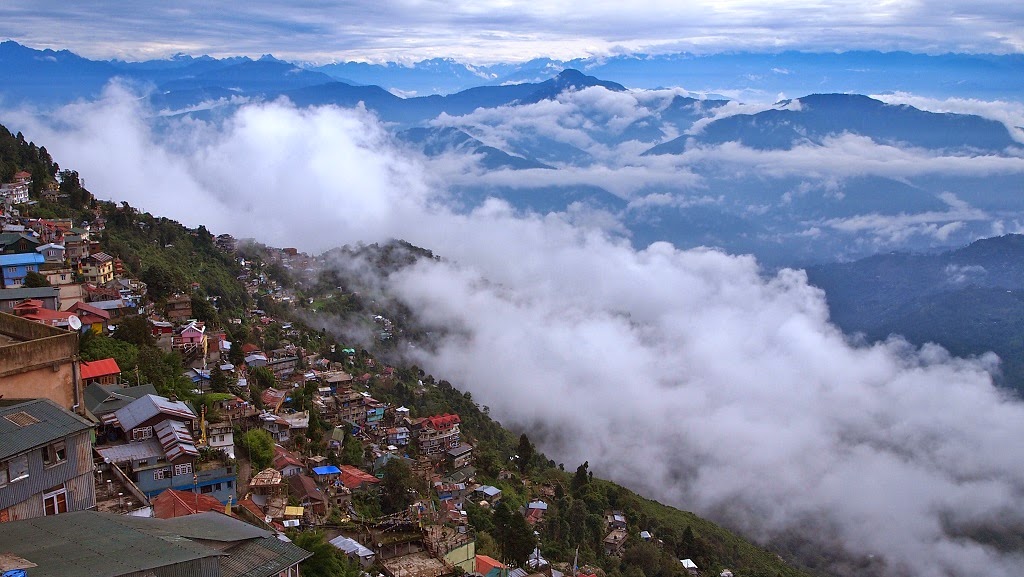 The World Heritage Darjeeling Mountain Railways stands out when we think of this charming hill station in North India. Darjeeling's yet another name to fame are the world-class tea plantations.
Perched on a mountain ridge at the elevation of 6, 710 feet with awe-inspiring views of the Himalayan Peaks and verdant tea estates, Darjeeling is soothing to the eyes, refreshing for the mind, and uplifting for the soul.
Things to do in Darjeeling could range from visits to monasteries, parks, historical places, and tea estates to a ride on the "toy train." The best time to visit this hill town is from November till January. For a luxury experience and tea walks, stay at Glenburn Tea Estate surrounded by an emerald tea plantation and awesome views of the Kangchenjunga peak of Himalaya.
Major Attractions in Darjeeling: Tiger Hill, Batasia Loop, Bhutia Busty Monastery, Padmaja Naidu Himalayan Zoological Park, Peace Pagoda, Darjeeling Himalayan Railways.
[Plan your trip with our collection of Darjeeling Tour Packages]
Mount Abu: Oasis in the Desert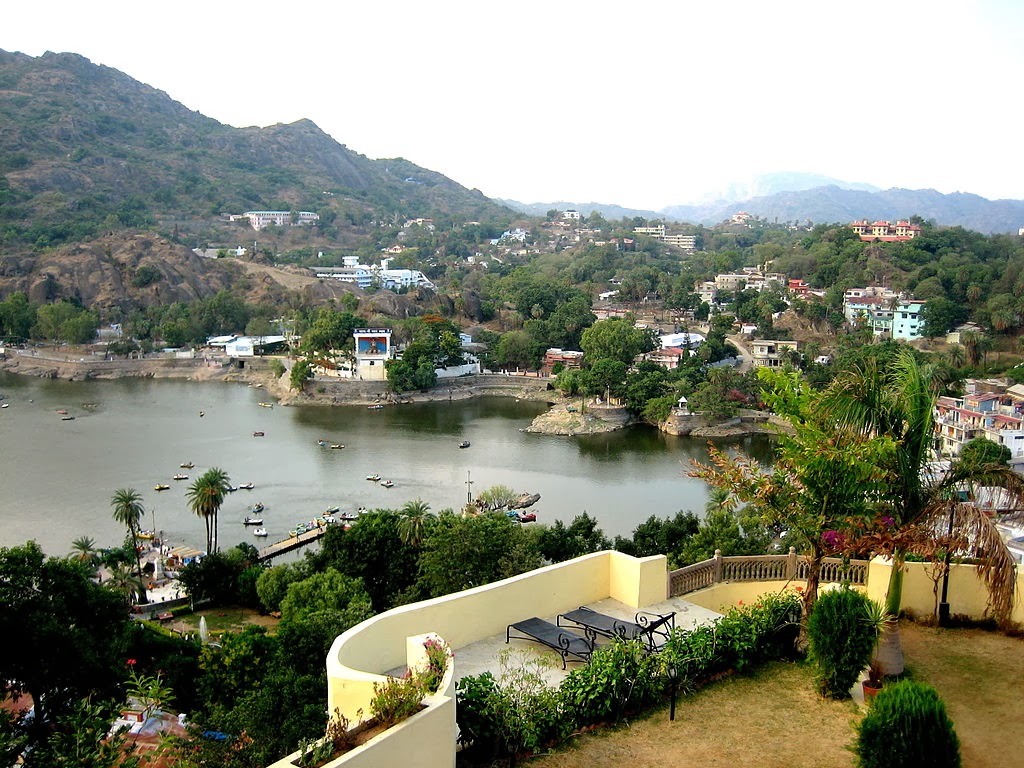 A haven in the desert kingdom of Rajasthan, Mount Abu with its verdant setting, salubrious weather, and various lakes & waterfalls is unlike anywhere else in the state. Perched on the Aravali Hill Range at an altitude of 1164 meters, Mount Abu is home to more than 80 Jain and Hindu temples and shrines with the Jain Temples at Delwara attracting the lion's share of tourists.
The best time to visit this hill station is September and April as the peak tourist season starts from October to November and again from May to Mid June.
Attractions in Mount Abu: Dilwara Jain Temples, Guru Shikhar, Nakki Lake, Wildlife Sanctuary, Trevor's Tank, Toad Rock, Abu Road.
[Plan your trip with our collection of Mount Abu tour packages]
Also Read
Top Tourist Places in Rajasthan
20 Most Spectacular Places for Sunrise and Sunsets in India
Lonavala: A Walk above the Clouds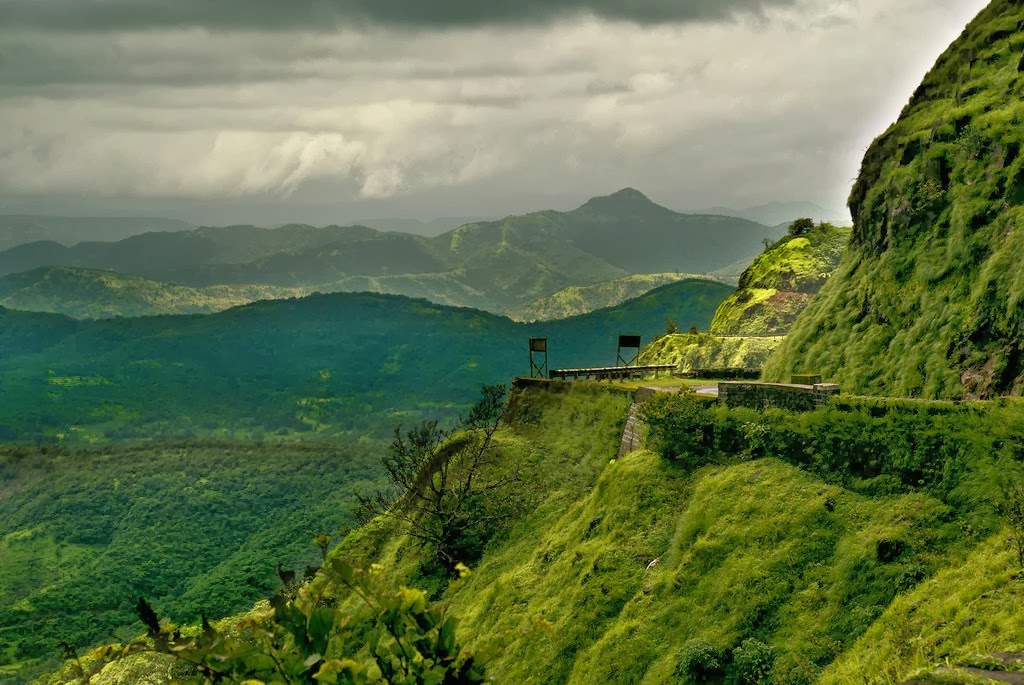 This charming hill station near Mumbai and Pune is a verdant delight. Here you literally walk on the clouds as they soar beneath you, embark on nature walks and hikes and there are places of historical interest too. This hill station in India is best visited in July and August upon the arrival of the monsoon making it one of the top places to visit in India during the monsoon.
If you are interested in hot air balloon rides or paragliding, you should head to Lonavala where these activities could be availed of.
Attractions in Lonavala: Lonavala Lake, Karla Cave, Lohagad Fort, Nagphani, Bhushi Dam, Lonavala Lake, Visapur Fort
[Plan you trip with our Lovavala tour packages]
Almora: The Verdant Kumaon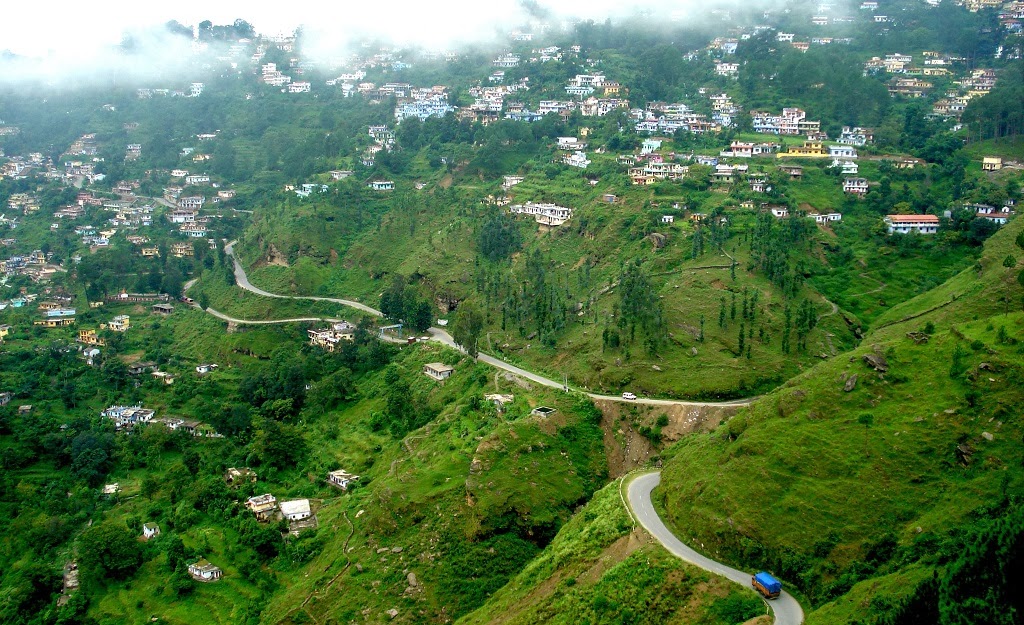 This is a gem of a place nestled in the Kumaon Himalayas in Uttarakhand. Relatively unexplored and less popular among tourists – and that is where its allure lies – Almora has offered rejuvenating and inspiring refue to the likes of Rabindra Nath Tagore and Swami Vivekanand who sought the sanctuary of this picturesque place.
Perched on a horse shoe-shaped hill at an elevation of 1682 meters, Almora is a place where you go to do nothing and seek bliss and inspiration through communion with nature. It is one of the finest weekend getaways from Delhi. The best time to visit this hill station is from April till November. Almora could also be visited in monsoon to enjoy the gentle thrum of rain and the lush surroundings.
Related Post:
Best Places to Visit in Uttarakhand
Places to visit in India in July
Matheran: The Pristine Beauty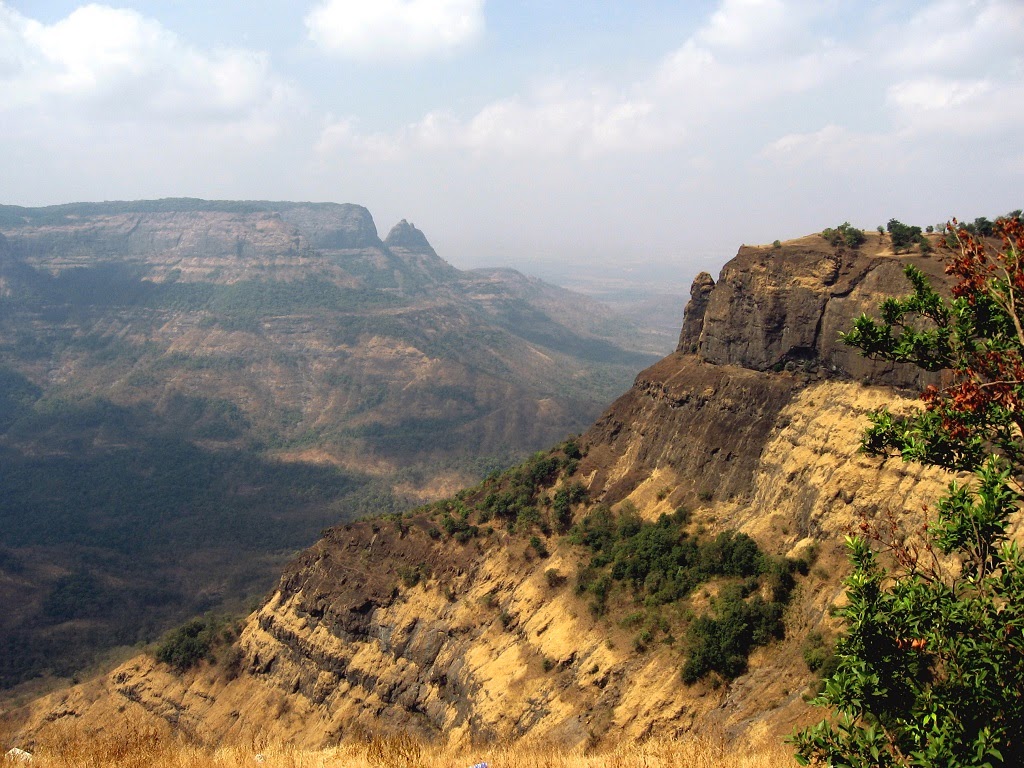 Matheran is one of the rare hill stations in India where vehicles are entirely banned from entering. This move has worked wonders to keep this hill station in Maharashtra – one of the sought-after weekend getaways from Mumbai and Pune – maintain its pristine settings.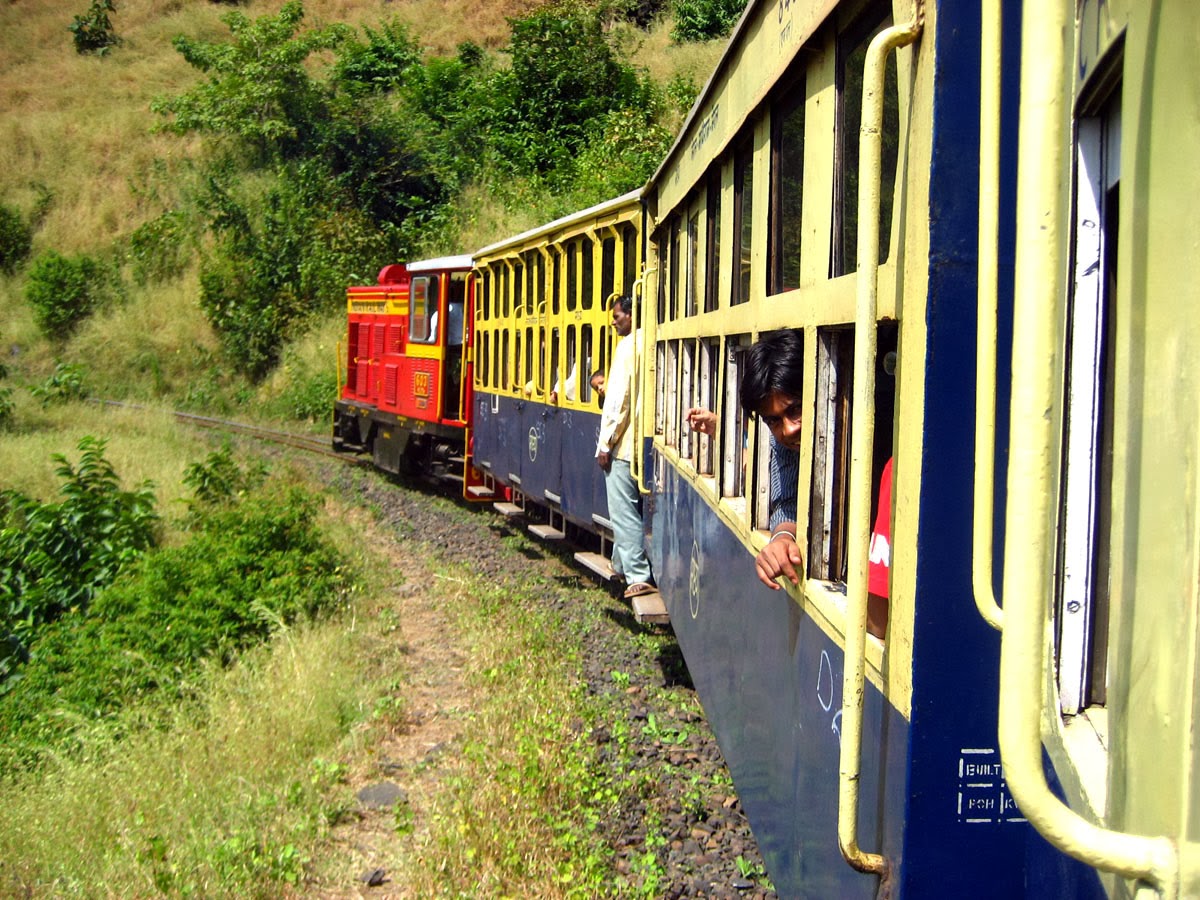 One could reach this hill station through narrow gauge Matheran Railways and a pony ride is also available. The best time to visit Matheran is September but this hill station could be visited throughout the year.
McLeodganj: The Mini Tibet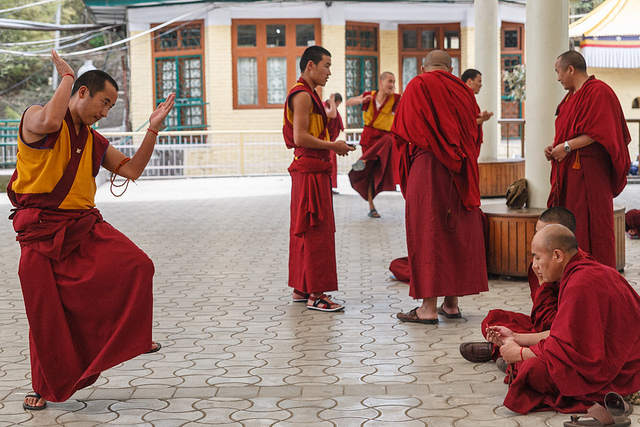 The seat of the Tibetan Government in Exile, McLeodganj in Himachal is a pastoral delight. Perched on a horseshoe-shaped ridge in the Dauladhar Range of Himalayas, McLeodganj is where many world and culture co-exist. Right from the Tibetan, to the British who stayed back and the modern hippies and global nomads, in this bustling town you are in a truly global village.
With a range of activities like meditation, volunteering, and nature walks to an array of easy and moderate trekking trails in the Himalayas, McLeodganj in Himachal Pradesh is one of the top hill stations to visit in India. Being closer to Delhi, McLeodganj is a popular weekend getaway from Delhi and is also preferred by hikers. Best time to visit McLeodganj is May and June. It is better avoided during monsoon and could be visited from October till the next monsoon.
Attractions in McLeodganj: Dal Lake, Bhagsunath Temple, Tsuglagkhang Temple, Bhagsu Falls, The Tibet Museum, Namgyaima Stupa, Tsechokling Gompa
[Browse through our collection of Dharamsala tour packages]
Binsar: Romance of the Nature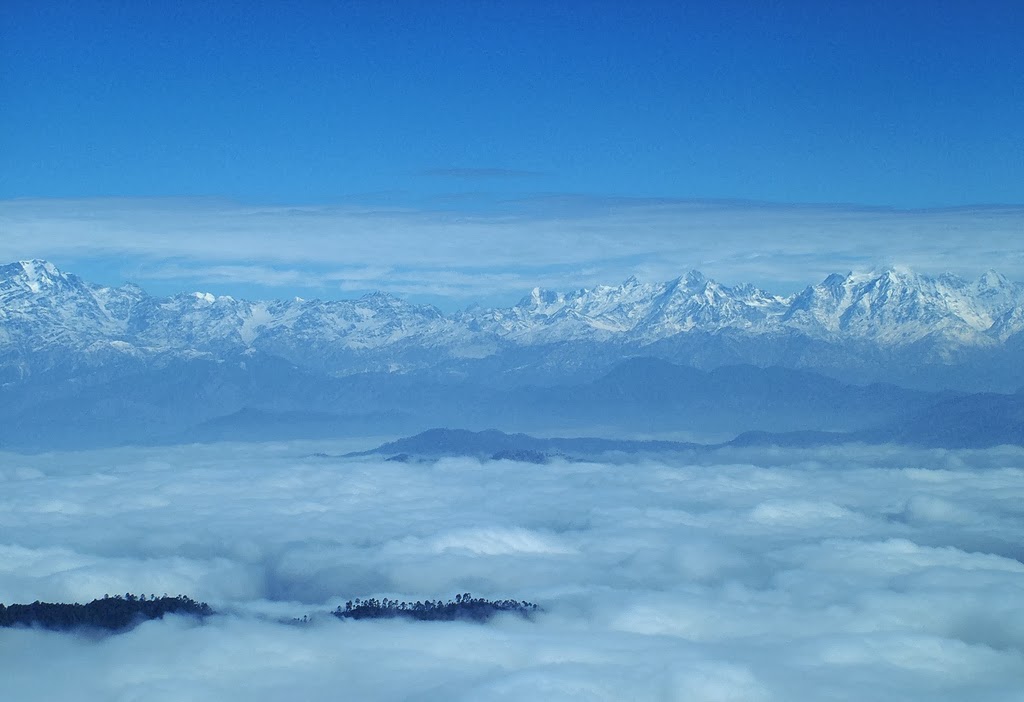 Charming hill stations shrouded in pine forests and hemmed in by mighty Himalayan peaks, Binsar is your ticket to bliss. Almost cut off from civilization (as soon as you enter Binsar Wildlife Reserve), Binsar is an ideal place for nature walks, birdwatching, and doing nothing. It is also favored by artists and writers as they come seeking inspiration of the hills.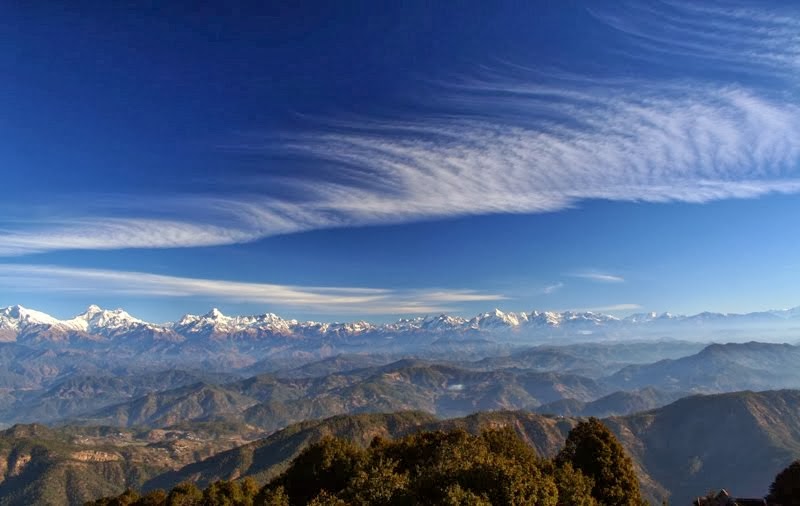 But the activity that tops the chart of things to do in Binsar is to behold the 360 kilometers panoramic view of the Himalayan peaks from the "Zero Point". The best time to visit this hill station is in summer although it could be visited throughout the year except during monsoon.
[Plan your trip with our Binsar tour packages]
Gangtok: The North East Delight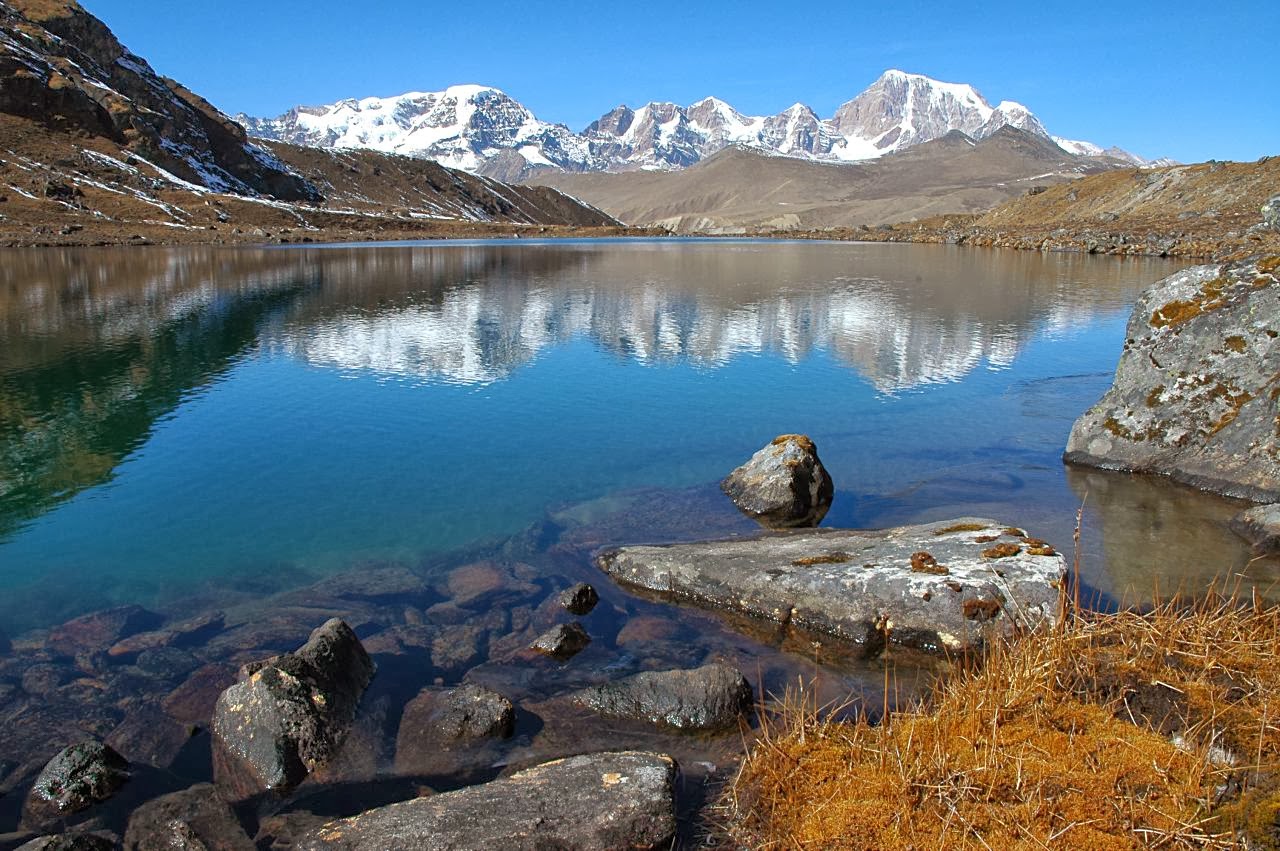 Located in the Indian state of Sikkim, Gangtok is a serene and captivating hill station famous for its charming valleys and majestic monasteries. It is a bustling and friendly hill station which is flocked by tourists from all around the world.
The hill town is quite popular with trekking enthusiasts. Some popular tourist places in Gangtok include Flower Show, Banjhakri Hills, Tashi View Point, Tsongmo Lake, and Rumtek Monastery.
[Browse through our collection of Gangtok tour packages to plan your trip]
Related Post:
Top Places to visit in North East India
Top Places for Summer Holidays in India
Ideas for Family Holidays in India
Kodaikanal: Back to the Nature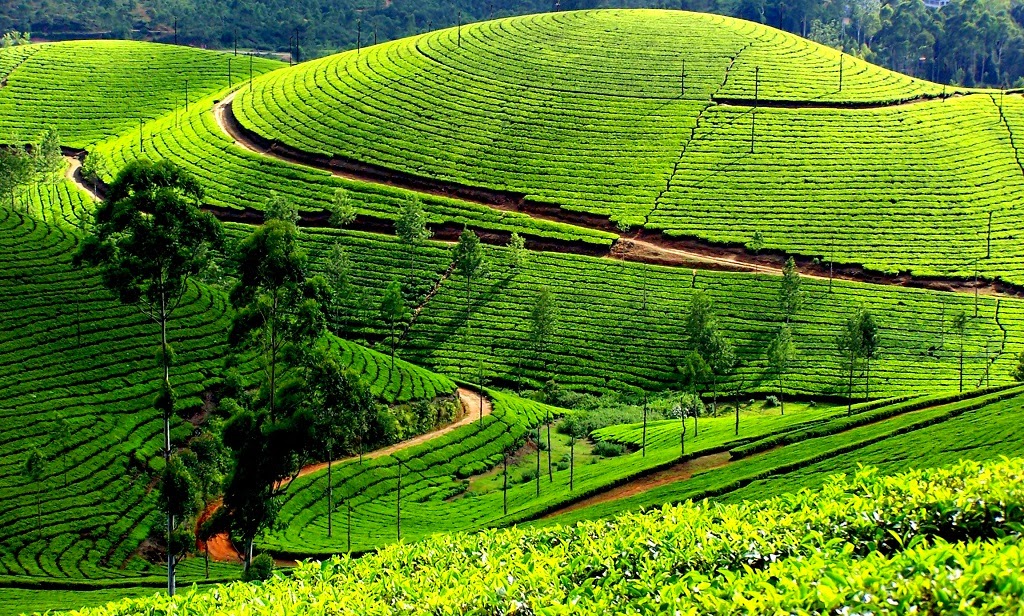 One of the finest hill stations of Tamil Nadu, Kodaikanal is located in the Palani hill range in the southern part of India. It is located at a height of 7,200 square feet above sea level and offers picturesque views of the Western Ghats. It is encompassed by enchanting waterfalls, beautiful lakes, and several other attractions.
Tourist Attractions in Kodaikanal: Kodai Lake, Green Valley View, Silent Valley View, Guna Caves and Pine Forest.
Also Read:
Top 30 Places to Visit in India in Winter
Shillong: The Road Less Travelled
The capital city of Meghalaya, Shillong is a hill town perched at a height of 1496 meters above sea level. It was the capital of Assam before the separate state of Assam was formed in 1974. It has a very cool climate throughout the year.
Tourist Attractions in Shillong: Umiam Lake, Botanical Garden, Ward's Lake, Elephant Waterfalls, Spread Eagle Falls, Mawlynnong Village, Mawphlang Sacred Forest.
[Browse through our collection of Shillong packages to plan your trip]
Munnar: Of Teas and Twists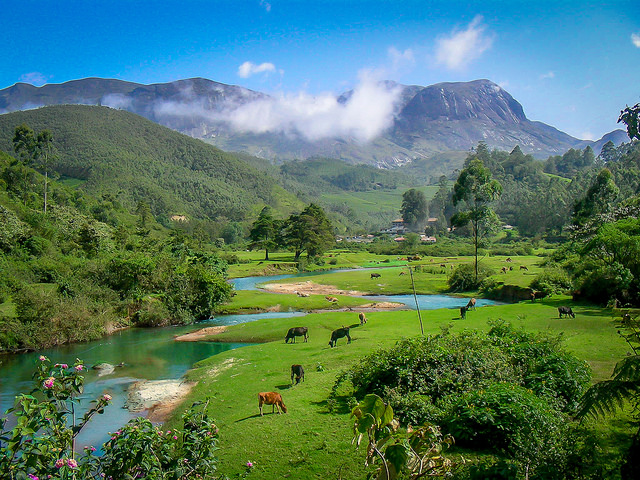 Located at the confluence of three mountain valleys- Mudrapuzha, Nallathani, Kundala-Munnar is one of the enchanting hill stations in Kerala. Cascading mountain streams, cardamom hills, total expansive tea plants, enchanting valleys, wooded & grass hills are counted amongst the major attractions in Munnar.
Attractions in Munnar: Eravikulam National Park, Mattupetty Dam, Attukal Waterfalls, Devikulam, Kolukkumalai Tea Estate, Anamudi Peak.
[Browse through our collection of Munnar tour packages to plan your trip]
 Related Posts:
Top 16 Things to do in Munnar
Best Hill Stations in South India for Honeymoon
Top tourist places to visit in Kerala
Nainital: The Lakes and Hills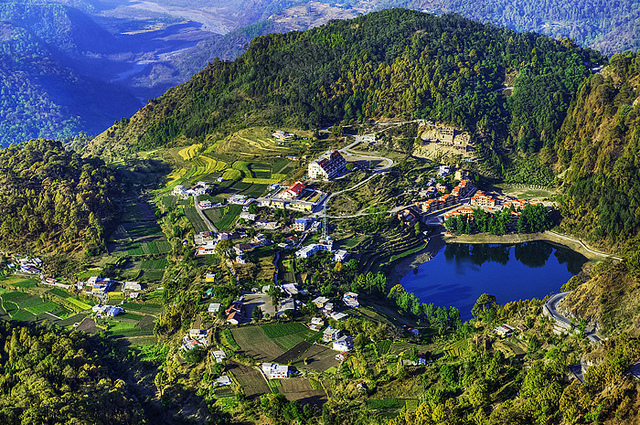 One of the best tourist places in India, Nainital is well-known for its picturesque beauty, enchanting lakes and green hills. There are several mountain peaks and prehistoric temples which offer amazing views of the mountains in the backdrop. Some popular places here include China Peak, Tiffin Top, and Naini Lake.
Close to Nainital are two fine and less touristy hill towns of Bhimtal and Naukuchiatal which are also worth the visit for their charming lake and verdant flora. For bird-watching enthusiasts, Naukuchiatal is one of the good weekend getaways from Delhi.
Attractions in Nainital: Nainital Lake, Naini Peak, Tiffin Top, Snow View, Pt. G.B. Pant High Altitude Zoo, Gurney House, Sattal, Naini Devi Temple, Ghorakhal
[Browse through our collection of Nainital packages to plan your trip]
 Araku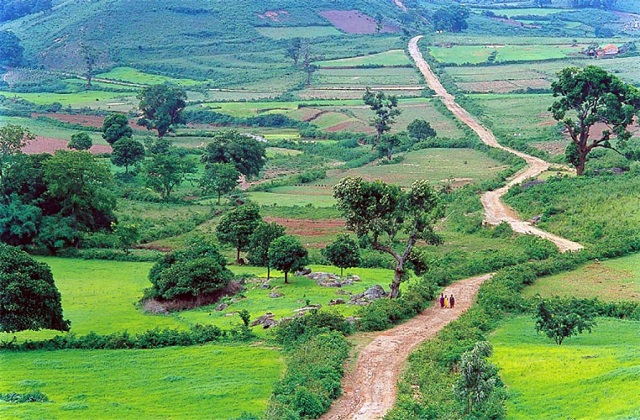 If you are looking to get away from the humid heat of the South, Araku in Andhra Pradesh with its scenic setting, salubrious weather and breathtaking landscape is one of the ideal places to escape to. Located at an altitude of 1300 meters and spread across 36 kilometers, Araku is an ideal getaway for adventure enthusiasts, family vacationers as well as those looking for a romantic holiday in hills. The drive to Araku passes through 40 tunnels and a number of bridges and the 4500 feet ascent and then rolling ride down the valley descending up to 3000 feet is considered one of the finest drives in Southern India.
Attractions in Araku: Tyda Park, Borra Caves, Ananthagiri, Gosthani River, Tribal Museum, Coffee Plantations, Katiki waterfalls, Dumbriguda Waterfalls, Bheemili Beach, Chaparai Waterfalls.
How is Araku Valley in Summer
Despite being a hill station, Araku could get quite hot during summer with the highest recorded temperature as high as 45°C. March to mid-June is quite hot and should be avoided if you are looking for a cool summer holiday destination.
The best time to visit Araku Valley is from October till March as the cool climate makes it ideal for sightseeing activities and enjoying the natural surroundings.
How to Reach Araku
By Air: Vishakhapatnam is where the nearest airport to Araku is located which is approximately 112 Km away.
By Rail: One could reach Araku by rail from Visakhapatnam. There is a train that runs daily from which leaves Vizag early in the morning and takes approx. 6 hours to reach Araku.
By Road: Araku is well connected by road and several APSRTC buses ply regularly between several destinations to Araku.
Aru Valley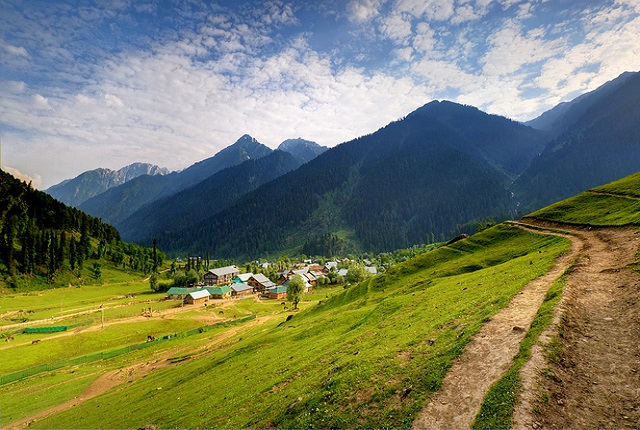 Located at an elevation of 2,424 meters, Aru Valley in Kashmir is best visited for its tranquil and verdant surroundings. Nearby lakes, a view of the towering Himalayas, and lush meadows add to the romance of Aru Valley. In fact, Aru Valley together with Srinagar, Gulmarg, and Pahalgam is one of the popular honeymoon destinations in Kashmir. It is also a favored destination of trekkers and adventure enthusiasts as it serves as the base for Kolahoi Glacier and Tarsar Marsar lake.
Popular Attractions in Aru Valley
Trout fishing in Lidder River, trekking, hiking, horse riding, sightseeing, and photography.
How is Aru Valley in Summer
Summer in Aru Valley is pleasantly warm making it one of the fine places for summer holidays. The temperature in summer varies from 11°C to 25°C and it is also considered the best time to visit Aru Valley.
How to reach Aru Valley
Aru is located 12 kilometers from Pahalgam which is a major tourist center connected only by road as rail lines are not operational in Kashmir yet. The nearest airport is Srinagar.
Auli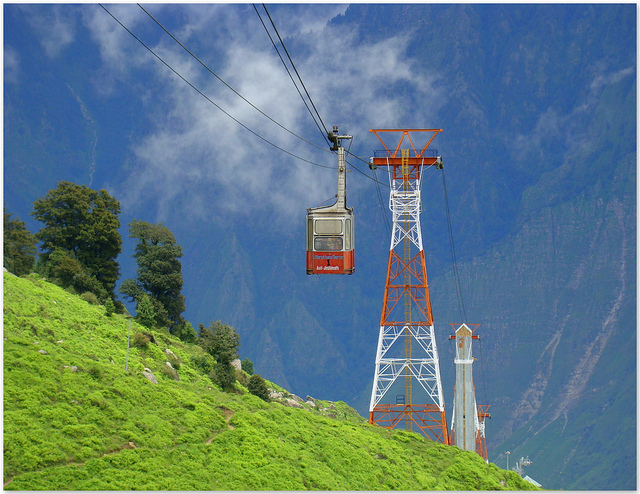 One of the finest ski destinations in India, Auli is renowned for its lush meadows dotted with oak and dense coniferous forests and spectacular views of Himalayan peaks like Nanda Devi, Mana Paravat and Kamat. During summers Auli serves as the base of several Himalan treks that include Col Auden trek and Valley of Flower and Hemkund Trek. Auli is also home to the largest ropeway ride in Asia.
Attractions in Auli
Cable ride, Vishnu Prayag, Artificial Lake, Gurso Bugyal, Chattrakund, Kwani Bugyal, Hot Spring Point and Chenab Lake
How is Auli in Summer
Summer arrives in Auli in March and the weather is largely favorable with temperatures varying from a high of 25°C to a low of 10°C.
Since Auli is a ski destination, the winter months from November to February are considered to be the best time to visit Auli. This is when this meadow is covered in a thick carpet of snow making it ideal for skiing down the slopes dotted with deodar and oak forest.
How to Reach Auli
By Road: Auli could be reached by road from various places in Uttarakhand. Several buses ply regularly between major destinations in Uttrakhand to Auli.
By Air: Jolly Grant Airport located in Dehradun is the nearest airport to Auli located 279 kilometers away.
By Rail: Haridwar is the nearest railway station to reach Auli located approx. 273 kilometers away. From there one could catch state buses, private buses, or hire a taxi to reach Auli.
Amarkantak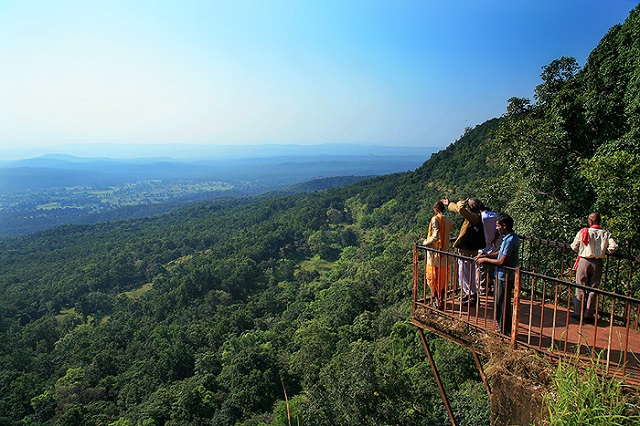 An important pilgrimage site, Amarkantak also happens to be one of the finest hill stations in Madhya Pradesh. This sylvan hill town is dotted with forests and ponds. The picturesque setting and air of quietude are one of the reasons why you should visit Amarkantak. Amarkantak also happens to be the meeting point of the Vindhya and Satpura mountain ranges as well as a source of the Sone and Narmada rivers. One of the main attractions in Amarkantak is Kabir Chabutra where the poet saint Kabir is said to have meditated.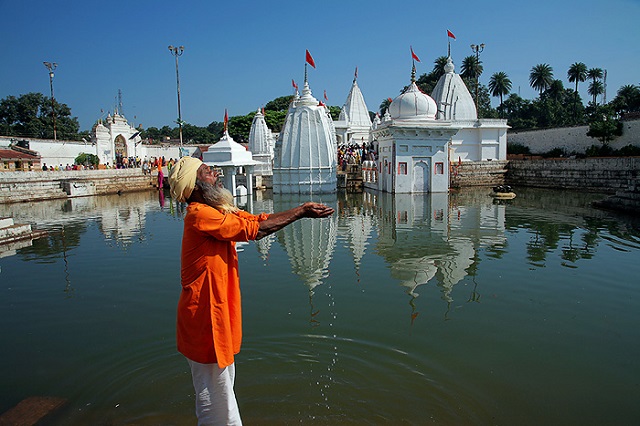 Attractions in Amarkantak : Narmada Udgam, Sonmuda, Dhuni Pani, Dudhdhara
How is Amarkantak in Summer
Located as it is in central India, Amarkantak weather gets hot in the summer months despite being a hill station. April till June experiences dry heat followed by humid but cooler monsoon from July till September. The temperature of Amarkantak could vary from a high of 45 degrees to a low of 30 degrees during the summer months.
The best time to visit Amarkantak is from September till March as cool weather makes it ideal for visits to local attractions as well as to enjoy the scenic surroundings of this hill town.
How to Reach Amarkantak
By Air: Nearest airports are Jabalpur (228 km.) and Raipur (230 km)
By Rail: The nearest railhead is Pendra Road (42 km) on the Katni – Bilaspur section of the South-Eastern Railway. The major railhead is Anuppur Railway Station
By Road: Amarkantak is connected by regular bus service with Shahdol, Umaria, Jabalpur, Rewa, Bilaspur, Anuppur, and Pendra Road.
Bhandardara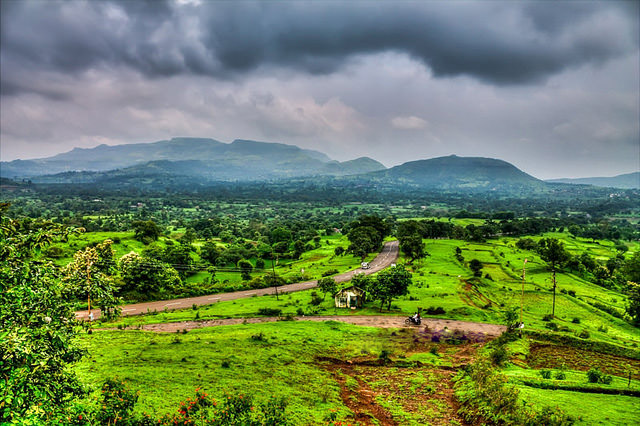 A lesser-known holiday hill resort located near Mumbai, Bhandara is a cool respite from the humid heat of Maharashtra during summer. Sitting by the Pravara River, Bhandardara is blessed with scenic surroundings, a gurgling waterfall, lush hills, and a tranquil environment. Bhandara is also renowned for several short treks in the Western Ghats and is considered an ideal weekend getaway from Mumbai as well as a preferred destination for family holidays in Maharashtra.
Attractions in Bhandardara
Wilson Dam, Arthur Lake, Mount Kalsuba, Ratangarh Fort
How is Bhandardara in Summer
Located as it is in Maharashtra Summers could get hot despite Bhandardara being a hill town. The highest recorded temperature of this hill station is 40°C. March till May is when the climate of temperature remains hot and dry.
The best time to visit Bhandardara is from November till February as one could enjoy sightseeing and visits to local attractions in cool weather.
How to Reach Bhandardara
By Air: Chhatrapati Shivaji Terminus
By Rail: Igatpuri is the nearest railway station to reach Bhandardara located 35 kilometers away. Taxi and buses ply regularly from here to Bhandardara.
By Road: Bhandardara is 185 km. from Mumbai and almost the same distance from Pune.
Bhimtal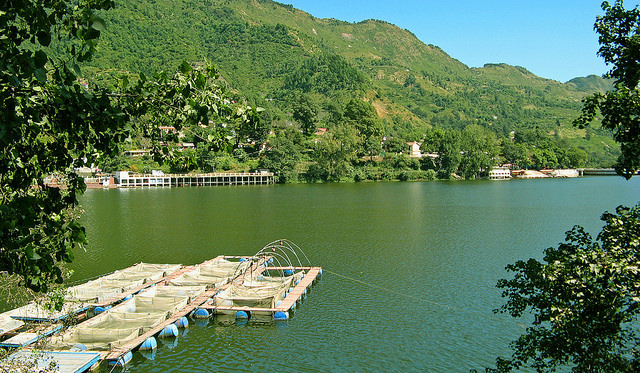 One of the fine offbeat places to visit near Delhi, Bhimtal is located close to the popular hill town Nainital. Situated at an altitude of 1370 meters, Bhimtal owes its name to the lake situated here as well as to Bhim, the legendary hero of the Indian epic Mahabharata. It is said that the lake was built by Bhim when he visited this place. An old Shiva temple is located by the bank of the lake which was supposedly built by Bhima during the period of Pandava's exile. Bhumtal is best visited for its scenic setting and spectacular vistas.
Attractions in Bhimtal:
Bhimtal Lake, Bhimeshwara Mahadev Temple, Hanuman Garhi, Victoria Dam, Aquarium on the Bhimtal Island, Karkotaka Temple, Nal Damyanti, Hidimba Parvat, Folk Culture Museum.
How is Bhimtal in Summer
The weather of Bhimtal remains favorable and cool during summers. The summer begins in March and lasts till June with temperatures varying from 10°c to 35°C.
How to Reach Bhimtal
By Air: The nearest airport to Bhimtal is located in Pantnagar which is a minor domestic airport. One can hire taxis or board buses from here to reach Bhimtal.
By Rail: The nearest railway station to reach Bhimtal is located in Kathgodam located approximately 30 kilometers away. From here buses and shared jeeps for Bhimtal fly regularly.
By Road: Good quality motorable roads connect Bhimtal with all the major towns and cities in Uttrakhand. Citizens wanting to go to Kathgodam and Nainital can board buses from ISBT Anand Vihar, Delhi. Moreover, buses to Bimtal are also available from other important destinations in the Kumaon region like Nainital, Kathgodam, and Almora.
Afterwords:
Although the British founded several hill stations, most of these places were developed by Indian rulers themselves as pleasure resorts and summer capital. Today these hill stations serve as a veritable retreat from the summer heat as well as the humdrum of city life.
But the growing pressure of commercialization is also taking its toll as the numbers of tourists are increasing. Instead of offering serene refuge from the din of the city some of the most popular hill stations in India have become more like cities with the same hustle bustle, crowd, and din.
If you are traveling to one of the above-mentioned hill stations in India, please do your bit and don't use poly bags or throw chips packets and other stuff that cause pollution and harm the local environment. Most of these hill stations are best visited in their off (lean) season.
Note: All images used in this post are courtesy of WIKIMEDIA unless specified otherwise