The golden charm of the Jaisalmer city has attracted tourists from all across the globe to visit and explore the cultural heritage of India. Owing to its great historic past, the city is blessed with numerous magnificent forts, beautiful palaces, havelis, and tourist attractions. These attractions have also resulted in huge footfall from all across the globe. The same has also helped in improving the economic status of the city. Moreover, here are the top tourist places to visit in Jaisalmer:
Jaisalmer Fort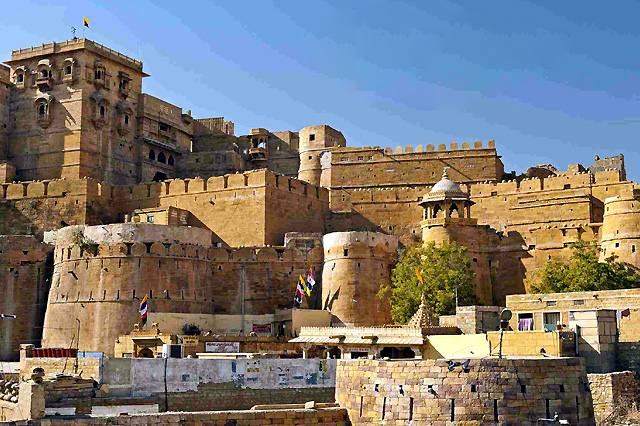 In the list of places to visit in Jaisalmer, the Jaisalmer Fort is the very obvious attraction. This attraction was built in 1156 by Raja Jaisal. The fort is adorned by the scenic surroundings, created by the high hills of Trikuta. The height of this magnificent fort is about 250 feet.
The golden color of the fort is due to the use of yellow colored sandstone in the construction of the fort. There also are various beautiful palaces featured in the fort that are adorned with intricate designs and wooden carvings. Additionally, Tazia, the metal tower is also an important attracting feature due to architectural skills of local craftsmen showcased.
Nathmalji ki Haveli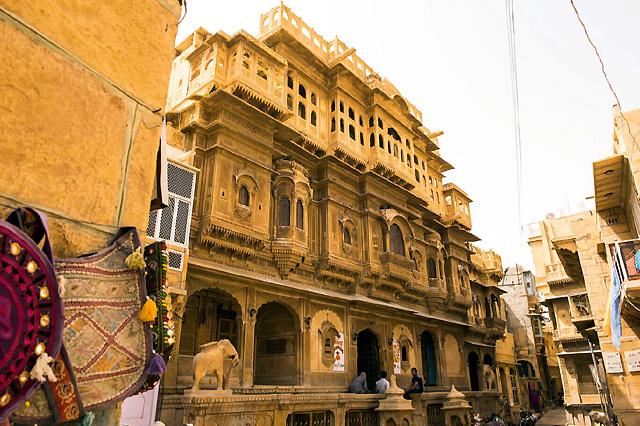 The two brothers, Hathi and Lulu constructed Nathmalji ki Haveli. The brothers were popular for their exclusive architectural creativity. This attraction formerly served as the residence of the Prime Minister of the place, Diwan Mohata Nathmal. The attraction showcases beautiful specimen of the rich architectural splendor of yesteryears.
The statue of the two elephants at the main entrance adorn the structure. Fine carvings and exquisite paintings on the walls of the haveli also remind of the old-world charm.
Salim Singh ki Haveli
Salim Singh ki Haveli is almost 300 years old historical structure in Jaisalmer. The Haveli is named after its owner Salim Singh Mohta.
Exquisite pavilion, atop of the building, adorns the heavily and make it a must visit attraction in Jaisalmer, Rajasthan. The roof of the structure is constructed in arched style and is beautified with peacock carvings on the walls.
Patwon ki Haveli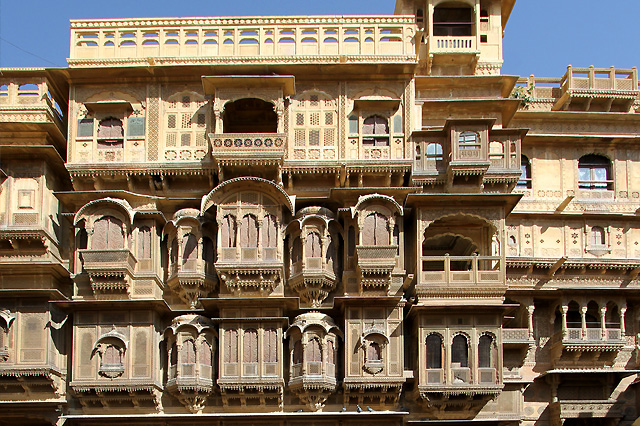 The magnificent Patwon ki Haveli was built during 1800 and 1860 by five Jain brothers. Beautiful mirror work on the wall and ceiling of the haveli add to the attracting feature of the structure. The exclusive paintings also add to the old-world charm.
The haveli features five different units. One of the units has been transformed into a museum and a shop that features an exclusive array of antique furniture and artifacts. The government manages and maintains the beautiful second and fifth units of the Patwon ki Havelis.