It's May, Yay! Wondering what is so exciting about May? Summer vacations! As the month approaches, schools and colleges close providing relief from the blistering summer heat. Summer holidays are the perfect time to spend time inside our lovely homes with our oh-so-amazing family. But staying inside the home can be a little boring and what better month to head to the cool and charming hill stations of India?
Beat the heat and get on a journey that will not only strengthen your family bond but also takes you into the lap of blissful nature. As they say, "the memories we make with our family is everything".
Here are the 10 best places to visit in India in May with family in 2023.
Spiti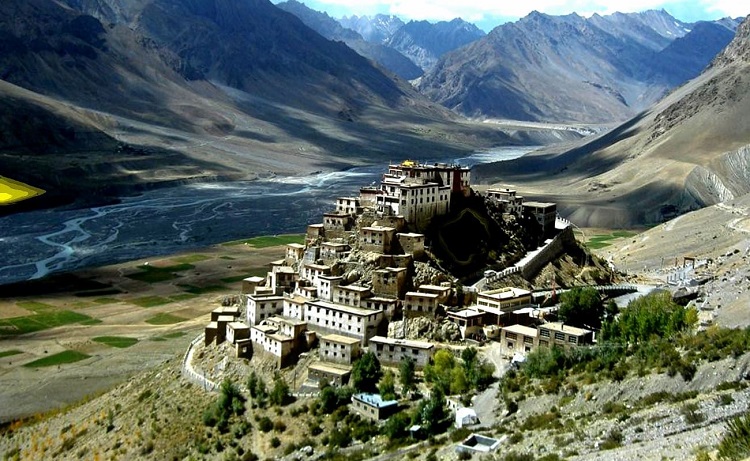 Location – Himachal Pradesh
A beautiful valley in the stunning hill station of Himachal, Spiti is one of the best places to visit in May with family. The dream-like landscapes, peaceful ambiance, and pleasant weather of Spiti in May will offer you the best time together. If you are with kids, then an easy 1.5 km trek along the Spiti river from Dhankar Monastery to Dhankar Lake is perfect. From here, you can see spectacular views of the villages below.
Places to see: Kinnaur Valley, Pin Valley, Spiti Valley, and on the Manali Kaza route.
Things to do: Camp by the Chandratal lake, peek into Buddhist culture, spot wildlife at Pin Valley National Park, enjoy a yak safari, enjoy a bird's eye view from Dhankar Monastery
Bir Billing
Location – Himachal Pradesh
Popularly called the 'Paragliding capital of India', this place is a haven for all adventure families that love to quench their thrill thrust. It is a quaint town in Uttarakhand and offers many enthralling and unique activities to do in Bir. Situated so high above sea level, Bir Billing is the ideal place to visit in May. So, escape the city life, and spend time with your family at Bir Billing in May.
Places to see: Bangoru waterfall, Deer Park Institute, Chokling Monastery, Sherab Ling Monastery, Bir Tea Factory
Things to do: Hang gliding, trekking, hiking, paragliding, camping, shopping at Bir Road, nature walk by Bir River, explore the cafes of Bir
Mcleodganj
Location – Himachal Pradesh
One of the most visited tourist destinations in the last couple of years, Mcleodganj is a stunning town in Himachal. The scenic valleys and pleasant weather will tie all family members in a moment of togetherness. Also, due to the presence of so many Tibetans here, Mcleodganj is also known as 'Little Lhasa'. Famous for the Triund Trek, Mcleodganj, without a doubt, is an ideal place to visit in May with family.
Places to see: Bhagsu Falls, Namgyal Monastery, Triund, Tsuglagkhang Complex, Bhagsunag Temple, Tibetan Museum
Things to do: Kareri river trek, Triund trek, camping, Indrahar Pass trek, Bhagsu trek, visit Tsug La Khang, take a boat ride in Dal Lake
Lansdowne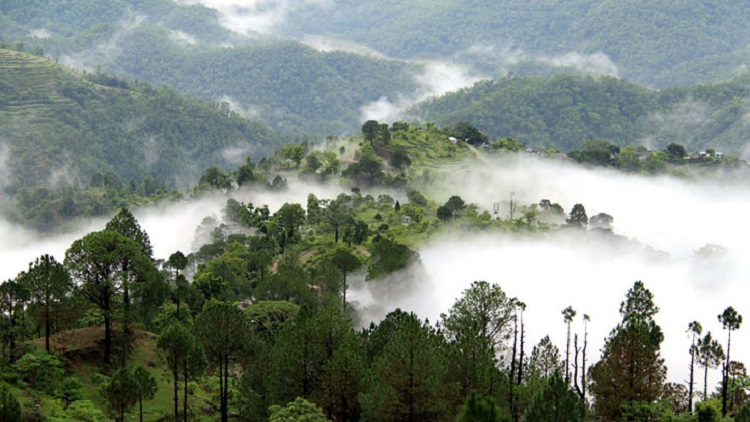 Location – Uttarakhand
Nestled in the lap of nature, Lansdowne is a peaceful little town in Uttarakhand. Several families visit here to have bonding time and have a great time together. The serenity and tranquility of Lansdowne make it one of the most soothing places to visit in May with family. It not only gives you relief from the hot weather but also offers you the most breathtaking views in Uttarakhand. Tag your loved one along and visit Lansdowne in May.
Places to see: Tip N Top, Darwan Singh Museum, Bhulla Tal, St. John's Church, Bhim Pakora, St. Mary's Church, War Memorial, Tarkeshwar Mahadev Temple
Things to do: Nature walk, bird watching, boating, water sports, trekking, shopping
Kausani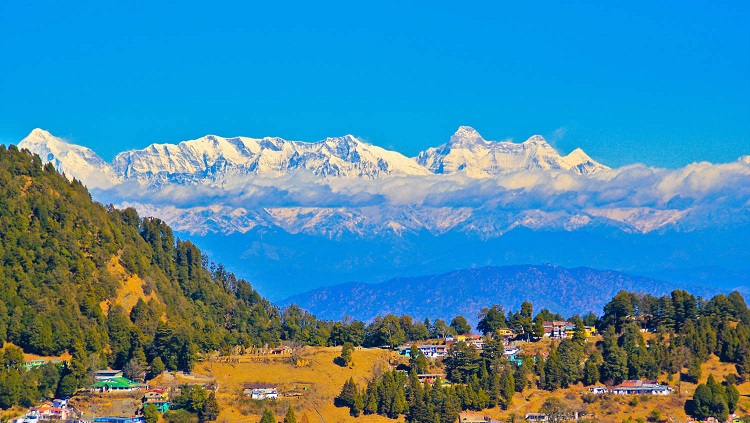 Location – Uttarakhand
Spend a peaceful vacay with your loved ones in the picturesque hill station, Kausani. This place offers relief from the hustle-bustle and the summer heat and soothes your mind and soul. The beautiful temples, ashrams, and tea estates are the prime attractions of this place that you do not want to miss. So, if you want to have a memorable and wonderful holiday, Kausani is one of the best places to visit in May with family.
Places to see: Anasakti Ashram, Rudradhari Falls, Kausani Tea Estate, Kausani Planetarium, Sumitranandan Pant Gallery, Lakshmi Ashram, Baijnath Temple
Things to do: Pay your respects at Dandeshwar Temple, visit Rudradhari Mahadev Temple, shop at the Mall Road, trekking
Chail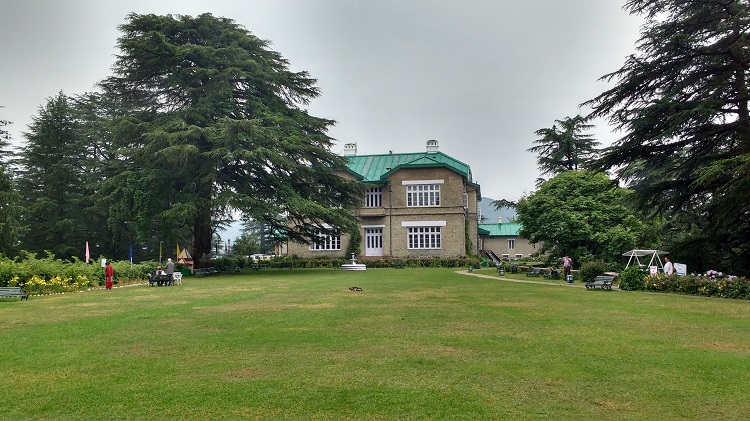 Location – Himachal Pradesh
The former capital of Patiala, Chail is a beautiful hill station spread across three hillocks – Sadh Tiba, Pandewa, and Rajgarh. It is one of the most beautiful places to visit in May with family. The pleasant weather and breathtaking scenery in Chail provide the perfect backdrop to your family time. Overlooking both Shimla and Kasauli, Chail used to be a little mountain village, which is now transformed into a famous tourist destination.
Places to see: Chail wildlife sanctuary, Palace Hotel, Cricket Ground, Kali Temple, Himalayan Nature Park, Sidh Baba ka Mandir
Things to do: Horse riding, shopping, camping, visit Sadhupul
Explore Packages to Plan your Summer Holidays in Chail
Tawang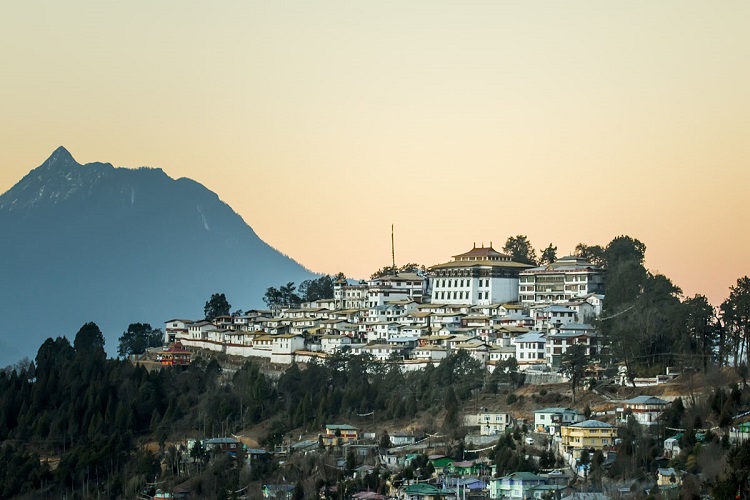 Location – Arunachal Pradesh
Escape into the hill abode of Arunachal Pradesh, Tawang. The pleasant weather of this place lures a lot of families in the month of May. Situated at an altitude of 3048 meters amidst the majestic Himalayas, Tawang is the perfect place to visit in May with family. On your visit, take your family to witness the picturesque landscapes, waterfalls, and seek inner peace at its various monasteries, The charm of nature and the rich heritage will urge you to visit again.
Places to see: Sela Pass, Tawang Monastery, Shonga-Tser Lake, Nuranang Falls, Tawang War Memorial, Gorichen Peak, Peng Teng Tso lake
Things to do: Hike to Gorichen peak, meditate at the Taktsang Gompa, shop at Tibetan Settlement Market, visit Jaswant Garh
Explore Packages to Plan your Summer Holidays in Tawang
Shimla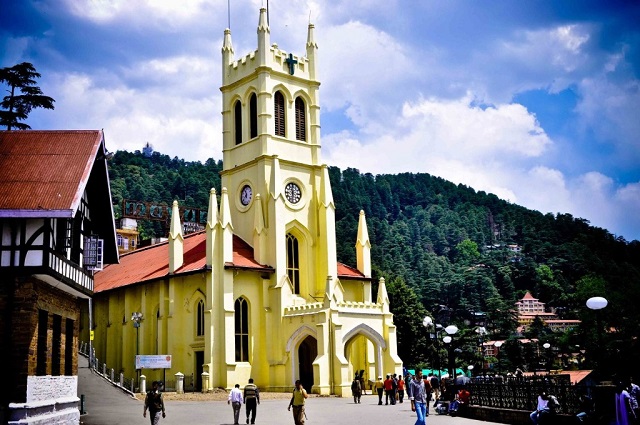 Location – Himachal Pradesh
If you want to see the mighty Himalayas in all their enigmatic glory, head to Shimla. It is an ideal place to visit in India in May due to its cool and pleasant weather. Many tourists visit here, especially families to enjoy various activities and beauty around. With the natural splendors, the man-made wonders, and more, Shimla lives up to its reputation. Visit Shimla in May with your family and you will not be disappointed.
Places to see: The Ridge, the Mall Road, Kufri, Green Valley, Kali Bari Temple, Tara Devi Temple, Mashobara, Annandale
Things to do: Visit the Viceregal Lodge, visit Lakkar bazaar and get some wooden souvenirs, enjoy scenic views on a Shimla Toy Train, watch the sunset at Scandal Point
Explore Packages to Plan your Summer Holidays in Shimla
Nainital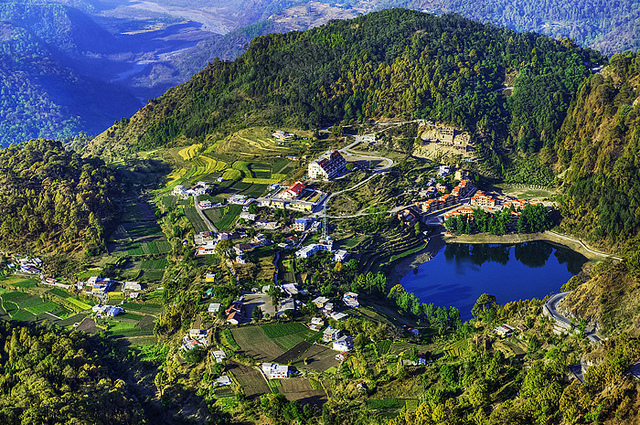 Location – Uttarakhand
Located at an elevation of 1938 meters, Nainital is a gem of Uttarakhand that no family can miss. This charming hill station not just offers great landscapes and pleasant weather, but also treats families with its various activities. It is a perfect weekend getaway in May with family from Delhi and nearby places. The presence of stunning Naini Lake along with other lakes has earned Nainital the title of 'City of Lakes'.
Places to see: Naini Lake, Tiffin Top, Snow View Point, High Altitude Zoo, Eco Cave Gardens
Things to do: Shop at Mall Road and Tibetan Market, boat ride in Naini Lake, enjoy local delicacies, enjoy a ropeway ride
Explore Packages to plan your Summer Holiday in Nainital
Kashmir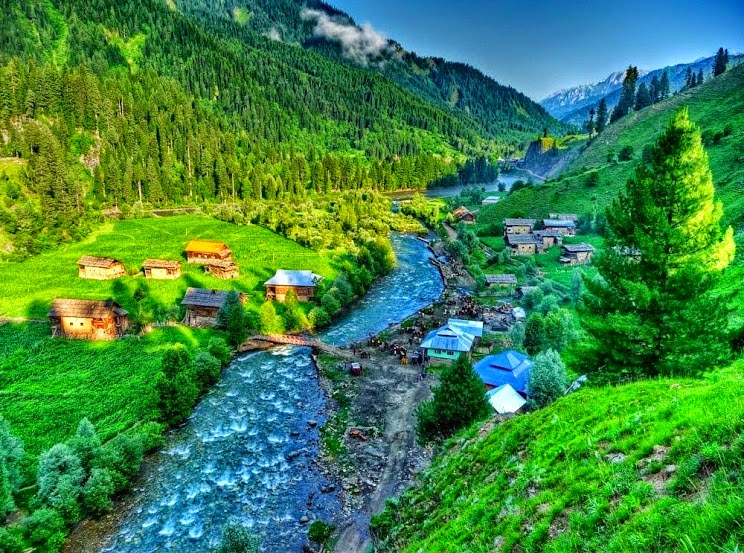 Location – Jammu & Kashmir
Surrounded by lofty mountains, gleaming lakes, and spectacular landscapes, Kashmir is a heaven on earth. Take your loved ones on a memorable journey in Kashmir and 'try' to soak in the natural beauty all around. Kashmir is also called India's Switzerland and you must find out "why?" by planning a trip to one of the best places to visit in May with family. The state has a long list of places to visit like Gulmarg, Srinagar, Kargil, Leh, Patnitop, and Hemis that you cannot miss.
Places to see: Shankaracharya Hill, Dal Lake, Jama Masjid Mosque, Indira Gandhi Tulip Garden, Betaab Valley, Apharwat Peak, Sonamarg, Gulmarg
Things to do: Mountain biking, trekking, nature walks, camping, skiing
Explore Packages to Plan your Summer Holidays in Kashmir
"Family is a treasure, so seek them out, and enjoy their riches." So true! Going on a trip with friends and partner is one thing, and planning a vacay with your family is truly a blessing. Why wait? You have time and opportunity to utilize your summer vacations in May and plan a trip. Pick whatever place you like from the list of best places to visit in May with family and have a gala time together.
Related Posts:
Summer Holidays in South India
Holidays in Himachal Pradesh
Best Hill Stations in India
Places to visit in India in July