Cruise on the Arabian Sea from Mumbai to Goa is a dream come true. Mumbai Port Trust (MbPT) in association with Sea Eagle Cruises Pvt. Ltd. have started the passenger cruise ship-Angriya. Board the lavish cruise from at Victoria Dock, Mazgaon, the floating terminal of Mumbai Port's newly constructed domestic terminal.
The cruise is named Angriya, to honor the Admiral (Sarkhel) Kanhoji Angre, the 1st notable admiral of the Maratha Navy and also from the great coral reef, the Angria bank that lies between Maharashtra and Goa.
The cruise finally made its first trial journey on Wednesday after a series of delays. Keep reading the blog for complete information about the cruise from Mumbai to Goa.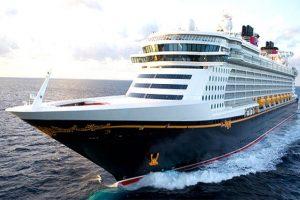 Cruise Timings
The Mumbai-Goa cruise is scheduled to depart every evening from Mumbai, Victoria Dock at 5:00 PM and will reach Goa around 9:00 AM. The return will be made by the ship every alternate day. The total time to complete the Mumbai-Goa sea journey is almost 15 hours.
Halts
Sources said that the assumed 'intermediate halts' of the cruise are- Dighi in Raigad, Dhabol and Jaigad in Ratnagiri, Vijaydurg and Malvan in Sindhudurg and Panaji.
Accommodation
Angariya Cruise for Mumbai to Goa can host almost 350 passengers comfortably. According to sources, there will be seven categories of accommodation to choose from.
Fare
The fare for Mumbai- Goa cruise tickets start from 7,500/- one way. The tariff will vary depending on the room category and size. Fares will be inclusive of meals, refreshments, and breakfast.
Facilities
Well-equipped with modern facilities, the Angariya Cruise has eight restaurants, bars and 24 hours coffee shops located on all the decks. Guests can treat their taste buds to varied offerings from all over India, according to mood and interest. Other amenities onboard include state-of-the-art lounge, an infinity pool, recreation room, etc. Furthermore, the cruise is decorated with interesting facts about maritime, beautiful displays of the ecology of the region of both Mumbai and Goa, charts and other memorabilia.