The luxury trains have provided new dimensions to the tourism Industry. There are numerous luxury trains operating in the world, but there are few that have carved a niche in the domain of luxury travel.
The exceptional services, modern facilities and comforts same as experienced by the mighty riches. It would not be wrong to call these luxury trains a luxury hotel on wheels.
Some of the luxury trains make the onlookers and travelers spellbound with beautiful interiors and luxuries. Here are the top 3 beautiful trails of the world.
Maharajas Express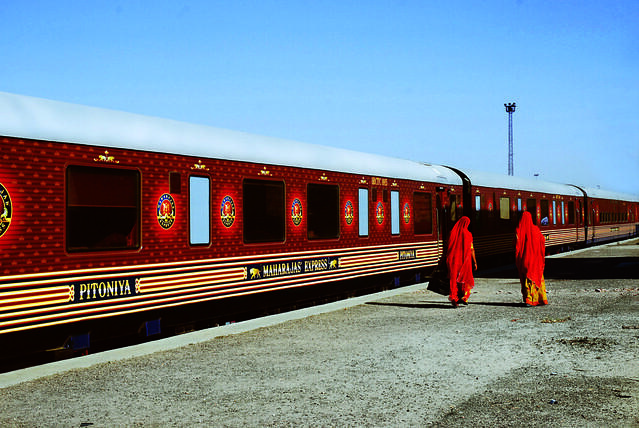 India boasts about being one of the countries to feature luxury trains. From the myriad of luxury trains, the Maharajas Express is one of the finest luxury trains, acclaimed for excellentservices and ultramodern facilities.
This beautiful train operates on 5 different journeys, which are unique in their own way. The journeys are Gems of India-3 Nights/4 Days, Treasures of India-3 Nights/4 Days, Heritage of India-7 Nights/8 Days, Indian Splendor-7 Nights/8 Days, and Indian Panorama-7 Nights/8 Days.
The cabins of the train are beautifully designed to create the replica of the luxurious carriages used by the erstwhile royals to travel from one place to another.
Route: Mumbai to Delhi (Heritage of India); Delhi to Mumbai (The Indian Splendor); Round Trip to Delhi (The Indian Panorama); Round Trip to Delhi (Gems of India); Round Trip to Delhi (Treasure of India)
Venice-Simplon Orient Express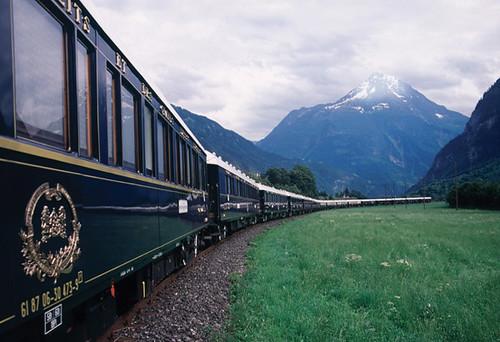 Venice-Simplon Orient Express is one of the iconic trains in the world. The train is beautifully designed and the cabins are tastefully crafted to, reflecting the unspoilt luxury.
The guests onboard enjoy the excursion of two-to-four-day, connecting destinations such as London, Prague, Venice, Vienna, Bucharest, and Budapest. For the accommodation of the guests, there are original vintage coaches.
The train is operated using electric and modern locomotives, on the modern railroads. This is one of the beautiful ways to explore picturesque destinations of Europe.
Route: Paris to Istanbul via Budapest and Bucharest
The Ghan
The list of the beautiful luxury trains is incomplete without The Ghan. This luxury travel train started in 1878. This luxury train service is flooded with travelers. This train takes 48 hours for its complete journey.
The travelers enjoy an onboard luxury experience for two nights to travel from Adelaide to Darwin. The distance traveled by the train is about 1,852 miles (2979 km) of track.The guests onboard also enjoy a luxurious travel just like the erstwhile royals.
Route: Adelaide – Alice Springs – Darwin