If you fancy luxury train traveling and the affordability factor has hindered your dreams, there is good news for you all. The recent announcement by Karnataka State Tourism and Development Corporation (KSTDC) regarding the festive offers for the Golden Chariot train, south India's first and only luxury tourist train.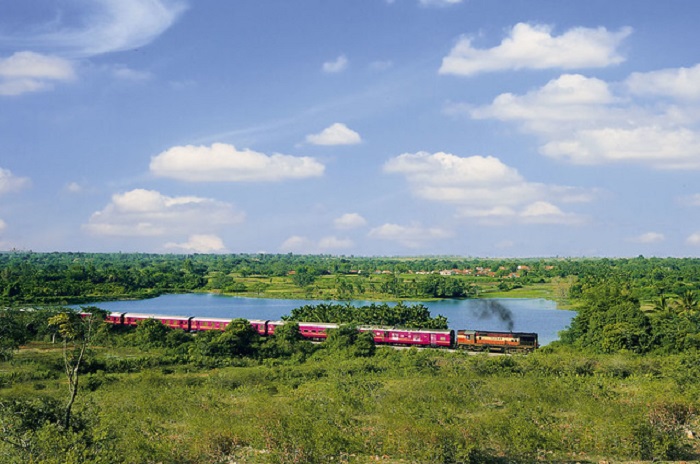 As per the special Diwali offer by KSTDC, a flat discount of 15% on the train tariff will be applicable for the two journeys- Splendor of the South and Pride of the South– for the departures on 12th and 19th November 2012 respectively. Therefore, foreigners who are heading to India for enjoying its festivity can choose this luxury tourist train as a travel option. Also for these two special departures, passengers are not required to pay the service tax and children (5 to 12 years) can travel on the half fare.
Minimum Tariff for Pride of the South Journey (Before Discount) – Rs. 92400
Minimum Tariff for Pride of the South Journey (After Discount) – Rs. 78, 540

Minimum Tariff for Splendor of the South Journey (Before Discount) – Rs. 115500
Minimum Tariff for Pride of the South Journey (After Discount) – Rs. 98175
Such a discount offered for the Golden Chariot train is a matter of celebration for the connoisseurs of luxury travel and mind you that the luxuries on offer will prove this statement.
19 guest carriages reflecting the architectural ethos of the erstwhile ruling dynasties of the South.
Each guest cabin is outfitted with state-of-the-art amenities such as air conditioning, LCD television, a writing desk, a wardrobe, and a DVD player.
1 special cabin for disabled passengers. Mind you Golden Chariot is the first train to luxury train to introduce this facility.
Two ornately designed restaurants- Nala and Ruchi- serve a fine assortment of vegetarian and non-vegetarian cuisines on the platter of the guests.
A lounge bar 'Madira' is stocked with the finest collection of wines and spirits to unwind in perfect nonchalance.
A 30 seater conference car equipped with facilities such as LCD television, WI-FI internet, fax machine, and computers.
An Ayurveda spa coach with two massage rooms.
Adding to these facilities are the guided sightseeing excursion, dining at the five-star hotels, wildlife excursion in Kabini, and entrance fees at the monuments.