One of the most popular cities in the princely state of Rajasthan, Jodhpur is located on the periphery of Thar Desert. The town was founded by the chief of the Rathore Clan named Rao Jodha in the year 1459. The Rathores claimed to be the descendant of Lord Rama.
Under the rule of the Rathores, Jodhpur came to be known as Marwar. The city has a strong base of defense and it is located in proximity to the border of Pakistan. The city is fondly known as the Blue City as most of the houses are painted in Indigo color.
Here is the list of some attractive places to see in Jodhpur.
Mehrangarh Fort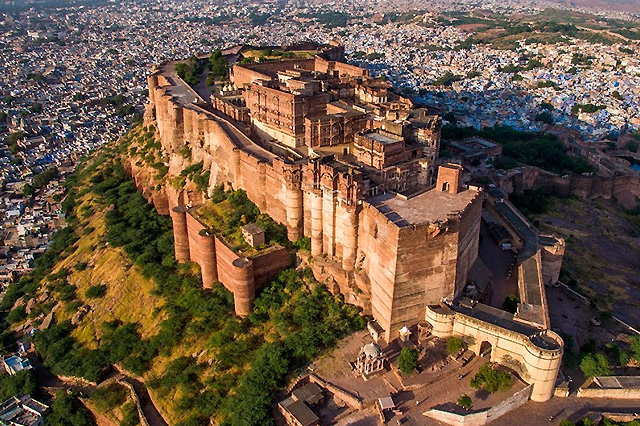 One of the most exquisite and formidable forts in Rajasthan, Mehrangarh Fort covers an entire area of a hill of 125 meters high. It is located 5 kilometers away from the Jodhpur city. It is considered as one of the well-maintained forts in Rajasthan.
The fort holds beautiful courtyards and palaces such as Sukh Mahal, Phool Mahal, Moti Mahal and Sheesh Mahal. The Chamunda Devi Temple is located on the southern corner of the fort.
There is a museum in this fort which houses weapons, ornaments and costumes. There are four period rooms which are decorated exactly as in the royal age.
Umaid Bhawan Palace & Museum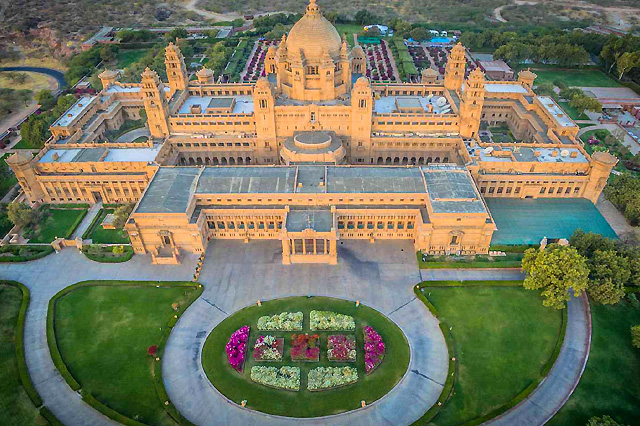 Built by Maharaja Umaid Singh, Umaid Bhawan Palace comprises of 347 rooms. The palace is also known as the Chittar Palace as it is made up of local Chittar sandstone.
The palace was designed by the president of the British Royal Institute of Royal Architects. A part of the palace has now turned into a heritage hotel. It is divided into Royal Residence, the Heritage Hotel and Museum.
Jaswant Thada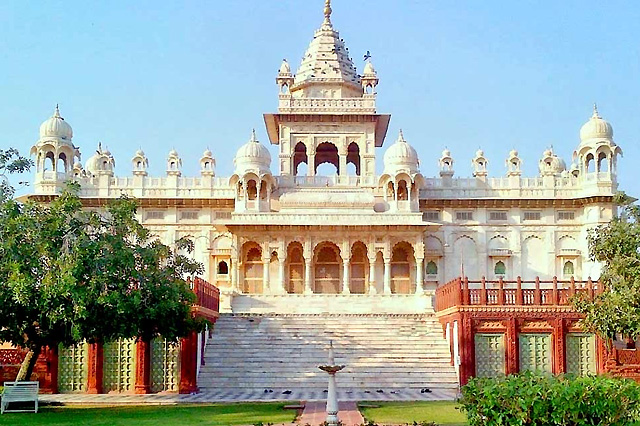 Built by Sardar Singh in 1899, in the memory of Maharaja Jaswant Singh II, Jaswant Thada is a white marble memorial built out of intricately carved sheets of marble.
These stones are extremely thin and polished. The cenotaph is famous for its fine lattice work of marble and offer marvelous views of the city from its terraces.
Shopping in Jodhpur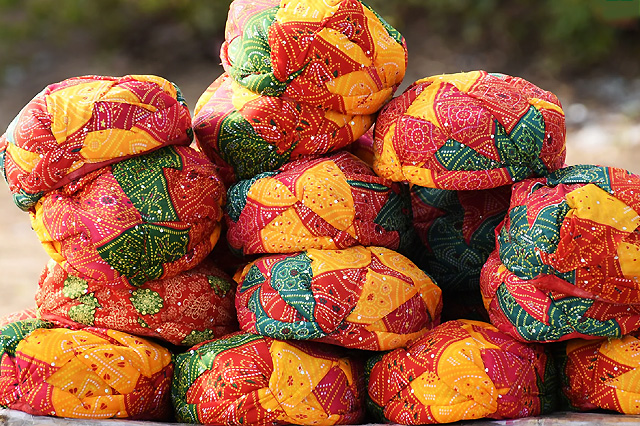 One thing which most people do on a holiday trip is shopping. Shopping in Jodhpur offers an exciting and rewarding experience to the tourists. It is the home to many talented and skilled craftsmen. They include textile dyers, die-makers and metal engravers.
Jodhpur is regarded as the important number of European and North American dealers. The popular items of Jodhpur include Antiques, Bandhini, Footwear and Mathaniya's Red Chilies. Some famous markets in Jodhpur include Sojati Gate, Tripolia Bazaar, Mochi Bazaar, Nai Sarak and Clock Tower.
This completes the list of popular places to see in Jodhpur for your kind perusal. Apart from the above four, there are several places near Jodhpur Rajasthan that are truly worth visiting.