A royal ride to the land of the Rajputs, Palace on Wheels is the name that submerges luxury, royalty and repose into one. A glimpse of the train from the entrance of the platform casts its witching spell on the travelers who are to be embarked on an unforgettable excavation to the princely state of Rajasthan. Though the history of luxury train travelling is quite an old phenomenon in India, Palace on Wheels made the general people savor the experience of travelling into a superbly decorated regal class rail.
The dawn of January 26, 1982 saw the commencement of a new era of tourism in the country with the introduction of Palace on Wheels. Replicating the original carriages used by the noble Kings of the yore, each of the compartments of this deluxe rail is being curved into a masterpiece of art and décor. For more than 30 years, the train is offering the Indian as well as international travelers a journey experience the match of which is difficult to find.
Matching the aesthetics and interiors of the royal past, all the 14 carriages of this Indian luxury train is named after former states of Rajputs. Most of the decorative items used in this train are antique pieces originally belonging to different kings and royal families of Rajasthan. To meet the modern day requirements of the travelers, the high-tech amenities are beautifully accommodated without disturbing the mood of the original ones. This juxtaposition of the old and the new creates such an enchanting beauty onboard that it becomes hard for the travelers to forget the journey even after several years.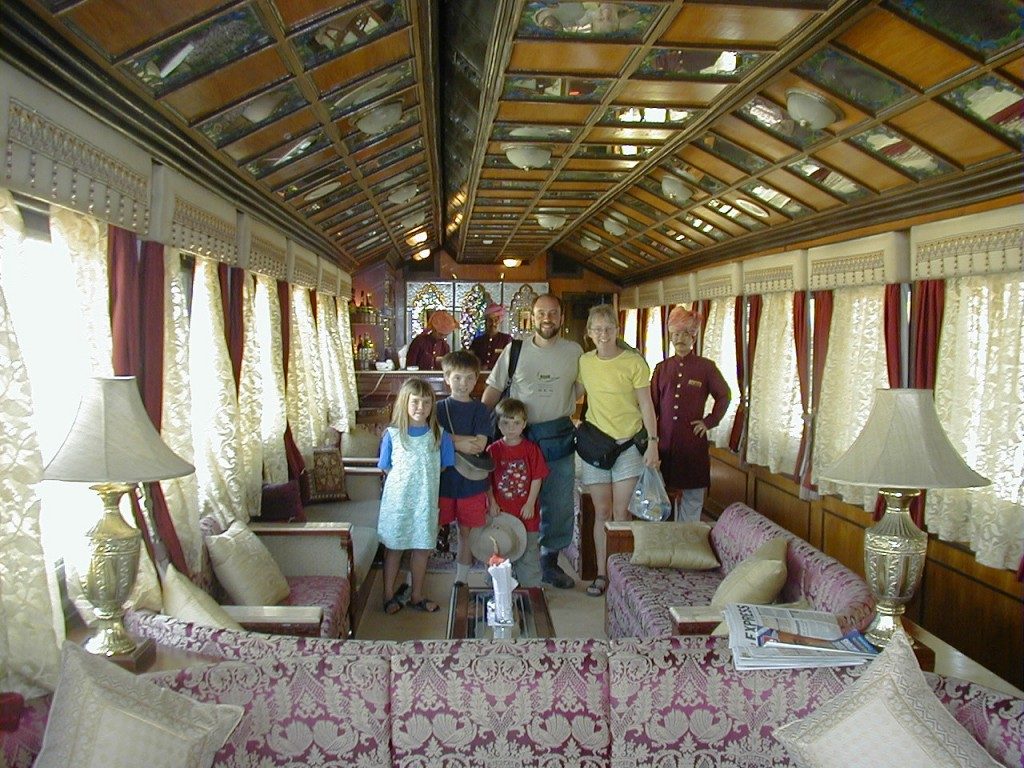 As Palace on Wheels moves by night, so you find yourself into a new destination every morning as you open your eyes after a cozy sleep in your royal cabin bed. The destinations covered by this royal train are precisely chosen so that within a week's time the guests can savor the best experience of a tour to Rajasthan. From the lake city Udaipur to the wild land of impenetrable forest Sawai Madhopur, and from the shimmering sand dunes of Jaisalmer to the palace dotted city of Jaipur, every shade of Rajasthan is catered to its visitors in a voyage with this deluxe train.
The rolling wheels of time have brought many changes and modifications to the facilities and services of Palace on Wheels, but it still restored its earlier glory in the most delicate manner. This Indian luxury train is not only a pride of the Rajasthan tourism, but of entire country of India where every aspect of life unfolds its majestic beauty and joviality.